Claude Monet was a founding member of the Impressionism movement in art. In 1874, Monet, Edgar Degas, Camille Pissarro and others organized a group called the Anonymous Society of Painters, Sculptors, Printmakers, etc.

to exhibit together in Paris. While critics of the works accused them of appearing unfinished, others praised the scenes of modern life and its rejection of past techniques.

Impressionist paintings were unblended and emphasized the light and shadows rather than a crisp outline of the subject matter.
---
Background
Monet (1840–1926) was raised in Normandy in the last half of the 19th century. He studied with plein-air painters in the early years and had some early success painting images of landscape, coastline and the leisure life of the people of Paris.


---
Style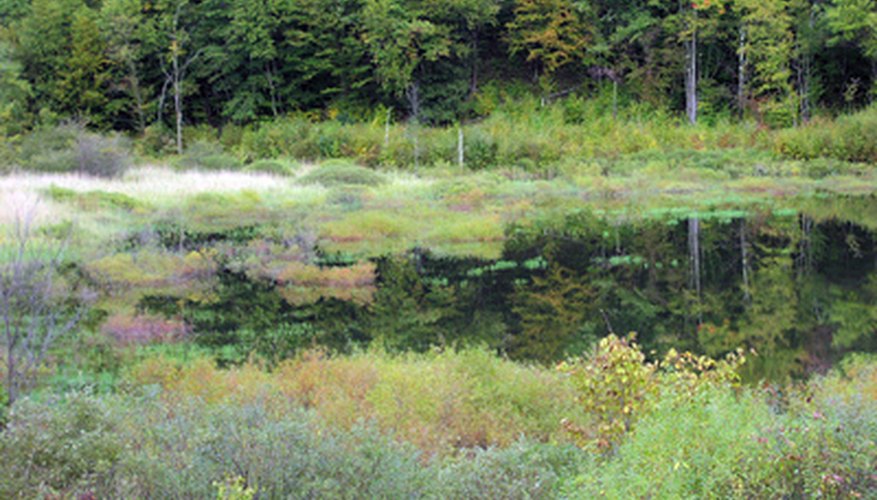 Monet was fascinated with Japanese woodblock prints and utilized their asymmetry in his work. He flattened out forms to two dimensions, used color instead of tones of black and gray in shadows and expanded his technique by using short strokes of color to capture the essence of image and light.

This gave his work a look that directly opposed exacting realism and shocked contemporary critics.
---
Early Studio Work
At age 22, Monet joined the studio of Charles Gleyre in Paris. Auguste Renoir and Frederic Bazille were classmates along with other future Impressionists.

The Paris Salons rejected Monet's large works such as "Femmes au jardin" (Women in the garden, 1866). In it, sunlight poured down the women's dresses and continued unabated onto the ground.

Their faces were obscure and the brushstrokes were visible. Critics despised the visible brushstrokes, saying it was a sign of lack of skill.

One Salon jury member said, "Too many young people think of nothing but continuing in this abominable direction. It is high time to protect them and save art!".


---
The Impressionist Breakthrough
Inspired by mainstream objections to their work, Monet, Pissarro, Manet, Renoir, Degas and others pulled together their own show in 1874 to exhibit their latest paintings. There, Monet's "Impression: Sunrise" drew negative attention for its lack of distinct form and obvious brushstrokes.

The group relished in the scorn of the critics and began calling themselves Impressionists.
---
Development of Style
Throughout the last quarter of the 19th century, Monet continued loosening his brushstrokes and experimented with color, angles and light. Beginning in 1890, he painted the same subjects repeatedly in different times and light of day.

His haystack and Rouen Cathedral series stand out, as do his monumental series of water-lily pond paintings of the 1910s and 20s. They typified Monet's signature style as they had a heavy application of paint that captured the flickering image, light and shadows of the subject.