Low Cost Kitchen Backsplash Ideas
Backsplashes protect kitchen walls from daily wear and tear. Perhaps as importantly, today's backsplashes serve as a key design element in the kitchen. Changing this single feature can alter the entire look of the space.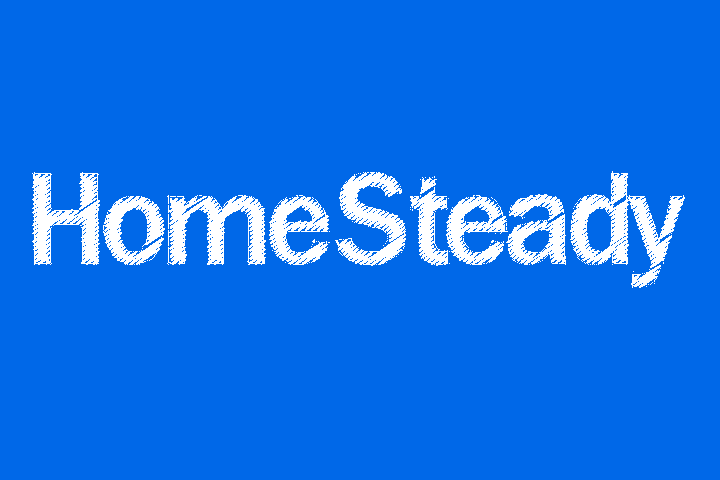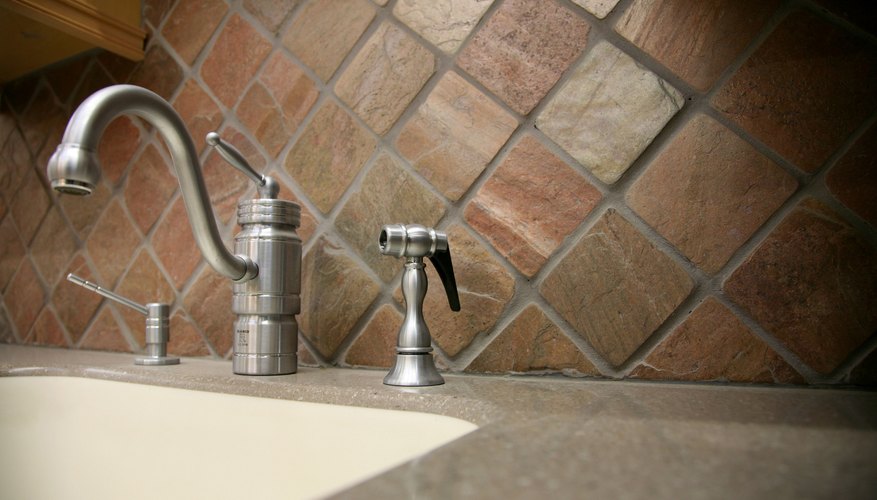 While expensive glass and natural stone tiles create a stunning backsplash, a number of low-cost kitchen backsplash ideas make just as big an impact.
Wallpaper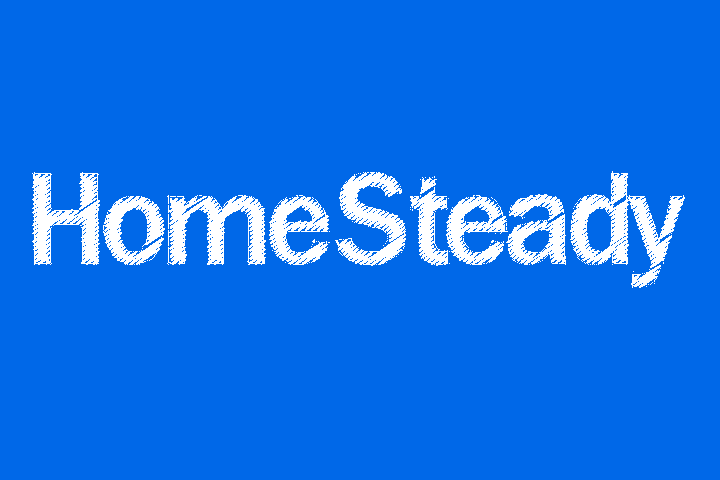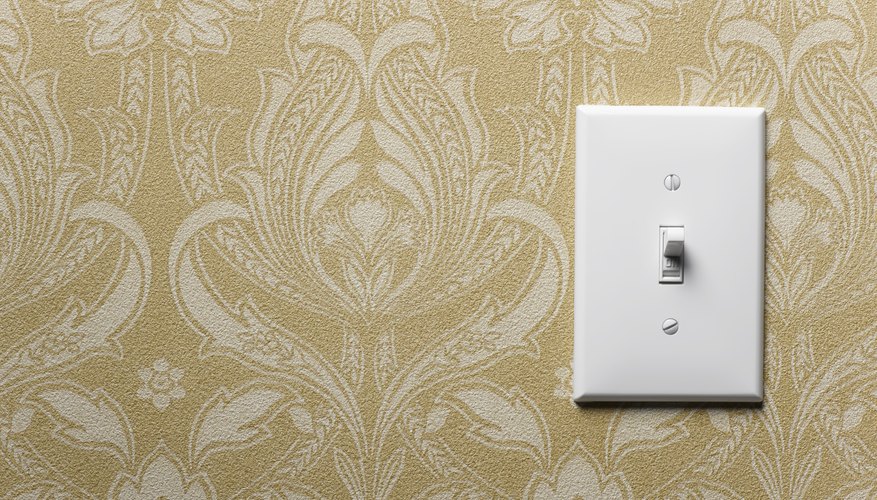 Wallpaper seldom comes to mind as a kitchen backsplash material but it certainly should. Papering a backsplash provides a low cost way to incorporate the latest colors and trends in kitchen design. Choose washable wallpapers that hold up well in high-humidity areas. Try textured wallpaper for added dimension and interest on larger expanses of backsplash.
Budget Tile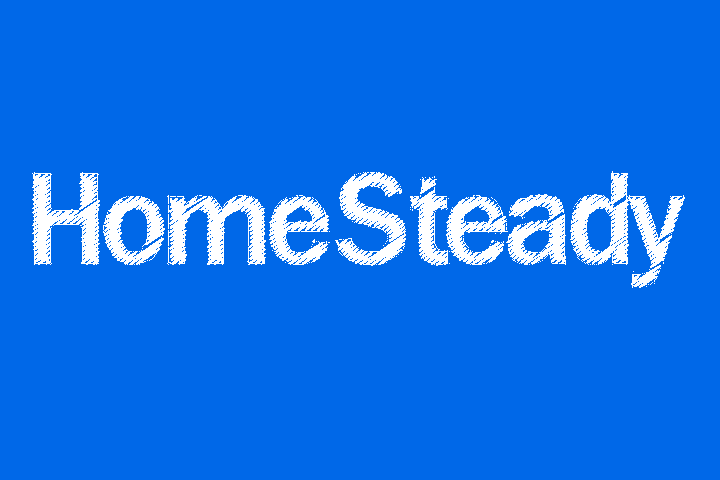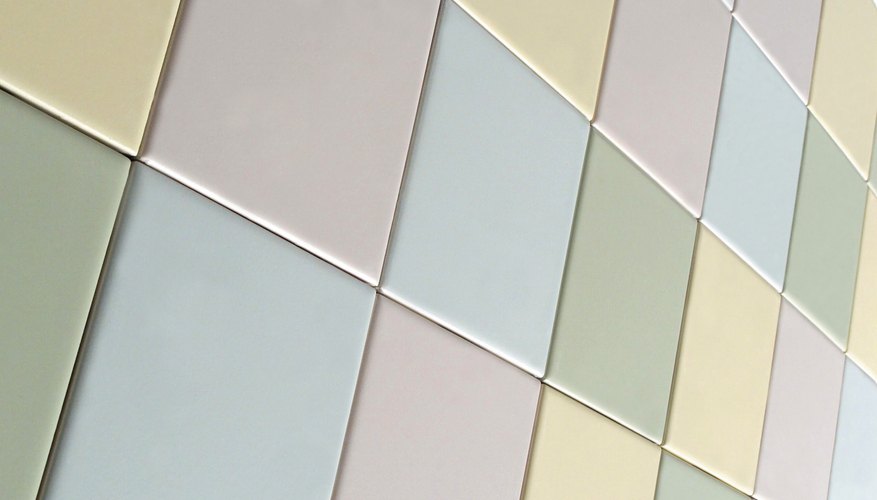 Look for inexpensive tile at the home improvement center. Consider plain white porcelain subway tiles for a chic, cheap kitchen backsplash. A simple running bond pattern lends a classic, fresh look to contemporary and traditional kitchens.
Paint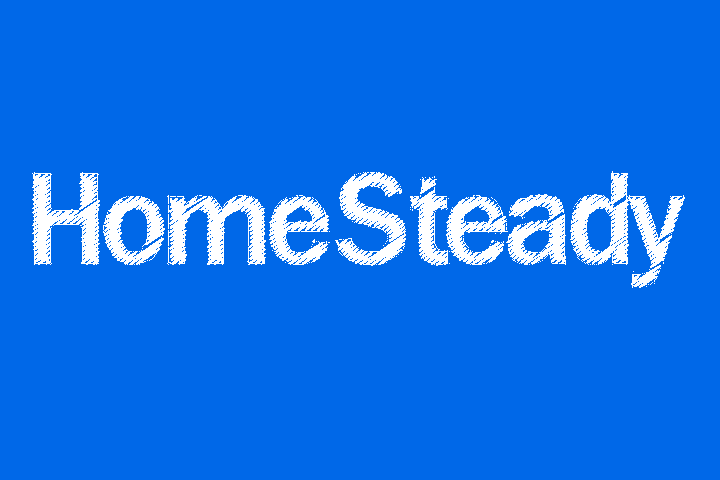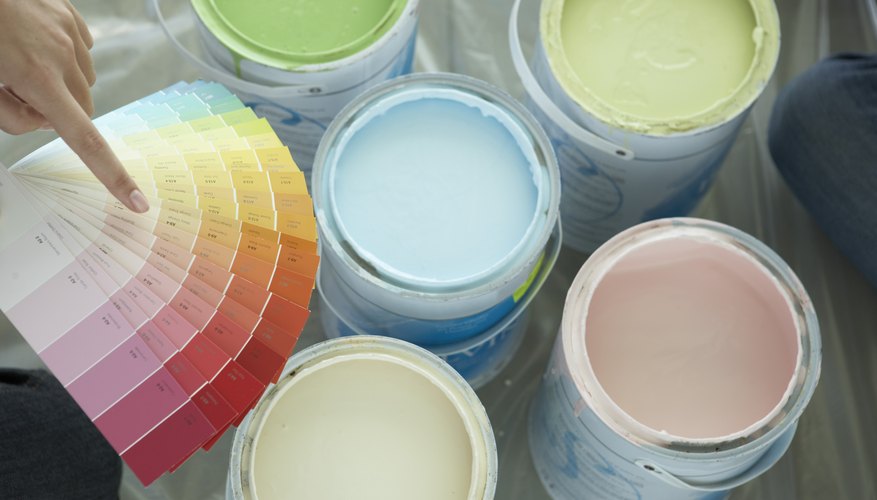 For kitchens with a drywall backsplash, paint is a quick way to add color to the room. Use a solid coordinating paint color or create a painted design to mimic the look of tile. A magnetic chalkboard-painted backsplash provides an edgy, industrial look when paired with stainless appliances and accessories.
Recycled Dinnerware
Let your creativity run wild with a recycled-pottery backsplash. Transform a collection of garage sale pottery and dinnerware into a colorful mosaic backsplash. The only supplies needed are a hammer, thin set and grout to create a low-cost kitchen masterpiece.
Pegboard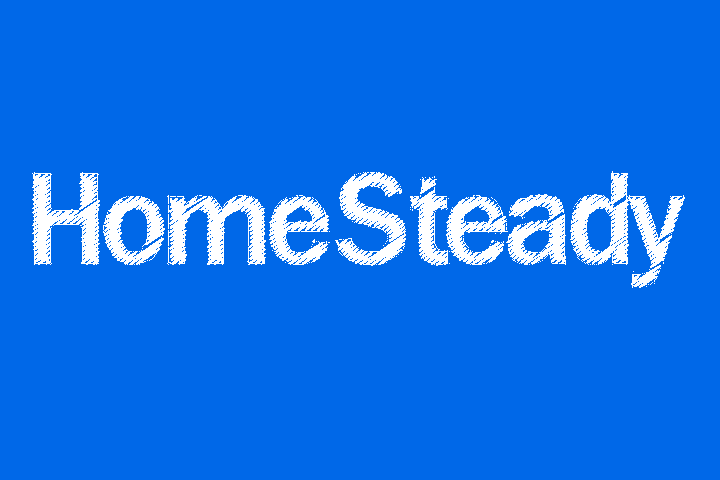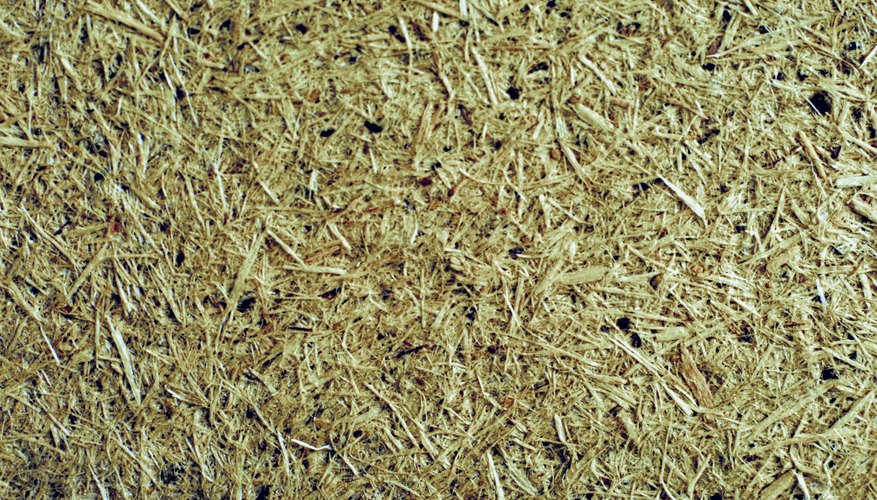 Take a trip to the corner hardware store for this backsplash idea. Ordinary masonite pegboard (the same stuff adorning the walls of home workshops everywhere) provides extra storage and organization in the kitchen. Insert hooks into the pegboard and hang utensils and cookware from this novel backsplash.
Mirror Tile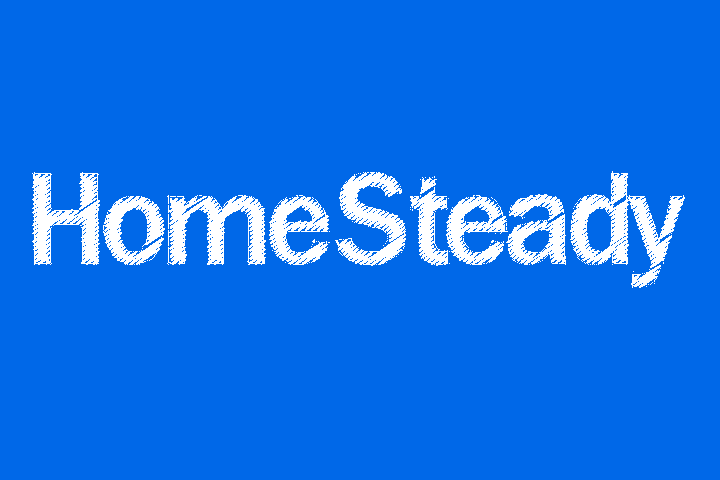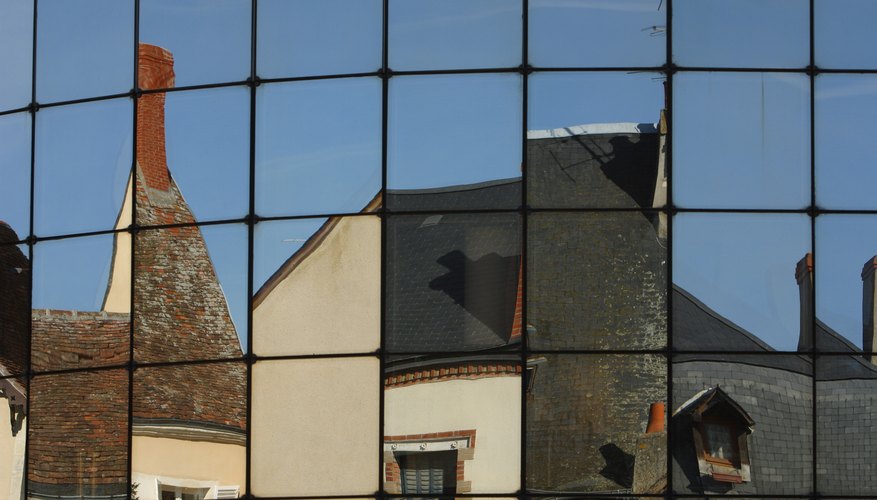 Use low-cost mirror tiles to adorn a kitchen backsplash. Mirror in the kitchen offers both obvious and subtle benefits. A small kitchen appears more spacious and a dark kitchen seems brighter with the addition of a mirror tile backsplash. Feng Shui practitioners believe mirrors in the kitchen enhance wealth and positive chi when positioned behind cooking surfaces.
Tin Ceiling Panels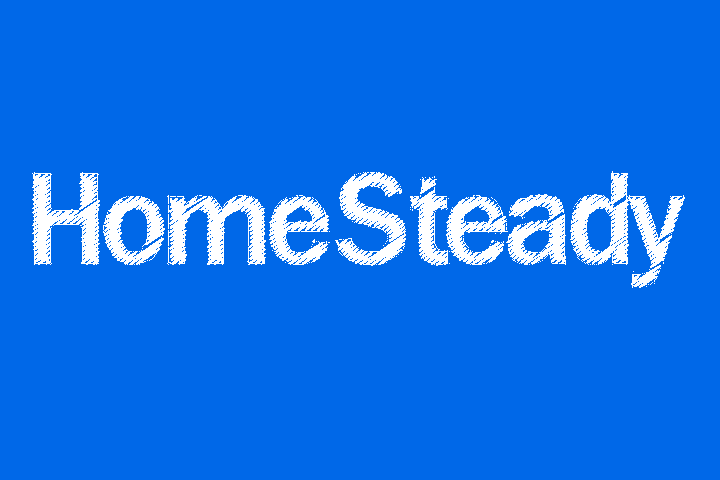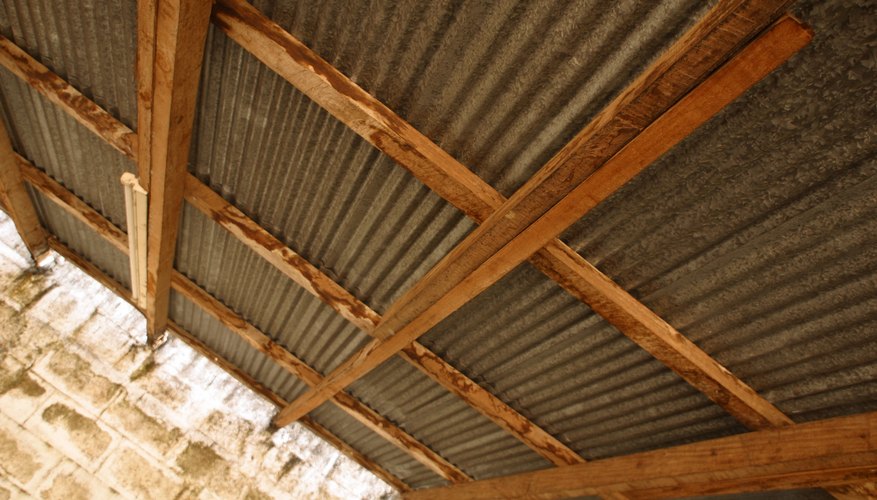 Install low-cost decorative tin ceiling tiles on the backsplash to add a touch of metal to your kitchen. New tin ceiling tiles come in a variety of patterns ranging from antique to modern. Scour salvage yards and flea markets for vintage tin tiles for a weathered, country look.
Vinyl Floor Tiles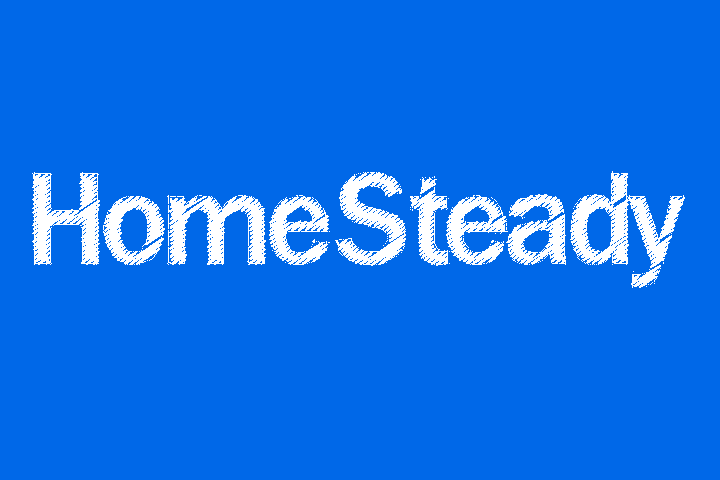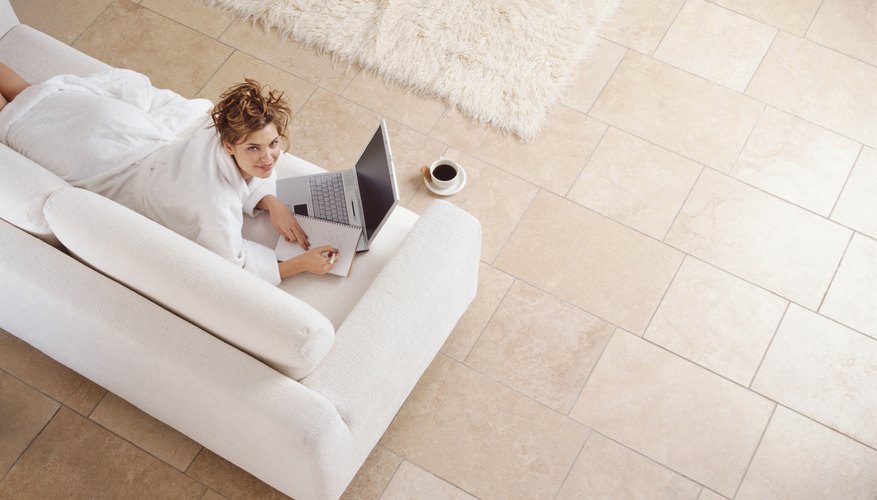 Low cost vinyl floor tiles offer an easy alternative to an unattractive kitchen backsplash. A backsplash made from vinyl tiles combines high style with a reasonable price tag. Available in an array of colors, vinyl tile can coordinate with any kitchen decor. Several lines of vinyl tile even imitate natural surfaces like tumbled stone, slate and wood.