Choose a bakery interior design that meets your store's ethic. For instance, if you bake all the breads from scratch, consider a rustic bakery theme.

If your bakery serves more cakes, pies and tarts, think about designing an interior that showcases a clean, bright and colorful array of treats inside glass cases. When deciding on a theme, keep in mind that you need to allow space for patrons to look over the menu or the breads behind the counter.


---
Farm Store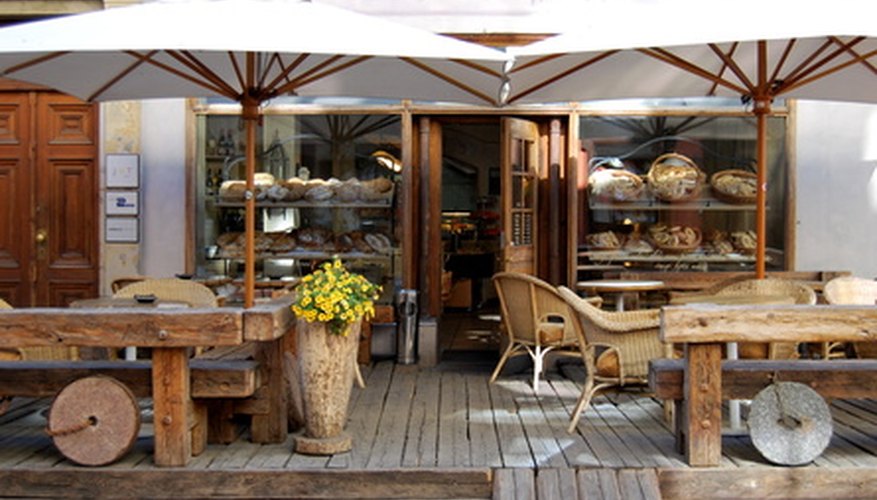 Design a bakery that feels like a farm store. Welcome patrons into an all-wooden interior with high ceilings, tall shelves and solid oak countertops.

Fill the shelves with handmade jams and jellies. Hand-write the names of baked goods to label each.

Add chunky or wooden furniture if you have room for a seating area; if not, add stools to a counter where folks can enjoy a cup of strong coffee along with their bread.
---
Boulangerie
Model the bakery interior after a classic French "boulangerie" interior. Different from a French cafe, the boulangeries in Paris are cramped and crowded three times per day when the bakers pull hot baguettes out of the ovens to sell.

Decorate the bakery, while keeping the boulangerie in mind, but expanding the concept a bit to fit more guests and offer additional seating for them to enjoy a sandwich or muffin.
Avoid going kitsch—do not load the bakery with Eiffel Towers, berets and checkered tablecloths—French interior design is simple and efficient. Think of the patrons—direct their interest not to small furnishing details but to the work of your bakers, so they can ooh and ahh at the glass cases full of cakes and treats.


---
Nordic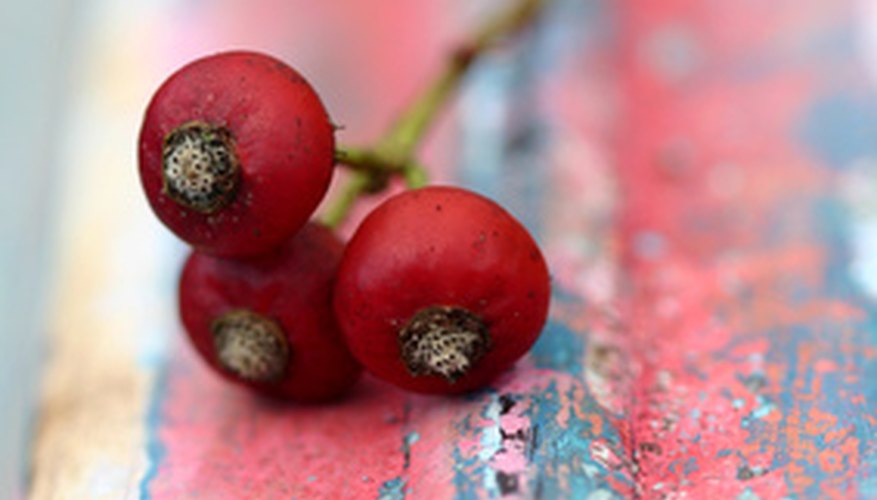 Create a clutter-free, sans-serif establishment with Scandinavian finesse. Design a Nordic-style interior with calming blue walls, wooden shelves and countertops and smooth pinewood furniture in the svelte minimalist Nordic design style.

Accent the cafe with wicker baskets to hold the bread, muffins and buns. Add chrome lamps, coffee carafes and chair arms to add a touch of sexy northern modernity.


---
Rustic French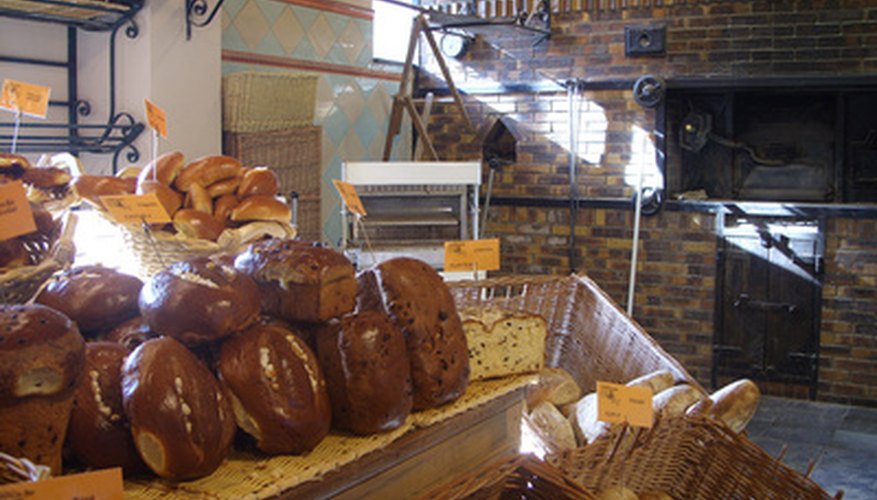 Design a rustic French countryside interior. Unlike the boulangerie style that is small and glassy, the countryside style incorporates more brick and wood and heat.

If you have a decent amount of space, opt to add a communal table, a long wooden table that seats 10 to 12 people at a time. If you have a bit less room, fit the space with four or five iron or wooden tables that seat two to four people.

Add chalkboards, behind the cash desk and baked goods, to display menu items and glass cases to display cakes, tarts and cookies. If possible, work interior brick into the design around a brick oven.

Use wicker baskets or brown paper bags to hold loaves of bread and baguette stalks.