Whatever your woodworking project is, there is a saw that can get the job done. It is important to plan your project and have the proper saws ready to go to work.

Having the correct equipment will save time and money in the long run. For example, trying to cut a curve on a table saw is impossible and may ruin the piece of wood or ruin the saw blade.

Using a hand saw for long cuts would take a very long time.
---
Hand Saws
Hand saw is a broad term for a rather large group of manual specialty saws. Some hand saws are designed to cut with the grain of the wood while others cut against the grain.

A group of hand saws called back saws are made for fine woodcutting, molding and trim. Back saws have a stiff blade with a reinforced top edge.

Most American hand saws cut on the push stroke. Three Japanese hand saws are popular in the US.

The dozuki, kataba and ryoba are designed to cut hard and soft wood on the pull stroke. "See reference 1".


---
Circular Saws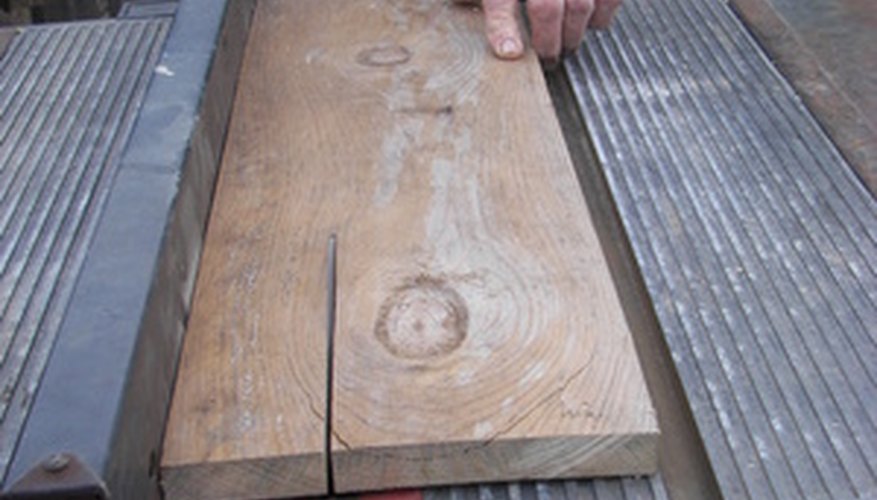 Circular saws are available as corded and cordless versions which are hand held and portable. A circular saw that is attached to the underside of a cutting table is called a table saw.

Circular saws are named for the circular shaped blade that cuts wood by spinning. Hand held circular saws are guided with the hand along the wood being cut.

On a table saw, the blade sticks up through the table and the wood is guided along the blade. Table saws are used primarily for ripping or cross cutting.

"writer knowledge".
---
Radial Arm Saw
A radial arm saw is a type of circular saw. This circular saw is above the work surface and attached to an arm.

The arm enables the circular saw to be slid along the wood as it cuts. This saw is limited in its use as it can only cut boards that are no wider than the length of the arm.

"writer knowledge".
---
Band Saw
A band saw is a high powered stationary tool that can cut through wood up to 12 inches thick. This type of saw is capable of cutting straight lines as well as curves and circles.

It is a popular saw for making furniture. "See reference 2".


---
Scroll Saw
Scroll saws are used for cutting along intricate lines in thin wood up to two inches thick. This saw uses very thin blades that allow the cutting of very small radius curves.

It is the most popular saw for wood crafting projects. "See reference 3".


---
Jig Saw
Jig saws are the portable version of a band saw but cannot cut wood thicker than about three inches thick, depending on the length of the blade. Most jig saw blades for cutting wood are about three inches long.

"writer knowledge".