[DELETED]20 Sure-Thing Honeymoon Spots
Planning a wedding is exciting, but there's no doubt it exhausts the happy couple responsible for sorting out the details months in advance. In addition to celebrating a new life with your special someone, consider your honeymoon a pat on the back for all those grueling hours you logged.
Overview
Planning a wedding is exciting, but there's no doubt it exhausts the happy couple responsible for sorting out the details months in advance. In addition to celebrating a new life with your special someone, consider your honeymoon a pat on the back for all those grueling hours you logged. Whether you prefer a romantic, adventurous or educational vacation, the world is full of honeymoon spots sure to satisfy.
Salvador, Bahia, Brazil
Relish the beauty and romance of tropical beaches without dealing with noisy crowds in Brazil's Salvador, Bahia. Candy-colored buildings line the streets that are only a short walking distance away from the city's stunning beaches. Sip on authentic caipirinhas, peruse shops and sway to the beat of live bossa nova music.
Tallinn, Estonia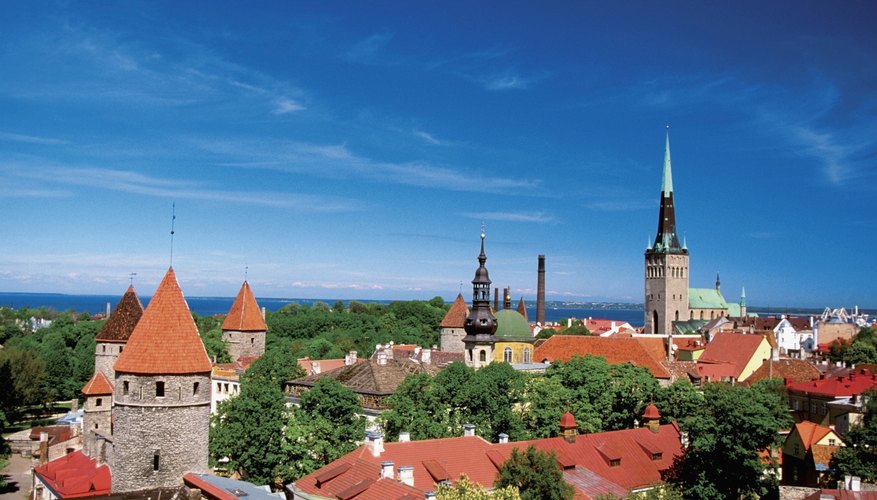 While Eastern Europe isn't as traversed as the continent's western half, cities there promise rich, cultural experiences at a fraction of the cost. One such city is Tallinn, Estonia, which received the 2011 European Capital of Culture Award from the Council of the European Union. Watch film screenings from rooftops, take a bike tour across cobblestone streets that date back to the 11th century and dine on local cuisine.
Paris, France
Paris, France, is more than a romantic getaway for newlyweds. In addition to sipping on Parisian coffee, snacking on petite desserts and enjoying the language of love spoken all around, visitors can marvel at the country's expansive collection of history and art. Popular museums include the Louvre, Musee d'Orsay and Rodin.
Martinique, Caribbean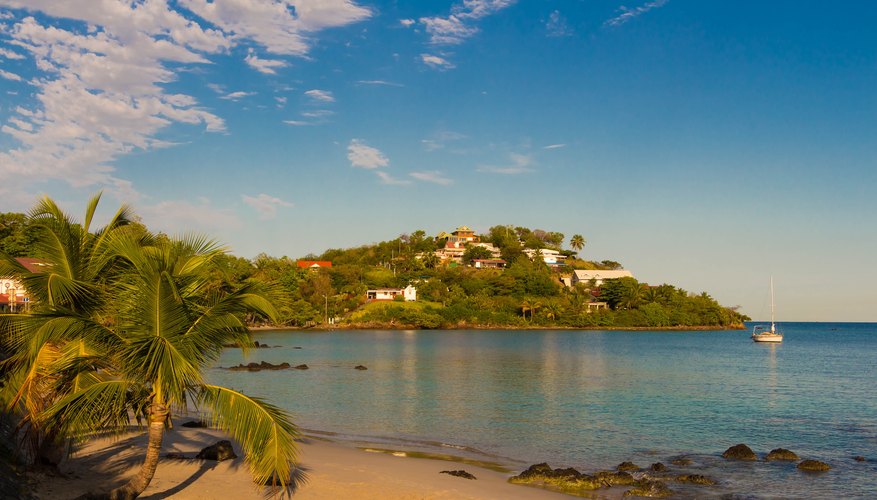 With its expansive sandy beaches, rich blue coastlines and pleasant temperatures, the Caribbean was practically made for honeymoons. The small island of Martinique is no exception. Its fusion of the French and Creole cultures means delicious food for all, while its location promises adventure, romance and relaxation.
Santa Barbara, California
Santa Barbara isn't as high profile as some California cities, but that's not due to its lack of appeal. The city is like a classy fusion of Buenos Aires, Sydney and London and provides nonstop entertainment in a variety of forms. Visitors can bask in wine country, walk the pretty coastlines, get personal with Mother Nature in the backwoods, or shop and dine at one of the country's most renowned culinary destinations.
Kyoto, Japan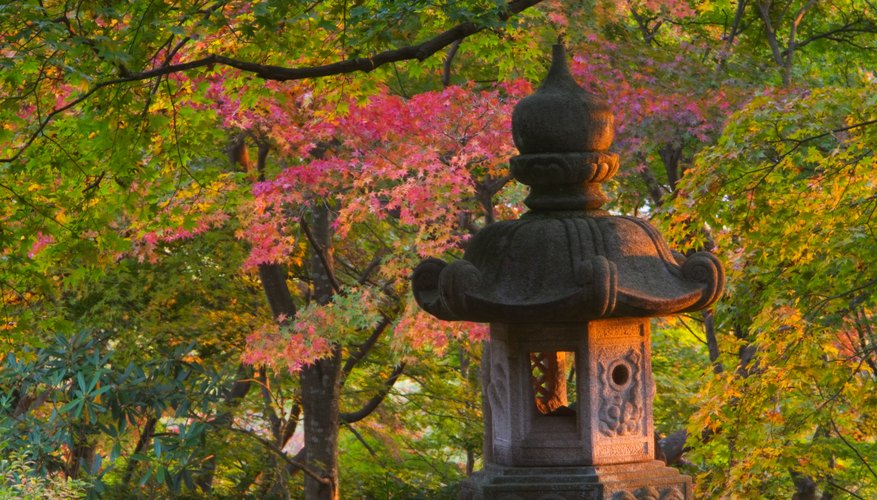 While Tokyo, Japan, offers tourists a nonstop, high-tech world bustling at all hours of the day, the country's other well-known city, Kyoto, provides the exact opposite. It's a sanctuary of towering bamboo, lush greenery, traditional Japanese buildings and cuisine you'll never forget. Kyoto's only a few hours from Toyko by rail, so visit both areas if you get the chance.
Charleston, South Carolina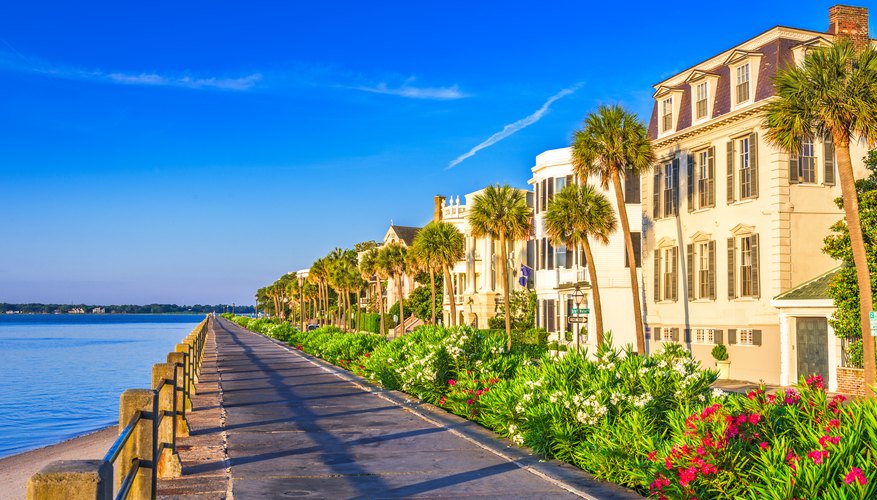 Those who crave some of the best seafood the world has to offer should look no further than Charleston, South Carolina. This subtropical southern city has enough history to charm and romance just about any freshly married couple. Bar hop downtown, take a romantic stroll down the city's historic streets or, for the brave, partake in a ghost tour and use your significant other for protection.
Sicily, Italy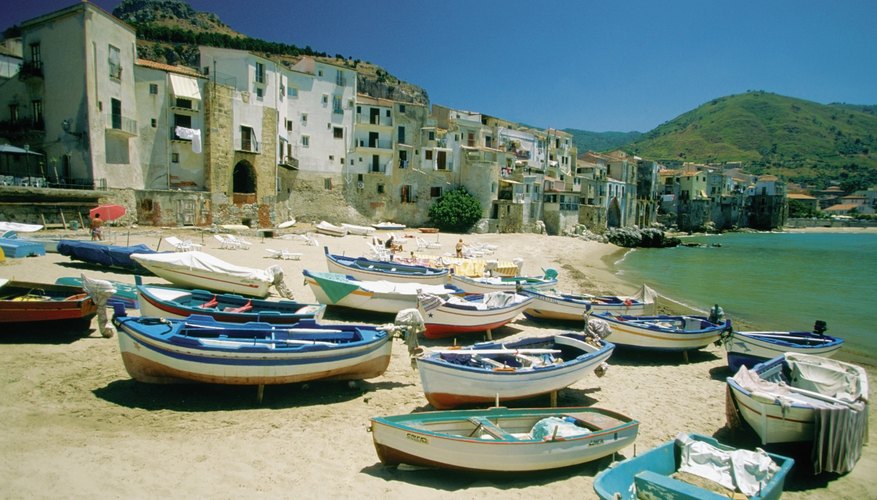 Sicily is known for its stunning scenery, including citrus and olive groves, rocky coastlines and pristine water. Visitors can stay at their pick of places, from upscale luxury resorts to modest mom-and-pop places to intimate villas turned inns. Enjoy Italian cuisine, seaside lounging and the city's ever intriguing thermal baths.
Las Vegas, Nevada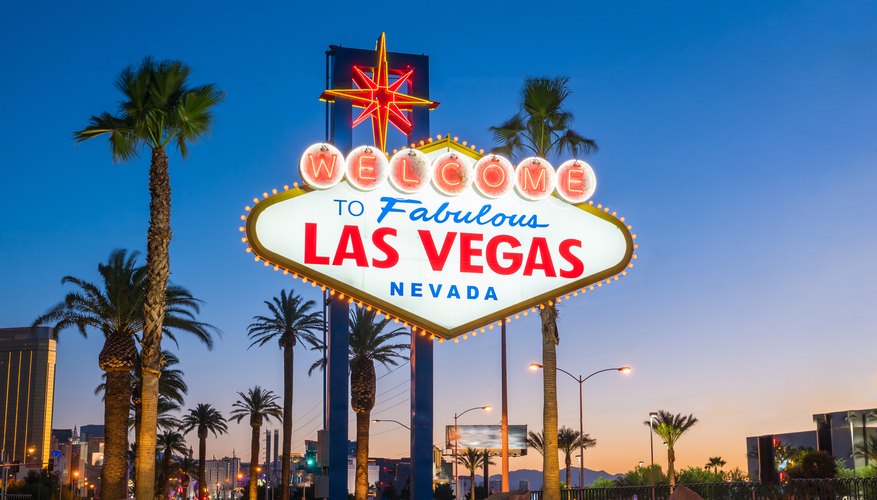 Spirited couples who like to get down and party will have no problem doing so in the city of sin. Las Vegas entices newlyweds with their glitzy hotels, giant casinos, nonstop nightlife and the kind of spellbinding entertainment you write home about. Catch a Cirque du Soleil show, dine at a classy establishment and dance the night away at one of the city's many clubs.
St. Maarten, Caribbean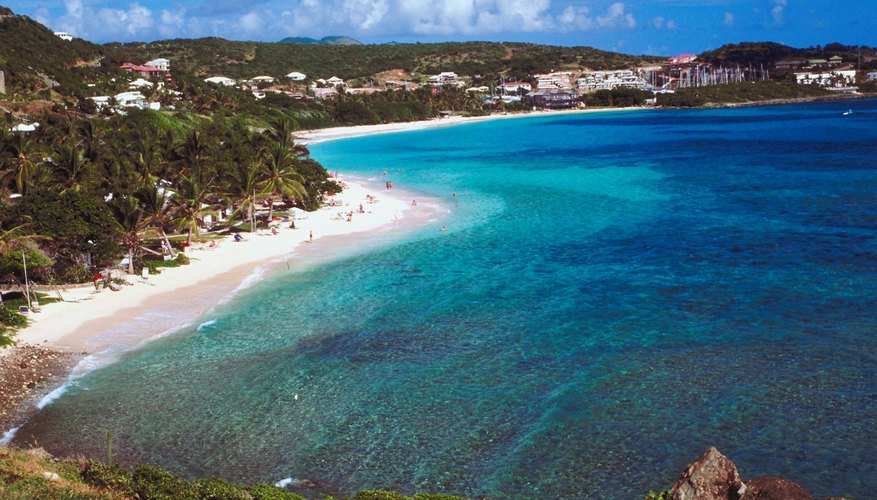 With its fusion of Dutch, French and Caribbean cultures, this Caribbean beach destination promises delicious local cuisine and lots of places to explore. Newlyweds have their pick of beaches to choose from in St. Maarten, from the party-dedicated Orient Bay to Dawn Beach's clear waters and romantic vibe. Go snorkeling, boating or just lounge around with your special someone.
Kenya, Africa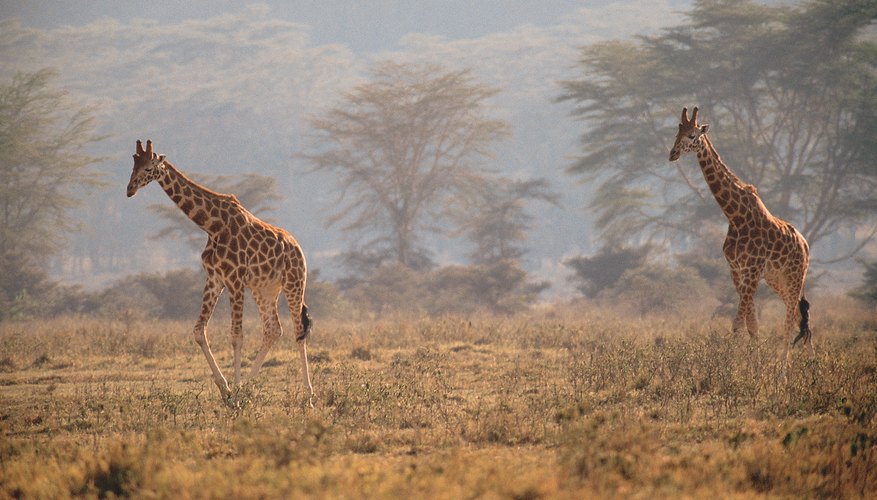 Zebras, lions, giraffes and other exotic wildlife dwell throughout one of Africa's most gorgeous countries: Kenya. Newlyweds who appreciate the outdoors and want to have stories to tell their children won't be disappointed with Kenya's expansive, impressive landscape. Top excursions include open safaris, splashing around in the Indian Ocean and dining on delicious local cuisine.
Bath, England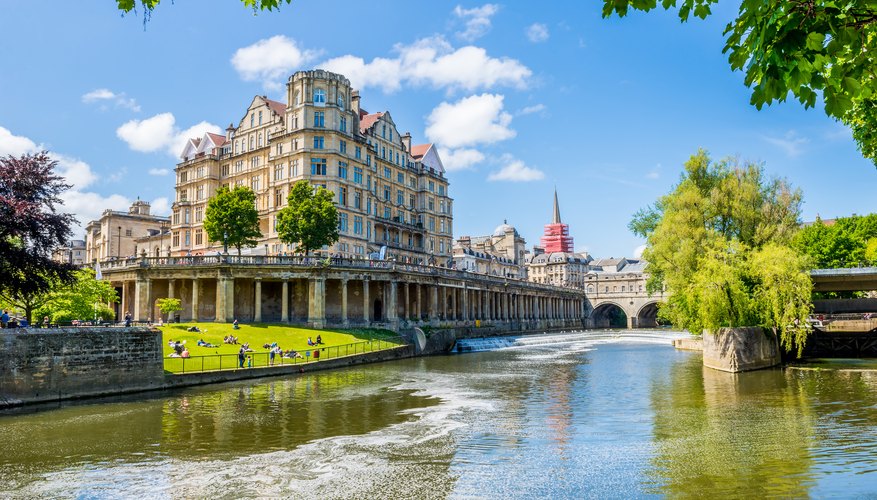 Bath, located in Southwest England, is most renowned for two things: its 2,000-year-old Roman baths and row after row of limestone buildings. This old city is a newlywed's dream, as it provide upscale tea rooms, rich culture and history and stunning architecture. Tourists will also enjoy the many shops, eateries and hotels available.
Kauai, Hawaii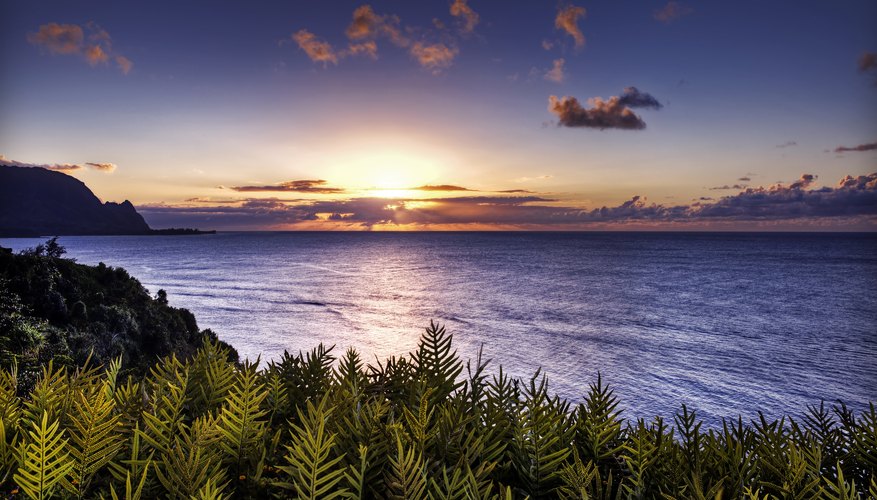 Whether adventure or romance sounds more appealing, couples who honeymoon in Kauai will get the best of both worlds. The small Hawaiian island provides numerous secluded beaches that incite passion between lovers, rivers perfect for kayaking, miles and miles of hiking terrain, and restorative resorts for those who prefer lounging.
Sedona, Arizona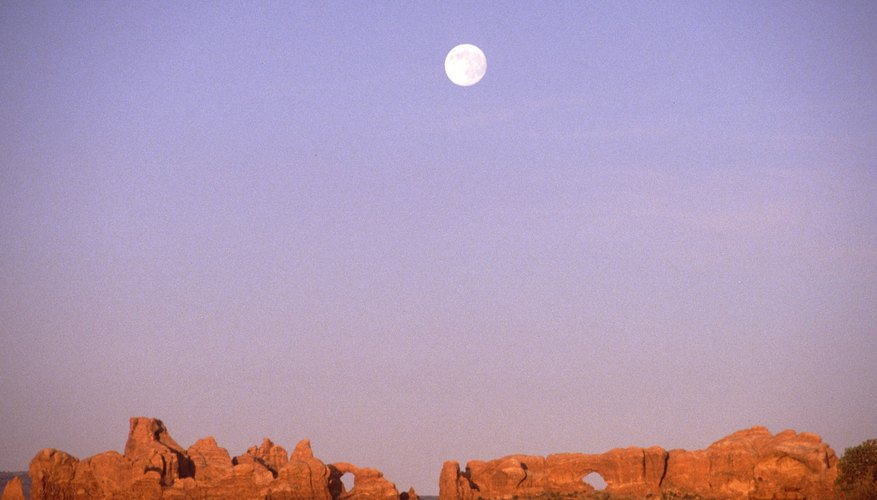 The Southwestern United States is certainly appealing, largely because of its impressive natural landscapes, pleasant climates and historic charm. Sedona, Arizona -- located about two hours north of Phoenix -- is an ideal honeymoon destination for newlyweds who appreciate Mother Earth. Hike the stunning red rock, stop for a secluded, romantic picnic and feast your eyes on the surrounding fiery landscape.
Acapulco, Mexico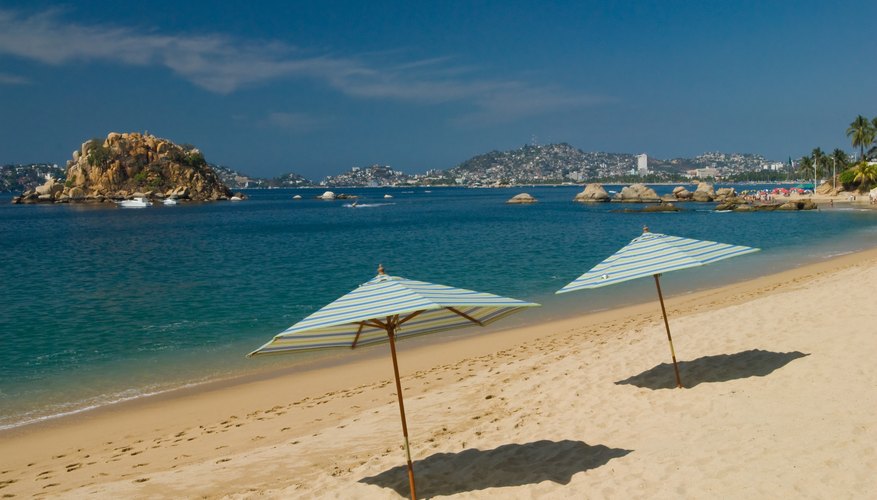 Located just off the Pacific coast of Mexico is Acapulco, a Mexican port city that boasts Mexico's largest beach and myriad romantic resorts. As a tropical destination getaway for Hollywood stars, Acapulco is not likely to disappoint. Stay in either the northern half of the city, known for its traditional architecture, or in the southern half, dominated by newer luxury resorts.
Orlando, Florida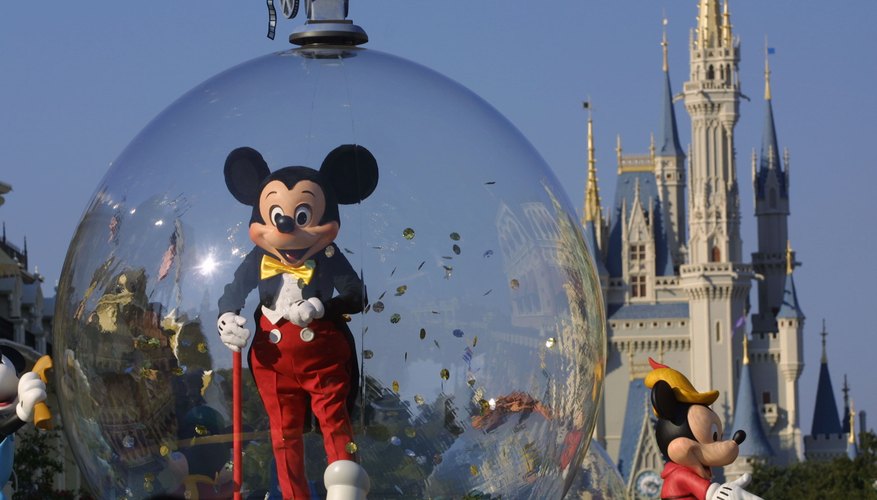 The young at heart will especially enjoy what Orlando offers newlyweds. Walt Disney's Disney World is easily one of the city's most popular destinations. Movie buffs can test their knowledge at Epcot; animal lovers will love the wild safari in the Animal Kingdom; and true romantics will find their share of love in the Magic Kingdom. Beaches are also a short distance away.
St. Lucia, Caribbean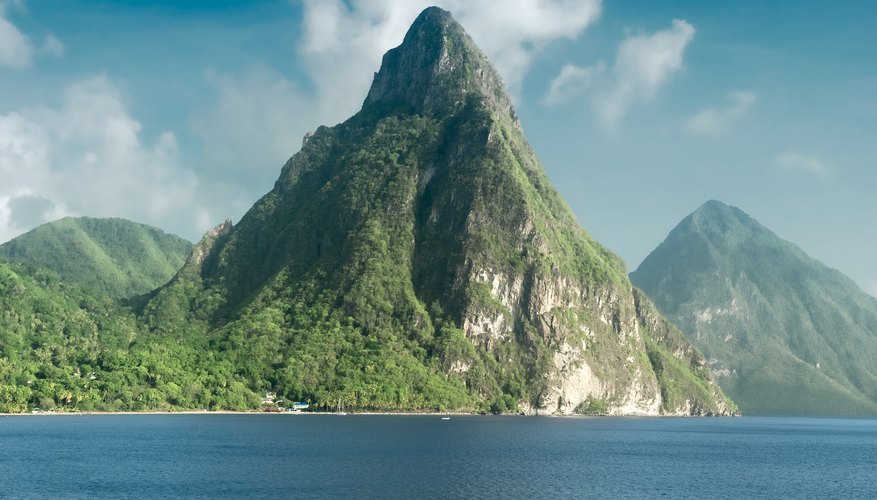 St. Lucia is another Caribbean getaway destination that's located northwest of Barbados and just south of Martinique. Because it's more mountainous than other islands in the Caribbean, St. Lucia's various resorts often provide an elevated view of its stunning landscapes. Newlyweds can dine at high-class establishments, take a dip in the glassy waters and wander around the island's lush gardens and exotic habitat.
Telluride, Colorado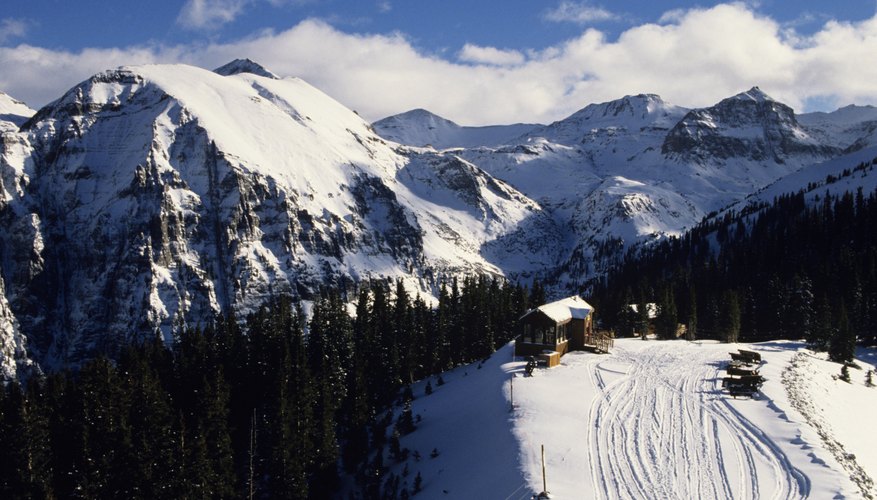 If the sultry beaches of South America, the Caribbean and the United States aren't your idea of a romantic honeymoon getaway, perhaps the chilly climates and snowy mountains of Telluride, Colorado, will do the trick. Visitors can ski across the city's mountainous, forested landscapes and cozy up with hot chocolate after an exhausting day of playing in the cold.
Bali, Indonesia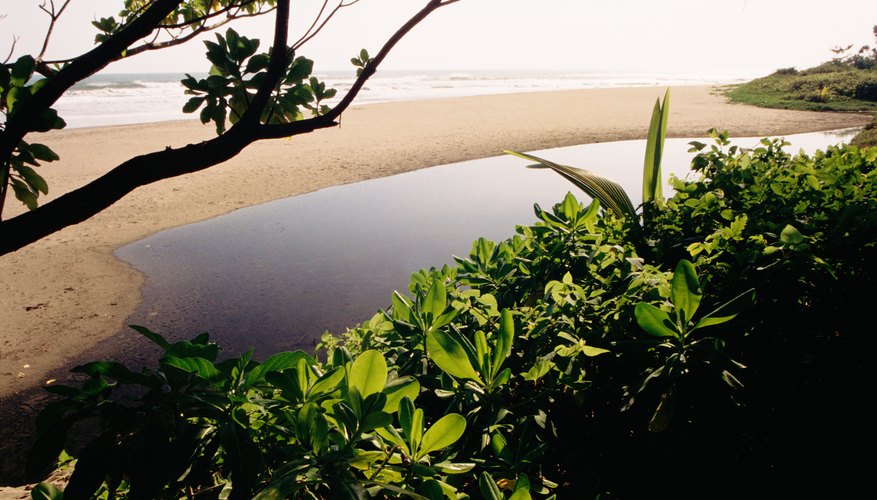 Bali, a small island in Southeast Asia, is one of Indonesia's 30 provinces. It's most revered for its rich history, stunning beaches and exotic wildlife. Newlyweds who choose Bali as their honeymoon destination will find many resorts and luxury hotels, restaurants and areas for shopping.
Miami, Florida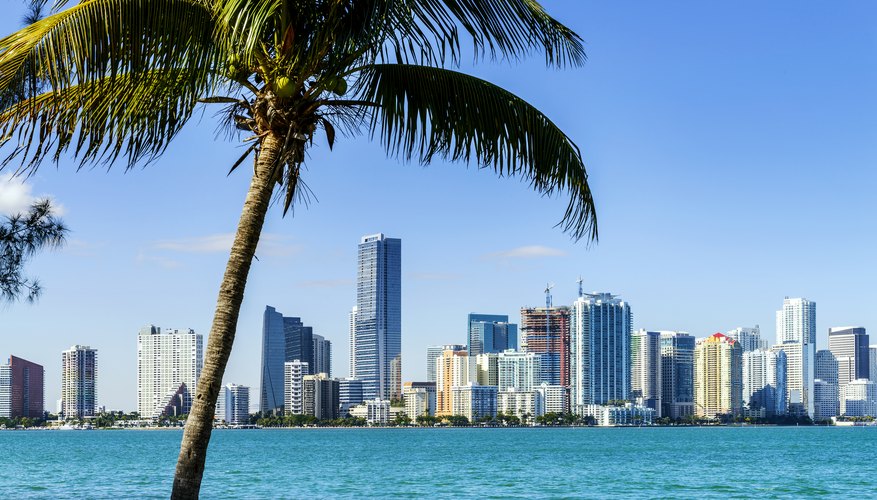 Miami's sizzling nightlife and tropical temps alone are enough to incite romance. Add to that myriad luxury hotels and resorts to relax in, beaches to romp around in and enough shopping to make you drop several times over. Couples can enjoy meals at some of the country's most well-known restaurants and enjoy excursions like boating and snorkeling.