Overview
A candy terrarium is an easy, fun way to add a little color and sweetness to your Easter holiday decorating. And, you can upcycle a collection of jars, which makes this craft green.

Happy Easter!.
Materials
You'll need a collection of glass jars in various sizes, a hot glue gun, a couple of small farm figurines for the tops of your jars, primer, gloss acrylic paint, a paintbrush, paper Easter grass, decorative ribbon and, of course, lots of colorful Easter candy.
Decorating the Lids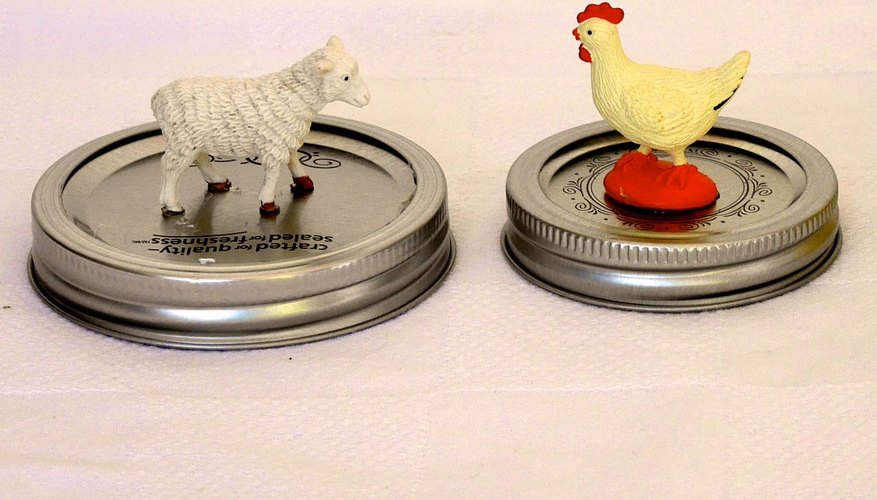 Begin by hot gluing the farm animals to the tops of your jars.
Priming the Lids
Next, paint a coat of primer over the surface of the jar lids, including the animal figurines. Allow to dry.


Painting the Lids
Paint several coats of gloss acrylic paint over the primed lids. Allow an hour of drying time in between coats.

Once completely dry, add decorative ribbon, securing with a dab of hot glue. Note: To achieve pastel colors, add 2 or 3 drops of colored paint to 3 tablespoons of white gloss acrylic paint.


Filling the Jars with Candy
While lids are drying, fill jars with candy. For bigger jars, add a layer of Easter grass at the bottom.

You can use larger chocolate bunnies, marshmallow peeps or white chocolate animals. In the smaller jars, add candy in colorful layers.