Everything from the building site to the materials and tools you need must be considered before the first piece of heavy equipment rumbles across your future lawn. Materials and tools are not the only things you will use when building your new home. You will also need plans, permits, people, heavy equipment, a building site, safety equipment, power sources, and inspections.
Plans
All successful projects begin with a plan. This plan may include sketches of possible home designs, landscape layouts, floor plans, and utility diagrams. Planning may involve a session with an architect, or you may simply choose to download something that appeals to you. FamilyHomePlans.com has 28 examples of home styles. Architectural Designs.com explains the features of 37 different home styles, including roof designs, exterior details, room sizes, and elevations.
Permits and Inspections
Almost anything you want to build requires a permit. MyBuildingPermit.com is a place to begin the process. You can use the site to, "...apply for, pay for, and receive electrical, low voltage, mechanical, plumbing, and re-roof permits from each of the participating jurisdictions." Permits and inspections ensure that your project will comply with all safety and construction codes. You will need inspections of your septic system, if any, plus plumbing, wiring, foundation and roof, among other things.
Building Site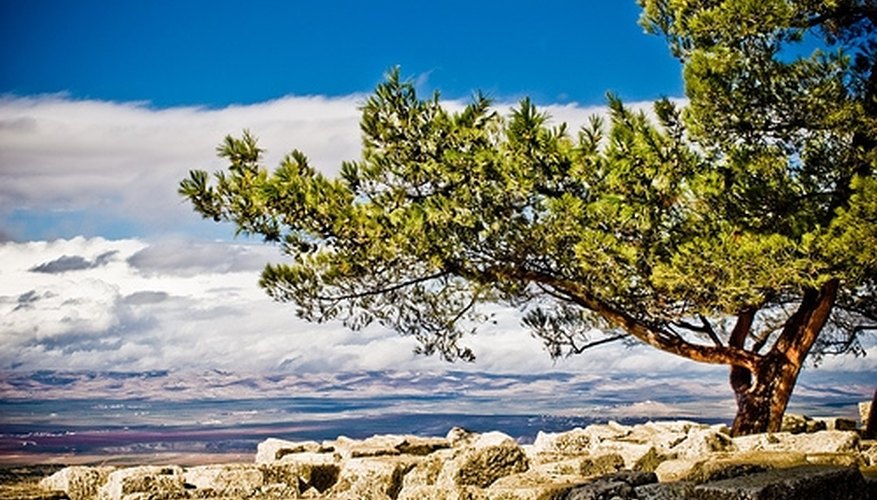 It's all about the location. Although a rustic cottage will look out of place next to a neighborhood of modern, glass and steel box-frame houses, it will feel right at home at the edge of a lake or seaside. Frank Lloyd Wright-inspired architecture is breathtaking on a cliffside or in a reclaimed industrial zone. Choose a site that provides the amenities you prefer: woodlots, ponds, long vistas, rolling landscape, or beaches. Decide which direction to orient your home to take advantage of available sunlight and cross-ventilation from prevailing winds, or to include the most interesting and beautiful view of the yard and your surroundings. Experienced Ohio homebuilder Jeff Ramold chose a southern exposure and cathedral windows to take advantage of sunlight to lower his winter heating needs. His decision allowed him to keep his electric bill so low that the utility company replaced his meter, thinking that it was faulty.
Safety Equipment
Safety equipment includes construction fences, warning signs, construction tape, flags, hard hats, eye protection, ear protection, scaffolds, harnesses and steel-toed shoes, among other things. Construction fences prevent pets, children and bystanders from entering the building site. Hard hats provide protection from falling tools and other objects. Eye protection includes wrap-around glasses, masks, and hoods. They prevent chips, sparks and bits of metal from scratching, burning, or piercing the eye. Welding hoods prevent damage due to bright light. Warning signs flash, move, and make noise to attract attention. Most are predominantly orange or bright yellow so that motorists will slow down and so that passersby will avoid the area.
Power Source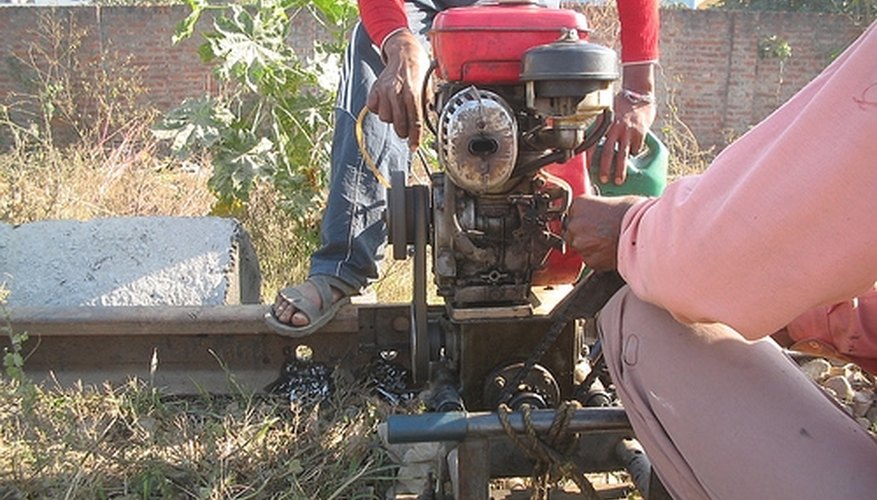 Sites without existing utility lines need a power source. If lines have been run nearby, most utility companies will provide temporary service upon request. For example, American Electric Power (one of the largest utility companies in the United States with more than 5 million customers) will review your temporary power needs and help develop a plan that will meet your needs safely.
Workmen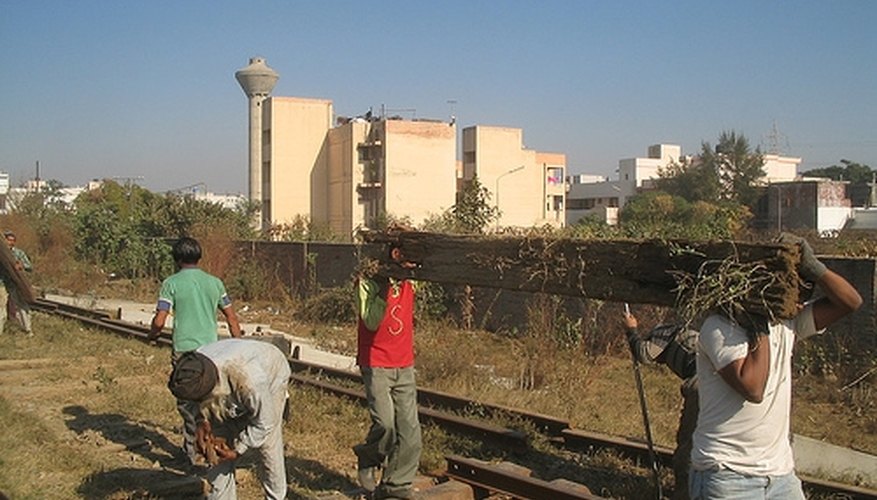 Don Vandevort of HomeTips.com provides tips for hiring contractors. According to Vandevort, "Chemistry with your contractor is critical---this person may be in your midst for several months, and there may be times when you have to haggle about difficult issues." Choose a contractor who has done work for someone you know well who can attest that their work was done correctly and on time.
Tools, Materials, and Equipment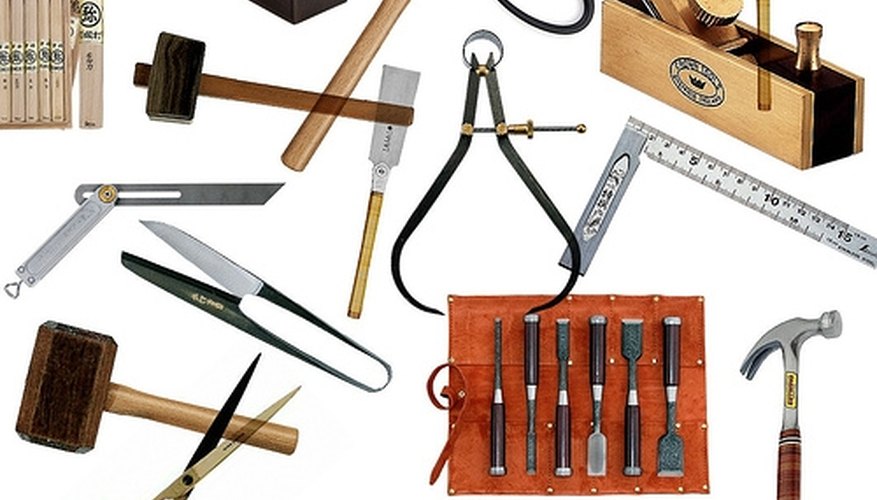 Tools, materials, and equipment are up to you and your contractor. They include power tools, such as sanders, table saws, and reversible soil compactors. Hand tools, such as miter boxes, backsaws, and spirit levels, will also be needed. Materials can be natural, synthetic, or recycled.