Historic Uses of Wood Treatment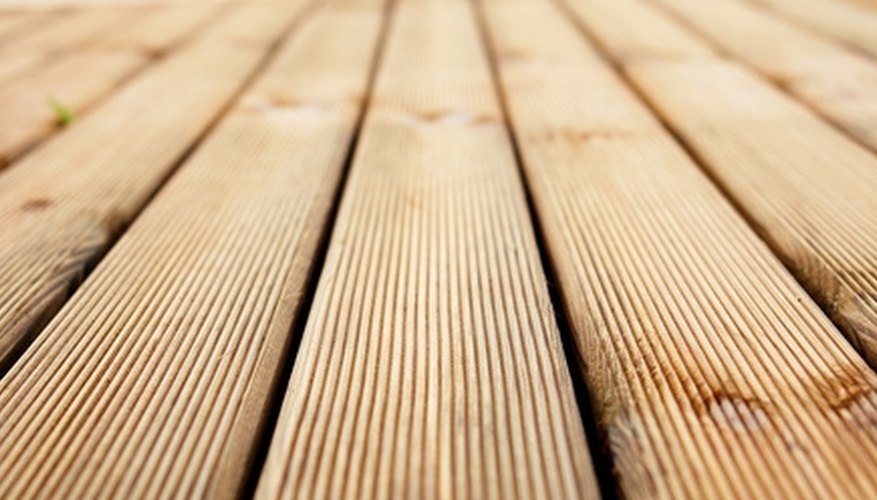 This was the original idea behind the development of wood preservatives, and various chemicals have been used for wood treatment. One aspect of wood treatment addresses infestations by wood-destroying insects such as wood-boring beetles and termites.
One of the first chemicals to be used for protecting wood in modern times was creosote. This chemical is, in essence, coal tar and has a high level of effectiveness as a wood preservative. Historically, it has been used for railroad ties and utility poles, and was eventually used for fences, animal pens and corrals. Although the intended target of creosote use was natural weathering from the elements, creosote exhibited a high resistance to insects as well.
Other Wood Treatment Chemicals
Other chemicals were developed later to be used as wood preservatives. Pentachlorophenol and solutions that contained arsenic have been used extensively for wood treatment and as an insect repellent. Ammonia, copper and chromium were eventually added to arsenic for their resistance to rot and decay, resulting in such treatment chemicals as chromated copper arsenate, ammoniacal copper arsenate and acid copper arsenate.
Purpose of Wood Treatment as an Insect Repellent
One aspect of preserving wood is creating a resistance to fungus, a listed wood-destroying organism (WDO) according to the U.S. Department of Agriculture. This characteristic of wood treatment is also effective against other wood-destroying organisms, including such insect species as termites, powder post beetles and carpenter ants. The effectiveness of wood treatment for insect infestations is dependent on the ability of the chemical to penetrate to the heartwood of the timber it is applied to and how exposed the wood is to the elements.
Wood Treatment for Imported Insect Problems
In a report issued by the USDA in September of 2004, the problem of recently imported pests was attributed to the use of non-treated wood packaging material (pallets, crates, cases and packing blocks). USDA has conducted investigations into increases in certain insect populations, such as the pine shoot beetle and the Asian long-horned beetle. The preferred wood treatment for insect repellent purposes was methyl bromide, which is intended to be used as a fumigant in these cases.
EPA Restrictions on Wood Treatment
Recent information from the website of the Environmental Protection Agency (EPA) refers to required reassessments of wood preservatives that are used as an insect repellent. One of these is acid copper chromate (ACC), a solution that contains hexavalent chromium that is a known human carcinogen, according to EPA research. This agency instituted legal action in 2007 to deny all registration applications for ACC in residential uses due to the health hazards the chemical poses.