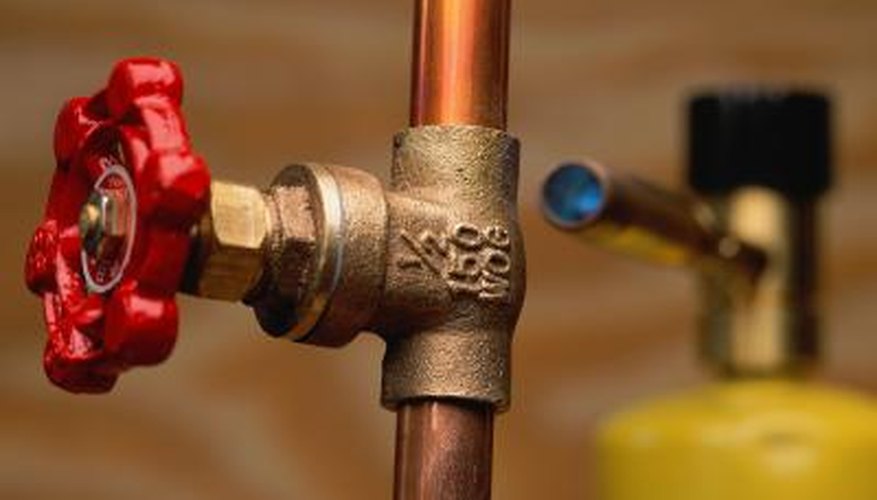 Painting copper tubing is not particularly difficult, but there are a few steps in the process, as well as a few tools you can't do without.
Step 1
Wipe down the tubing you plan to paint with a kerosene-dampened rag. Re-wet the rag with kerosene as needed to make sure the tubing is thoroughly cleaned. Kerosene will pick up dirt and grime from copper better than most commercially available products, and won't leave residue behind.
Step 2
Allow the tubing to dry, then apply paint primer. Be sure to apply primer to all the visible surfaces you wish to paint, or the paint will not "stick" properly.
Step 3
After the primer has dried, paint the tubing.
Step 4
Give the tubing at least one more coat of paint after the first coat has dried. More than two coats may be needed to give the tubing that "finished" look, so be sure that each coat dries completely before adding the next coat.
Things You Will Need

Kerosene-dampened rag
Paint primer
Oil-based paint
Paintbrush