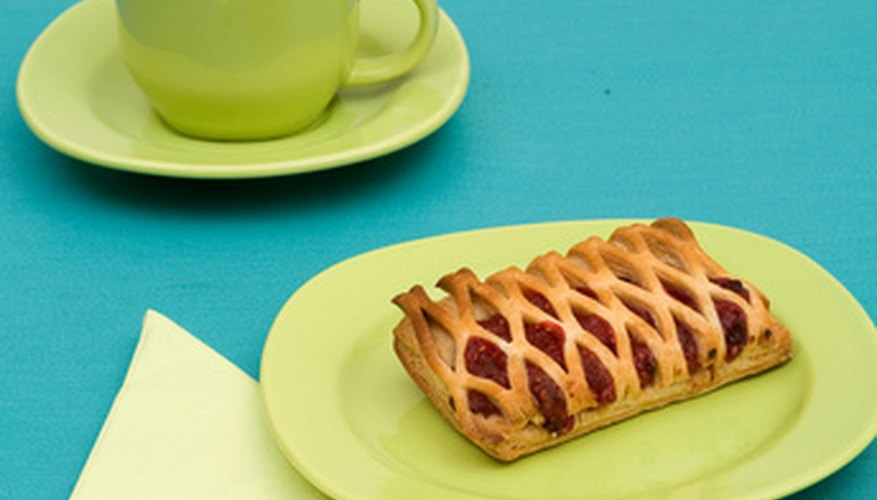 Shabby chic furniture remains fashionable, and brightly painted old furniture can look as good as--or even better than--new. An old coffee table can be given a whole new lease on life with a judicious coat of paint. Careful preparation is key to a successful makeover project, so make sure you allow enough time and materials to adequately prepare the surface for painting. It is easier to use water-based (latex) paints, but oil-based paints may give a better finish.
Step 1
Prepare an area for working. You should lay down old sheeting or newspaper on the floor, as otherwise paint and sawdust will get everywhere. You may prefer to work outside, especially if you are using an oil-based paint which emits fumes.
Step 2
Prepare your coffee table for painting. An existing coffee table is already coated with paint or varnish, both of which will prevent the new coat of paint from sticking. Take some fine sandpaper and sand all the table's surfaces (including the legs and sides). Sand lightly; you only want to remove the sheen, not sand the wood down. Wipe the table clean to remove any dust.
Step 3
Prime the coffee table using a paintbrush and a white water-based (latex) primer. You can purchase primer but it is often just as good to use watered-down white emulsion. Use a mixture of half water, half paint. Allow to dry. Water-based primer should be touch-dry almost immediately, but leave two to three hours before progressing to the next step.
Step 4
Sand the table again, again using very fine grade sandpaper. This will smooth any imperfections left by the layer of primer. Wipe the table down afterward so there is no residual dust on the surface.
Step 5
Apply a top coat. Oil or acrylic eggshell paints give a nice, low-sheen finish, as does satin finish. You may prefer a high gloss finish. Whichever you choose, paint carefully and always train the brush in the same direction, ideally following the grain of the wood. Do not take too much paint onto your brush, or you will wind up with visible drips. Allow to dry. Oil-based paints may take 24 hours to dry fully.
Step 6
Apply a second coat for a fine finish. Sand with fine grade paper and wipe down before applying more paint. Allow to dry thoroughly.
Step 7
Finish your table. At this stage you may like to add special paint effects such as stenciling or decoupage. Stenciling usually involves the application of acrylic paints, while decoupage is the process of sticking decorative paper designs onto the surface with PVA glue. Stenciling or decoupage should be followed by a coat of polyurethane varnish. Alternatively, you might prefer your table as is. The choice is yours, and your table is ready to use.
Things You Will Need

Coffee table
Fine grade sandpaper
Cloth
Selection of paintbrushes
Acrylic primer
Top coat (satin, gloss or eggshell paint)
Stencil or decoupage materials (optional)
Polyurethane varnish (optional)
Tips
Think carefully about the colors you choose. White or cream paint is nice for a romantic or shabby chic look.

There are numerous paint effects you could use to create the right look; for example, crackling or aging. Lightly sanding the edges of your painted table will give a shabby chic appearance.