Paint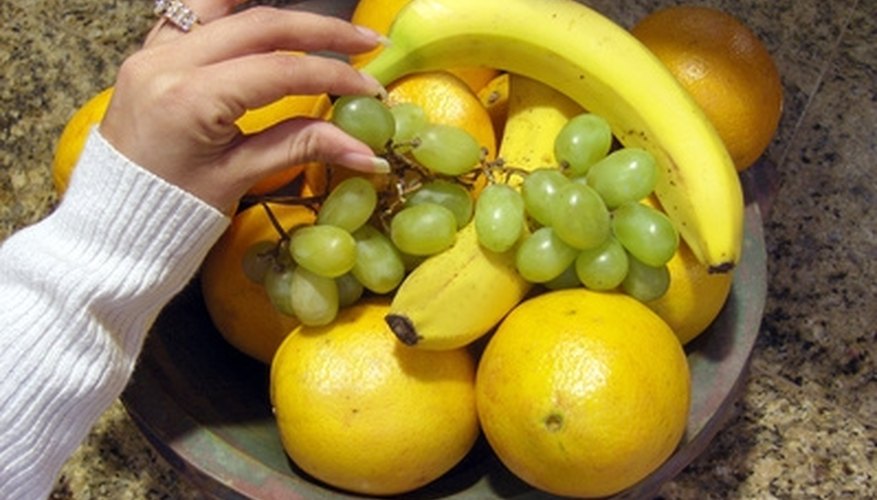 Several options for resurfacing kitchen counters are available: Replace the countertops entirely with new laminate, concrete, stone or wood; strip off and replace the laminate on a laminate countertop; install a laminate or stone shell over the existing countertop; or roll on a new finish. For the roll-on option, the least expensive, there are two methods: paint and epoxy. Paint is less expensive; epoxy provides a harder, more wear-resistant surface.
Sand the countertop thoroughly using an electric sander and medium-grit (80- to 100-grit) sandpaper. This step is essential. The paint will not adhere to an unsanded laminate or formica surface. (Painting stone granite, marble or other countertops is not recommended.)
Sweep up the dust and then run a damp cloth over the surface. Rinse the cloth and continue until you are certain all of the dust has been removed. Paint does not stick to dust.
Sand the primer lightly by hand using 220-grit sandpaper and clean up the dust as in Step 2. Roll on a high-quality paint and allow it to dry thoroughly. Sand lightly by hand with 220-grit sandpaper between coats. Apply two or three coats of paint until you have an evenly painted surface.
Decide whether you want a faux finish for the countertop. Several companies sell kits that provide the materials to make a faux granite surface. Or you can use any faux painting technique to apply glazes using rags or special rollers to give specific effects.
Roll on several layers of a high-quality clear protective top coat, sanding lightly between each coat.
Epoxy
Clean the existing countertop thoroughly with tri-sodium phosphate (TSP). Rinse and allow to dry for at least 24 hours.
Roll on a coat of primer as described in Step 2 above.
Apply a coat of epoxy finish following the manufacturer's instructions.
Roll on the protective finish following the manufacturer's directions. Allow the countertop to cure before using it.
Things You Will Need

Electric sander
80-grit sandpaper
100-grit sandpaper
220-grit sandpaper
Clean cloth
Paint rollers and paint roller covers
Paint trays
Primer
Solvents for primer, paint topcoat and faux finish glazes (optional)
Paint
Faux finishing glazes and tools (optional)
Clear protective topcoat
Tri-sodium phosphate (TSP)
Epoxy paint
Protective finish for epoxy
Solvents for epoxy and protective finish
Tips
A painted countertop is vulnerable to damage from hot pots and pans, knives, scouring with harsh abrasives, solvent-based cleaners, and other common kitchen dangers. Treat the countertop with care and renew the clear protective topcoat at least once a year.

Epoxy countertop refinishing is considerably more expensive than paint, but epoxy finishes are usually guaranteed to withstand heat up to 200 degrees F and not to wear off, peel, crack or fade. They also give a provide a more convincing faux-stone finish.