How Does a Freestanding Bathtub Work?
Freestanding bathtubs have come a long way from your great, great grandfather's cast iron claw foot. Though there is no denying the charm of antique pedestal tubs, today's freestanding bathtubs work as a design element as much as a function. Sleek porcelain curves cradled in a wooden support in an Asian design contribute to a spa-like atmosphere in your bathroom. Some freestanding bathtubs have no support at all, such as a contemporary style tub that sits directly on the floor. The claw foot tub is still a popular design, though today's version is made from porcelain. Select a style of bathtub that works with your bathroom décor.
Overview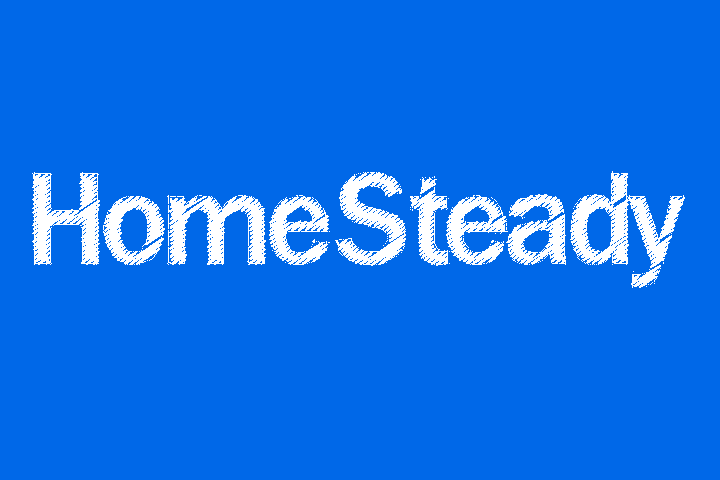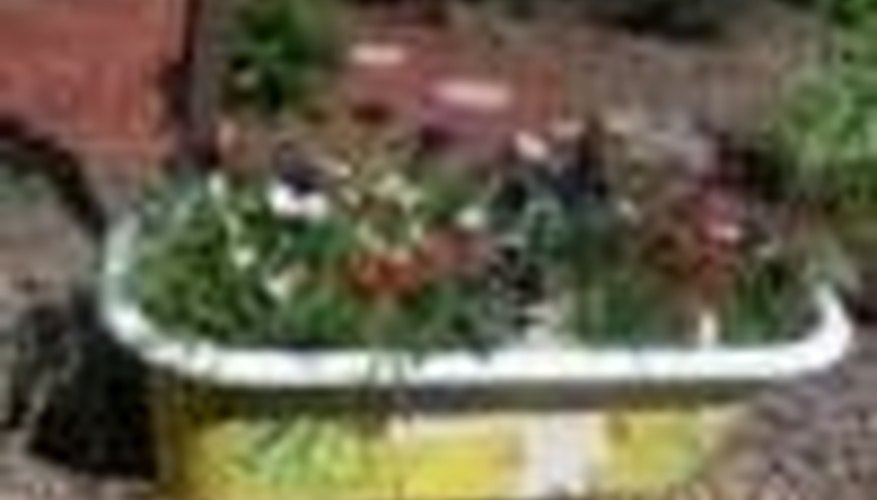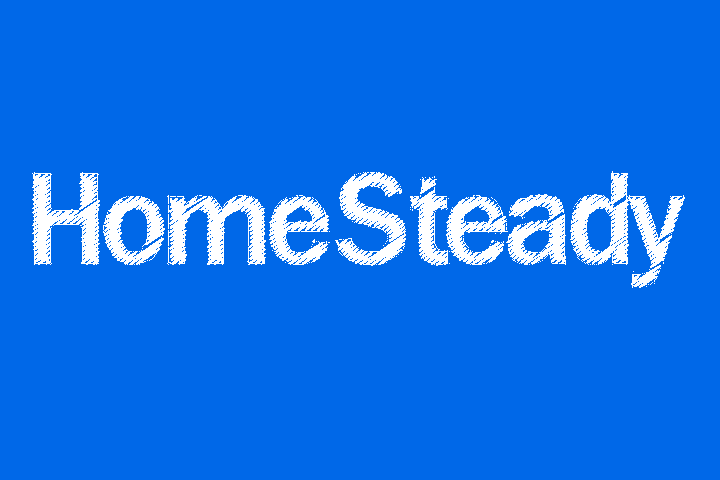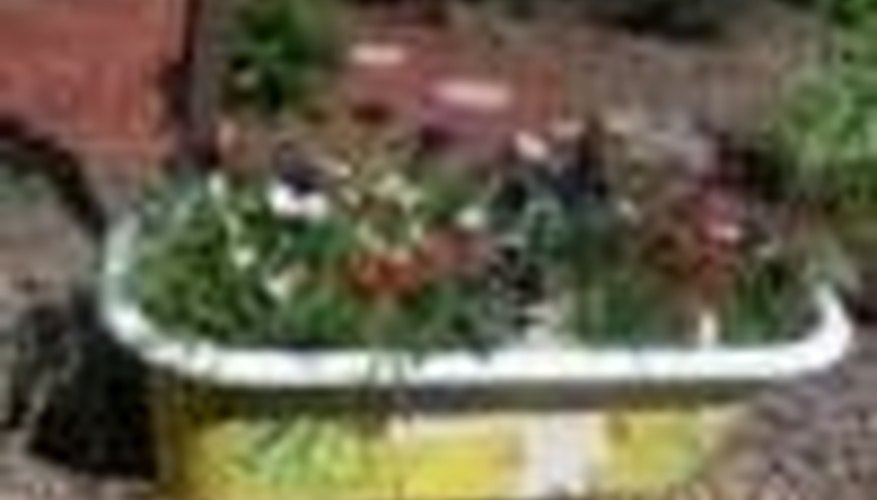 Style
Placement
Freestanding bathtubs are the focal point of your bathroom, especially if you place them in the center of the room. They also shine along the wall, with their beautiful faucets and exposed pipes. Placing a freestanding bathtub at an angle in the corner creates an illusion of a separate room, but actually takes up a lot more space in your bathroom. Cleaning is another placement issue, as it's awkward to get underneath and behind the tub. The freestanding aspect works much more as a design feature than a practical one, as certain placements create challenges. The wall above the tub is not easily accessible, so placing a storage cabinet there is not feasible. Shower features for freestanding bathtubs work best if the tub is against a tile wall, though you can easily install a shower curtain to protect the walls and the floor.
Plumbing
The plumbing in a freestanding bathtub also works as a design feature. Exposed metal pipes are made from brass covered in chrome, copper or brushed nickel, and faucets may be elaborate and ornate or striking in their simplicity. The plumbing for a freestanding bathtub can run all the way up to the ceiling, down through the floor or partially up the wall. Your pipes can work to enhance the bathtub, or peek up over the back corner with unobtrusive pipes going through the floor. Freestanding bathtub plumbing works the same as regular bathtub plumbing, with a drain in the front, joining to the drain pipe adjacent to the hot and cold water pipes that stop at your tub, or continue up for your shower. The only difference is that regular bathtub plumbing works behind the scenes; freestanding plumbing works front and center.