---
Preparation
To install a clawfoot tub in your bathroom, you'll need four ingredients: the clawfoot tub, a bathtub drain, a supply line to feed water to the clawfoot tub faucet and a bathtub faucet or, alternatively, a shower enclosure set specifically designed for freestanding tubs. Before bringing the tub into the bathroom, use a drywall saw, circular saw or other cutting device to cut holes in the drywall close to the floor and ceiling.

Push PVC hose up through the hole near the floor into the higher opening and, using PVC glue and primer, attach a pipe coupler that will allow the bathtub pipes to attach to the pipes in the wall. In order to have a place to insert the plumbing for the clawfoot tub faucet, cut a hole in the drywall at the appropriate level.

Make certain that the water main is turned off; then, clean the area that the tub will be placed in of all debris. Put the clawfoot tub in place.


---
Installation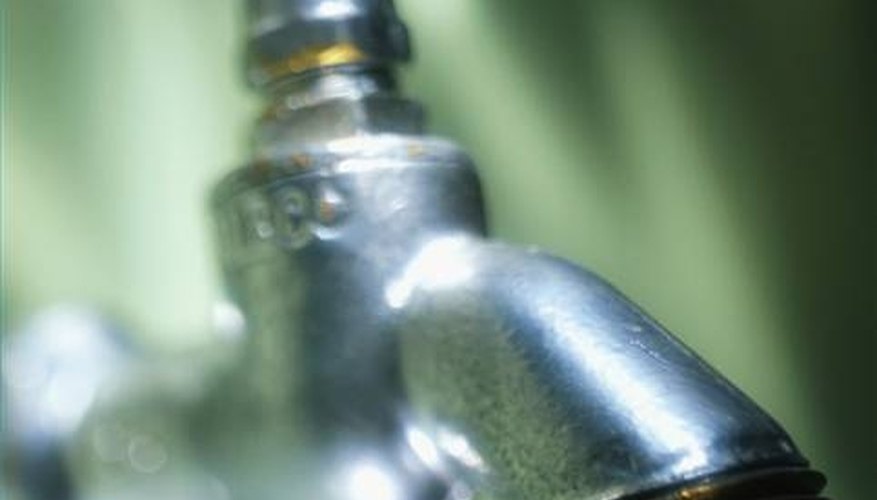 Once the bathtub is in place, your next step is to either attach the bathtub's faucet and drain to existing plumbing or make sure that all is set for when the major parts of the plumbing will be installed later. If you are installing the tub in a bathroom where the plumbing is in place, connect the tub faucet to the hot and cold water pipes from within the bathroom walls with pipe sections and elbows.

Fit the tub's drain gasket and the tub's waste line into place with the use of plumber's putty and use a wrench to tighten down the gasket. Make sure the strainer cap is screwed into place.


---
Final steps
Finally, make sure the bathtub will drain properly. The drainpipe must be attached to the bottom drain and the overflow hole, and the overflow must be locked in place with a retainer.

Make sure the tub drain is attached to the floor drain, and that the floor drain has a previously installed P-trap. Before turning the water back on and checking the bathtub plumbing for leaks, make certain you verify that the drain's compression fittings are tight.