Granite, Corian & Quartz Countertop Comparisons
Homeowners have several choices for kitchen countertop materials. The most frequently purchased of these are solid materials such as granite, Corian or quartz counters. These thick, durable counters are roughly equivalent in price, which makes comparison between them available only on durability, maintenance and style. Learning the various characteristics of each of these materials will help you make a better decision about what to purchase for your home.
Materials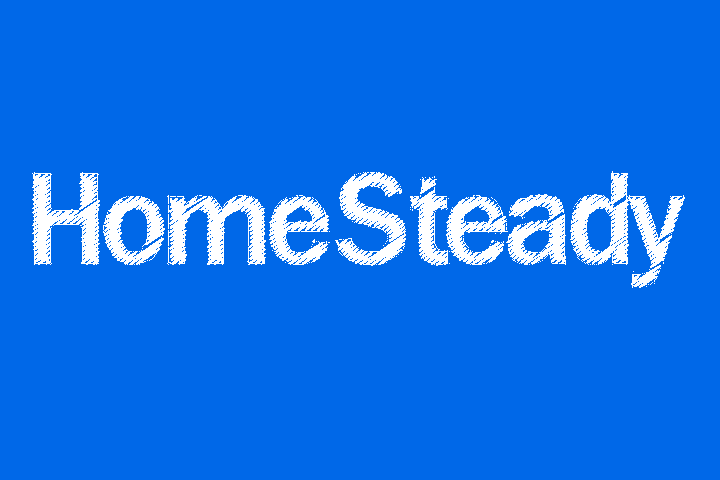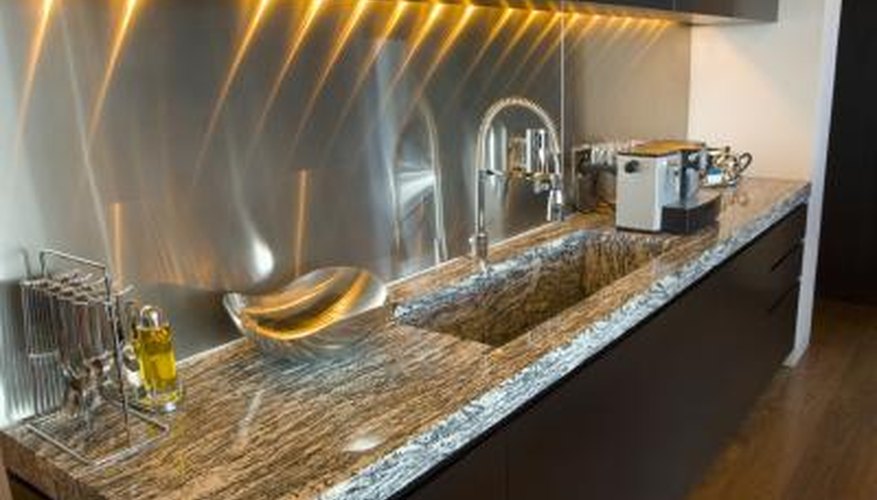 Granite is the name given to a group of natural stones with a crystalline structure and hard, durable surface. All stones labeled as granite have varying degrees of quartz, feldspar, silica and mica and may also contain minerals such as serpentine or calcite, depending on their origins.
Corian is the trademarked name of DuPont's solid surface counter material. It is made of plastic polymers that are poured into molds to form counters, sinks and coved backsplashes. Corian comes in a wide range of colors, all of which have color going straight through the counter, like granite or other stone materials.
Quartz countertops are made of up to 90 percent quartz stone mixed with resins and pigments. The resins hold the quartz together, filling in any voids in the stone and resulting in a uniform, solid surface with color that goes right through.
Durability
Granite is an extremely durable stone that is difficult to scratch, cut or chip. Once installed, the granite counter can handle hot pots straight off the stove, heavy loads placed on top and knives cutting on its surface. Quartz is an extremely durable countertop material that does not scratch, burn or easily chip. It can handle hot pots or knives without marking its surface.
Corian is a fairly durable material that can scratch, burn, melt or chip with sufficient force. Do not place hot pots on its surface; these could cause burn marks. Do not cut directly on it, as this could scratch its surface.
Maintenance
Some granites are porous and require sealing to help prevent staining or water absorption. Generally, lighter-colored granites are more likely to require sealing than dark ones; all granites should be washed with a neutral pH cleanser or with a granite cleaner to prevent dulling of the surface.
Corian is non porous and does not require sealing. Surface stains can be removed with bleach and any scratches can be buffed out with water and a green scouring pad. It can be washed with any kitchen cleaner.
Quartz countertops are virtually maintenance free. They do not require sealing or special cleaners; they do not stain or absorb liquids. Wash them with any kitchen cleaner.
Style and Appearance
Granite is a natural material that comes in a wide range of colors, styles and patterns. No two granites are ever the same in terms of color, veining or movement, so each granite counter is unique. Granite can be polished, honed or textured in finish.
Corian comes in a wide range of colors, with some options including small veins or speckling on the surface. Most Corian is matte or dull in finish, but some colors may have more of a sheen.
Quartz countertops come in a wide range of colors and styles, including some that mimic the look of granite, marble and limestone. Other quartz options include contemporary colors such as bright red, orange and lime green.