What is Granite?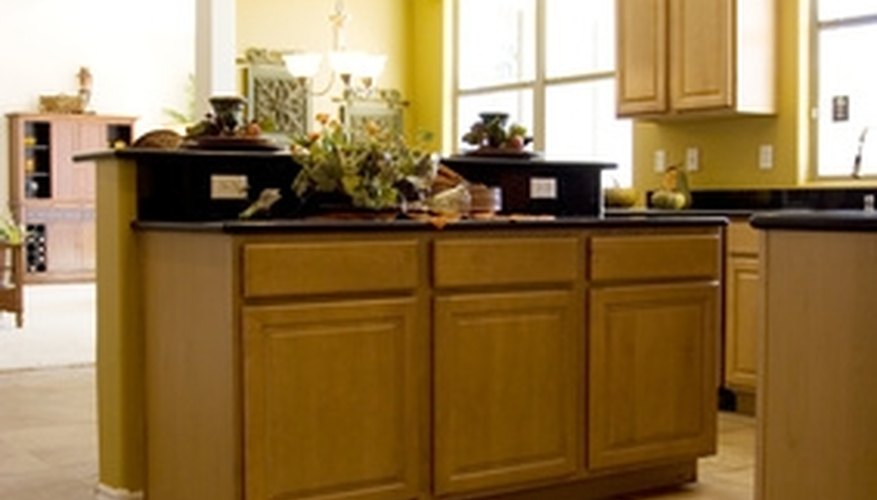 This is an expensive surface that should be maintained properly, and by cleaning with the right technique you can keep the granite attractive and shiny as it is intended to be.
Granite is a coarse, grainy blend of quartz, magnetite and several other minerals and elements, providing a natural and heavily durable material. When cut and polished, you are left with a smooth, elegant surface that looks shiny and attractive.
Regular Cleaning of the Granite
To clean regularly, all you need to use is a cleaning rag, broom, dust mop or vacuum cleaner. This removes the loose dust that builds up and dulls the shine and natural luster of the granite. Dust the granite surfaces around your home every couple of days or as needed to keep the surface shining.
Cleaning Solutions
There are several cleaning solutions that will clean without leaving behind film on the granite. First, consider a stone cleaner. Make sure the cleaner is labeled safe for granite surfaces, and use as instructed. These cleaners typically come in a spray bottle. Alternately, mix about 2 cups water with 1/4 tsp. dish soap in a spray bottle. Both work well and are mild enough for regular use on your granite surface.
Using the Cleaning Solutions
Spray either the stone cleaner or the dish soap mixture onto your granite surface. Mist the area lightly, and wipe down the surface with a damp cleaning rag or mop. When finished cleaning, remember to dry the granite as this is what will give you the shiny surface. Using a cleaning rag, rub in small circular buffing motions. This step is important, as if you avoid drying the granite you are often left with water spots and streaks.
Things to Avoid
Never use any type of bleach, vinegar or acid-based product to clean your granite. These items often contain too high of an acid or chemical content that will eat away at and dull the finish of your granite. Stay away from tub and tile cleaners that include harsh chemicals, and also avoid de-greasing agents. Never cut or chop foods directly on the granite surface, but instead place a cutting board on the granite surface and chop your foods there. For granite in the bathroom, use toiletry trays to hold lotions, soaps and similar items. This prevents spilled residue from penetrating into the granite surface. If you have granite countertops or tables, do not stand on these surfaces. A granite floor is fine because it is designed to endure the weight, but if you stand on a counter or table you can easily crack the granite as it is not designed to endure that much weight and pressure.