Siding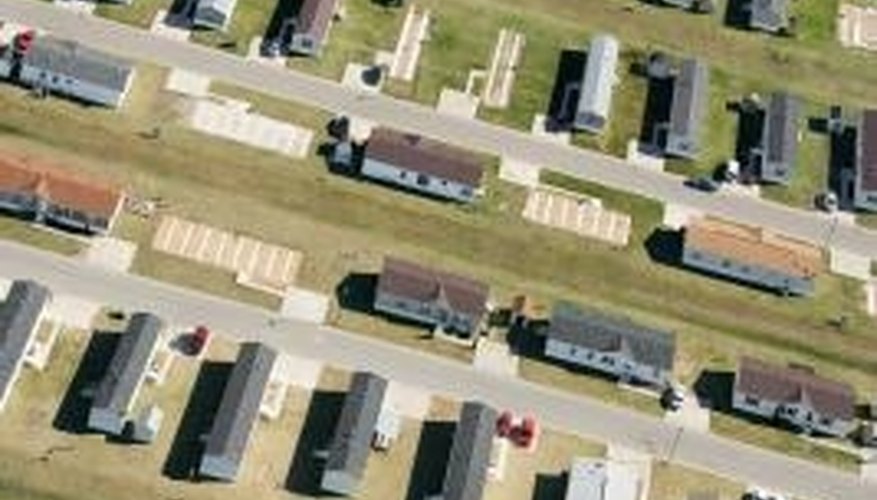 Many older homes were built out of metals that become dated and can rust. Wind can damage the skirting on your trailer, making your home look unkempt. All of these small things add up to a big problem with the appearance of your home. There are several things you can do to update your mobile home's look to make it feel like the sanctuary you want your home to represent.
When you choose a siding product for your mobile home, consider the siding's weight. If there's a chance you'll move the home in the future, the overall weight will determine the moving cost. If you don't see a move in the future, you must still make sure your mobile home's frame will hold the siding's weight. There are many siding options for mobile homes, including aluminum and log siding. While it's a time-consuming job that requires some knowledge, replacing the siding on your home will completely change its appearance.
Shutters and Doors
If you don't have the budget to replace the siding, consider updating the doors and shutters. There are many options on the market that are designed to fit a mobile home, while maintaining the aesthetic properties of traditional home components. Make sure any doors you purchase are acceptable for use in a mobile home due to the necessary weight and the differences in building standards when compared to traditionally built homes.
Skirting
Replacing the skirting will also update the look of your mobile home. Where mobile homes were once limited to standard white aluminum skirting, there are now options that resemble a fieldstone, brick or log foundation, in addition to a variety of colored aluminum skirting products. Replacing the skirting is relatively easy because most products are designed to lock into the bottom of the mobile home frame and into the skirting pieces adjacent to them.
Outdoor Living Areas
Building a deck or porch on your mobile home will not only make over the exterior but will also increase the living space. The materials needed to complete this update will depend on where you live and the building code requirements for the footer materials to support your deck. Once you've determined whether you need sunken footers, or if slab footers are adequate, you can purchase the materials and complete your deck in a weekend.
Landscaping
Placing gardens or shrubs around your mobile home's perimeter will mask some of the skirting material and update the appearance of your home. If you still have a hitch attached to your mobile home, consider planting shrubs that will grow taller than the skirting along the front of your home. When you're planning flower beds, consider creating a semicircle garden at the front or rear of the home, with narrow gardens lining the sides, to be more visually appealing.