Honeywell RTH6400D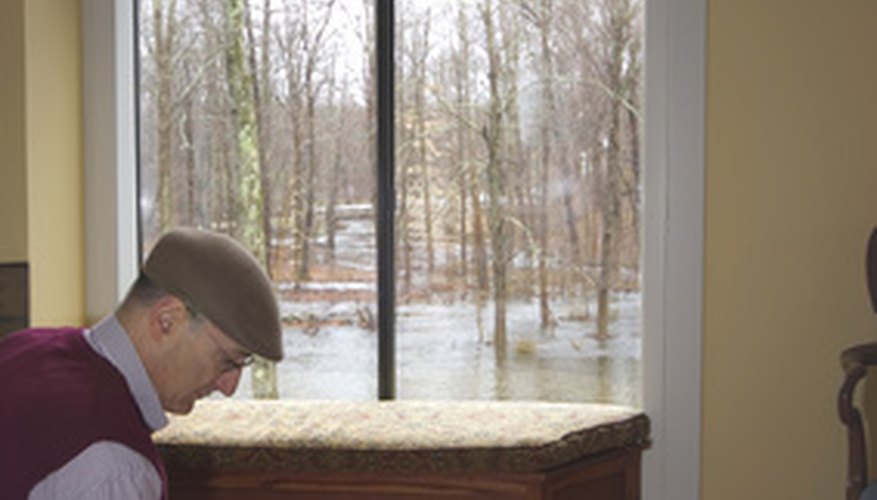 This may be a hassle if you live in a climate where the temperature varies on a regular basis. There are also thermostats that automatically change from heating to cooling; these thermostats help keep your home at a comfortable temperature throughout the day and year-round.
The Honeywell RTH6400D is a programmable thermostat that will automatically change from heat to cool. With its Smart Response Technology, you can program the thermostat to a weekday schedule and also a weekend schedule. This thermostat features an easy-to-use display and buttons to simplify the programming. It also has a back-lit display that can be read even in dim light. This unit will not work with heat pumps that have back-up heat, or with multi-stage heating or cooling systems or electric baseboard heaters. The Honeywell RTH6400D thermostat has a 1-year warranty.
Trane XL900 Series
The Trane XL900 Series thermostat features ComfortLink II communicating technology. This means it can link all the main components of the system together to ensure you maintain comfortable temperatures around your home. It does this by automatically switching between heating and cooling based on humidity and temperature sensors. It has a simple menu driven setup that makes programming easier. The unit is programmable over seven days, and is energy-efficient. It has a diagnostic alert light letting you know the status of your unit, along with a critical error code that lets you know what the problems are. It uses a back-lit display with a touchscreen. It will remind you when you need to change the filters and the humidifier pad. If you choose to use the Telephone Access Module, you can even access the unit remotely by telephone. The Trane XL900 Series thermostat has a limited five-year warranty.
Hunter Model 44660 Thermostat
The Hunter model 44660 thermostat is a seven-day programmable thermostat that will automatically change from heating to cooling. This thermostat features an energy monitor that will track the run time of your system. It also features a filter change icon, back-light display and key pad lock. You can override the preprogrammed settings with the Home Today Override.
Honeywell RTH7600D1022
This is a programmable touchscreen thermostat that will automatically change from heating to cooling. It has one program for each day of the week, allowing you to program the desired temperature around your schedule. This Honeywell thermostat features a large touchscreen with a back-lit display. Other features include a filter change reminder, hold temperature button and an early-start comfort function. The unit is daylight savings time ready.