Delaware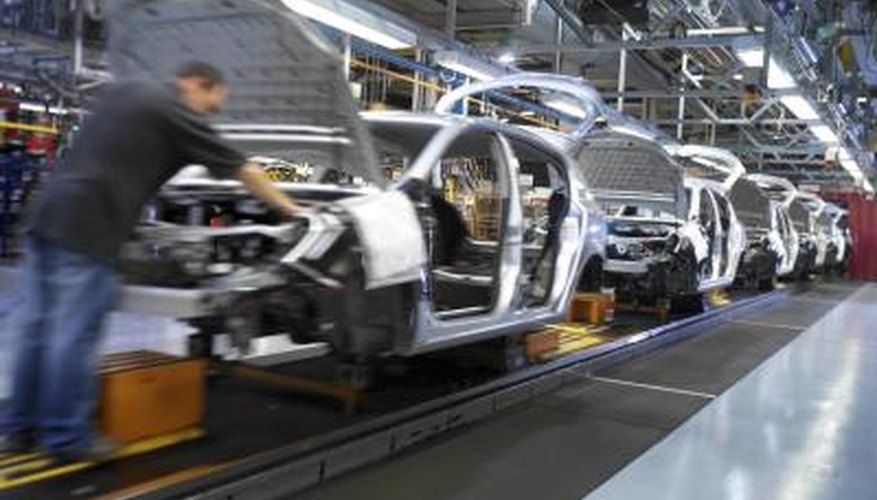 Collectively, each plant has adopted environmental-awareness practices that reach out to support, or at least study, the condition of their local environments. These include waste recycling and financial contributions to charities. General Motors, which started in the U. S. in 1908, today produces automobiles in 157 countries.
The only General Motors plant in Delaware, the Wilmington Assembly, was located in Wilmington, Delaware. It stopped production in 2009.
Wilmington Assembly 801 Boxwood Road Wilmington, DE 19899
Georgia
The only General Motors plant in Georgia is the Doraville Assembly, located in Doraville, Georgia.
Doraville Assembly 3900 Motors Industrial Way Doraville, GA 30360
Indianapolis
There are five GM plants in Indianapolis.
Allison Transmission Division 340 S. White River Parkway West Drive Indianapolis, IN 46206
Indianapolis Metal Center – Metal Fabricating Division 340 S. White River Parkway West Drive Indianapolis, IN 46222
Fort Wayne Assembly 12200 Lafayette Center Road Roanoke, IN 46783
GMPT Bedford Foundry 105 GM Drive Bedford, IN 47421
Marion Metal Center 2400 West 2 Street Marion, IN 46952
Kansas, Kentucky and Louisiana
Each of these states has one General Motors plant.
Fairfax Assembly 3201 Fairfax Trafficway Fairfax, KS 66115
Bowling Green Assembly 600 Corvette Drive Bowling Green, KY 42102
Shreveport Operations 7600 General Motors Boulevard Shreveport, LA 71130
Maryland
The two GM plants in Maryland are the Baltimore Assembly, which closed in 2005, and the GMPR Baltimore Transmission.
Baltimore Assembly 2122 Broening Highway Baltimore, MD 21224
GMPR Baltimore Transmission 10301 Philadelphia Road White Marsh, MD 21162
Michigan
With its headquarters in Detroit, Michigan, this state has the most General Motors plants in the United States. As of 2010, Michigan has 27 plants in cities such as Detroit, Flint, Romulus, Ypsilanti, Pontiac and Lansing. A few plants in Michigan are:
Detroit Hamtramck Assembly 2500 East Grand Boulevard Detroit/Hamtramck, MI 48211
Flint Metal Center 2238 West Bristol Road Flint, MI 48553
GMPT Romulus Engineering Center 37350 Ecorse Road Romulus, MI 48174
Ohio
Ohio has six GM plants – in Defiance, Toledo, two in Lordstown, Mansfield, Moraine and Parma, making it the second state with the most plants.
GMPT Defiance Foundry 26427 State Route 281 Defiance, OH 43512
Lordstown Metal Center 2369 Ellsworth Bailey Road SW Warren/Lordstown, OH 44481
New York
New York had two General Motors plants, but the GMPT Massena Plant closed in 2007.
GMPT Tonawanda Engine 2995 River Road Tonawanda, NY 14207
Other General Motors Plants
There is only one General Motors plant found in the states of Missouri, Oklahoma, Tennessee, Texas, Wisconsin, Pennsylvania and Virginia.
Wentzville Assembly 1500 East Route A Wentzville, MO 63385
Oklahoma City Assembly 7447 S.E. 74th Street Oklahoma City, OK 73135
Spring Hill Manufacturing Operations Route 31 Spring Hill, TN 37174
Arlington Assembly 2525 East Abram Street Arlington, TX 76010
Janesville Assembly 1000 General Motors Drive Janesville, WI 53546
Pittsburgh 1451 Lebanon School Road West Mifflin/Pittsburgh, PA 15122
GMPT Fredericksburg 11032 Tidewater Trail Fredericksburg, VA 22408