Free Solar Panel Construction Plans
Free solar panel construction plans are available in a variety of places online. Some tutorials cover how a specific person built their own solar panels as well as step-by-step instructions that can help you build your own. The process is fairly straightforward, easy and inexpensive.
How To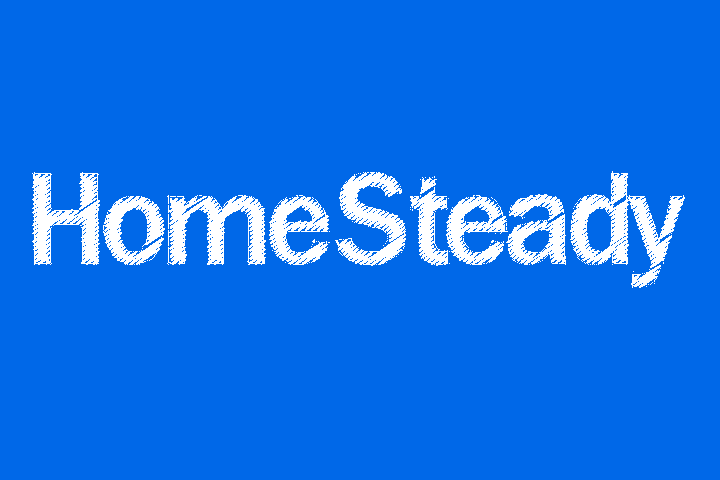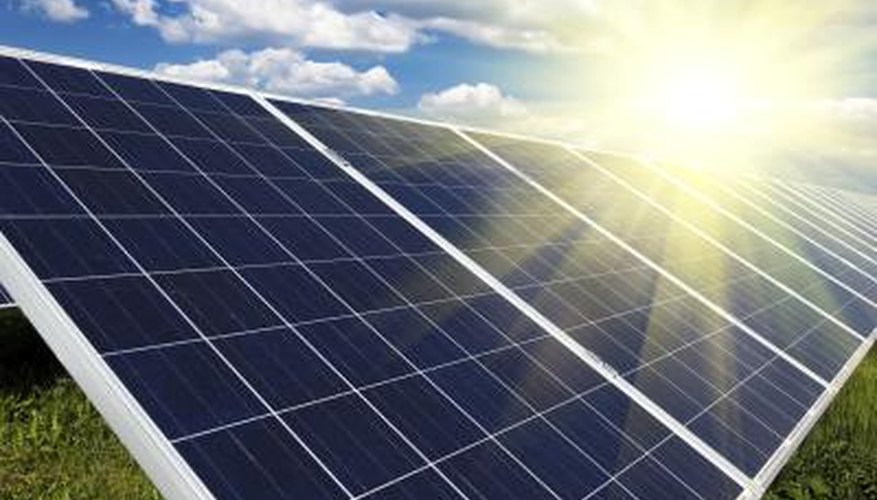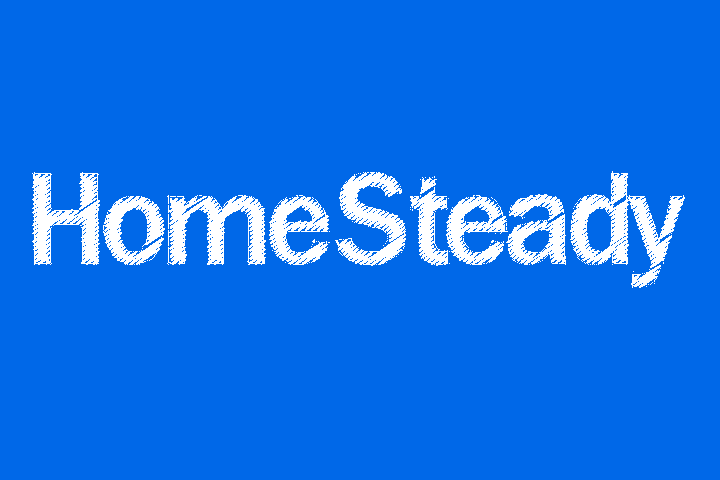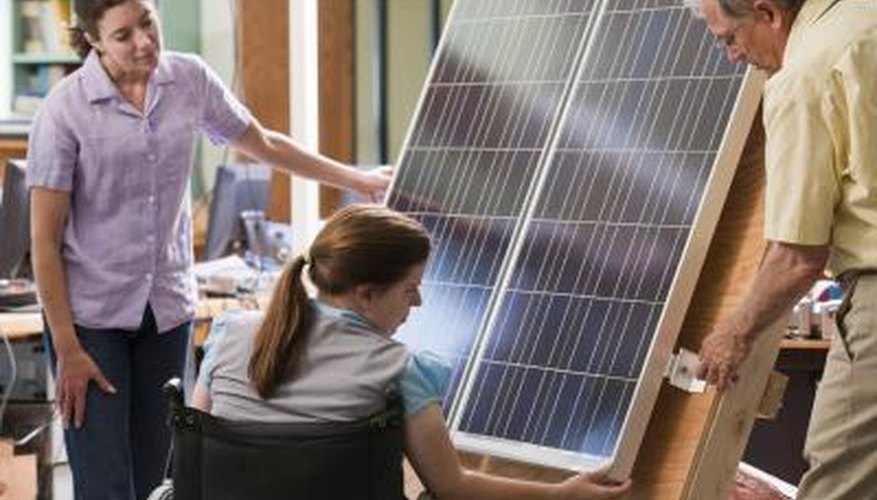 There are only a few basic items you need to construct your own solar panels. The most important pieces are the solar cells themselves because these are what allow you to generate electric power from the sun. Once you have those, you need a shallow frame to house the solar cells and some basic wiring.
Buying new solar cells isn't easy or cheap. They're expensive when brand new, and finding a source you can buy batches of cells from is difficult. The best way to acquire solar cells for your panels is to purchase slightly damaged cells from online sources such as suppliers on eBay.
Solar cells are thin and fragile, so when one is chipped, scratched or damaged in some way it's referred to as a factory reject. These cells still work as well as brand-new ones do, though, and they're most commonly used by people who want to build their own panels.
When you find a source to buy your solar cells from, purchase extras in case you damage any while you're building your panels. It also helps to purchase solar cells that have tabs attached to them, because this greatly reduces the amount of soldering work you'll need to do when constructing your solar panels.
After purchasing your solar cells, you'll need to build the solar panel frame. This is just a shallow wooden box. Often it made of plywood for the backing and standard 2-by-4 boards for the frame. You'll also need a piece of glass or plexiglass for the frame's cover. This will protect the inside solar cells from damage and inclement weather.
A piece of peg board is recommended as well, because it makes mounting the soldered solar cells into the frame quick and easy.
Once the sides are attached to the back of your solar panel frame, solder the cells themselves together using the attached tabs that came with them. Attach the soldered cells to the peg board, then sit that down into the wood frame and run your electrical wires. You'll need to have a positive and a negative wire running through the side of the frame so that they can be accessed and used once your frame is sealed.
Attach the glass cover securely and seal the entire solar panel frame from weather and moisture. Your solar panel is now constructed and can be sat out in the sun and attached to a battery for charging.