The Best Way to Wash Cedar Wood
Cedar wood is a beautiful and practical choice for decks, outdoor furniture or even siding for your home. It can either be stained for a glossy finish, or left untreated for a more rustic look. Fortunately, with the right products, cedar wood is very easy to clean and maintain.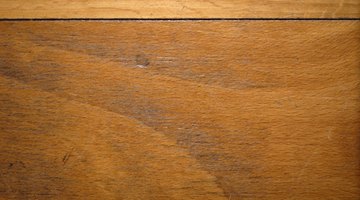 Washing Cedar Wood
For regular cleaning, all you need are a few basic cleaning supplies. You can use water mixed with a bit of mild detergent for a basic cleaner. If you need a stronger cleaner, you can dilute bleach with water for a cleaner that will accentuate the natural luster of the cedar. This is particularly effective in the removal of mildew. Wipe the wood gently, and avoid excessive scrubbing.
Products to Use With Caution
Paint strippers and products with oxalic acid are not appropriate for everyday use. However, they are very helpful for the removal of stains. Cedar wood contains tannin extracts that may cause dark stains on the surface of the wood. To remove these stains, look for an oxalic-acid based product. Paint strippers will remove latex stains, as well as any oil-based stains. After using either of these two products, be sure to rinse the wood thoroughly and let it air dry.
What to Avoid
Pressure washers should never be used to wash cedar wood. Since cedar is a soft wood, using a pressure washer could cause damage to the fibers, resulting in rough wood that is hard to finish or paint.
References
Writer Bio
Nicole Crawford is a NASM-certified personal trainer, doula and pre/post-natal fitness specialist. She is studying to be a nutrition coach and RYT 200 yoga teacher. Nicole contributes regularly at Breaking Muscle and has also written for "Paleo Magazine," The Bump and Fit Bottomed Mamas.
Photo Credits
Jupiterimages/liquidlibrary/Getty Images
Jupiterimages/liquidlibrary/Getty Images
More Articles