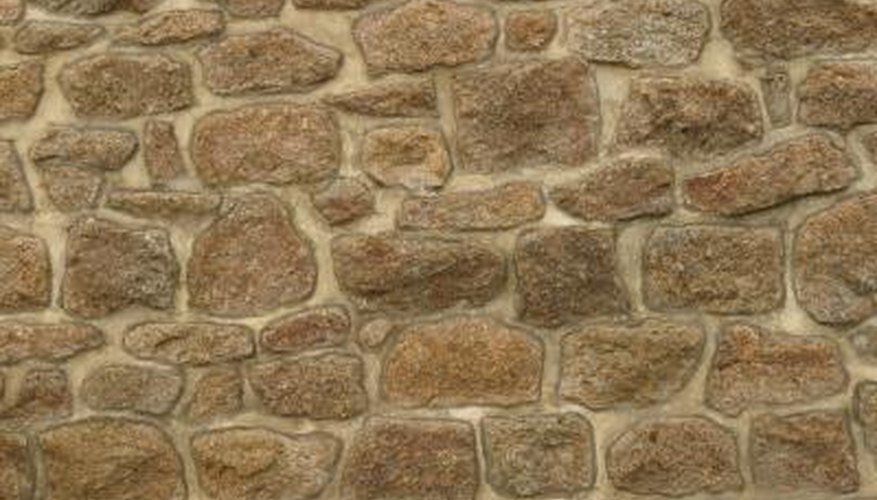 Plans for your house might include getting rid of an unsightly brick wall or creating a walkthrough in the middle of an existing brick wall. You can hire a contractor to take down the wall, or you can save some dollars and complete the project yourself.
Step 1
Lay tarp on the floor or ground around the brick wall. Tearing down a brick wall creates debris, and a tarp helps facilitate the cleanup process.
Step 2
Put on your safety equipment to protect your body from falling debris. Wear a safety mask, work gloves, hard hat and face mask.
Step 3
Use a sledgehammer against the brick to break the wall into large chunks. This heavy, large hammer is designed to break rocks and hard surfaces. Hold the sledgehammer handle with both hands, and bend your knees slightly to prevent injury. Bring the sledgehammer to shoulder-level, and then slam the brick several times.
Step 4
Work with a chisel and hammer to tear down remaining pieces of the brick wall. The sledgehammer will remove the majority of the brick. Position a chisel against the remaining brick along the edges or corner. Hold the chisel with one hand and use the other hand to hammer the chisel. This loosens and removes any remaining brick.
Things You Will Need

Tarp
Safety glasses
Gloves
Hard hat
Sledgehammer
Chisel
Hammer