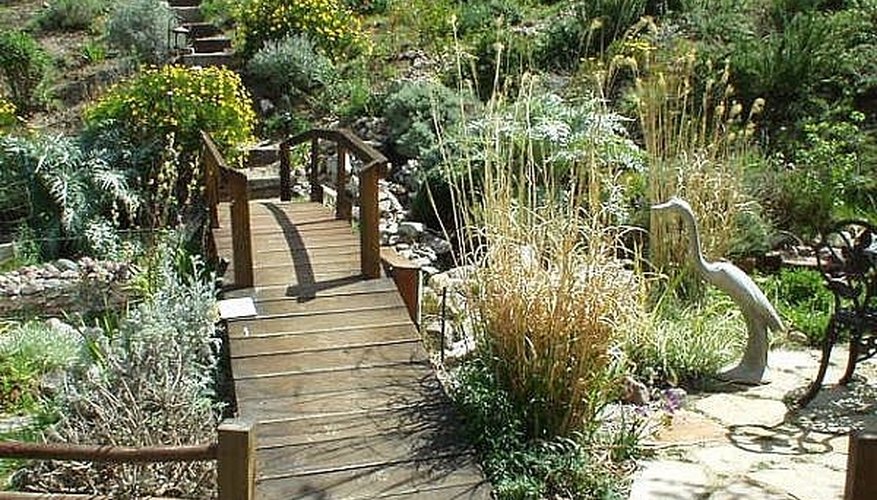 Structure, however is important. If your bridge will be operational, it must be built to support the weight for which it is intended.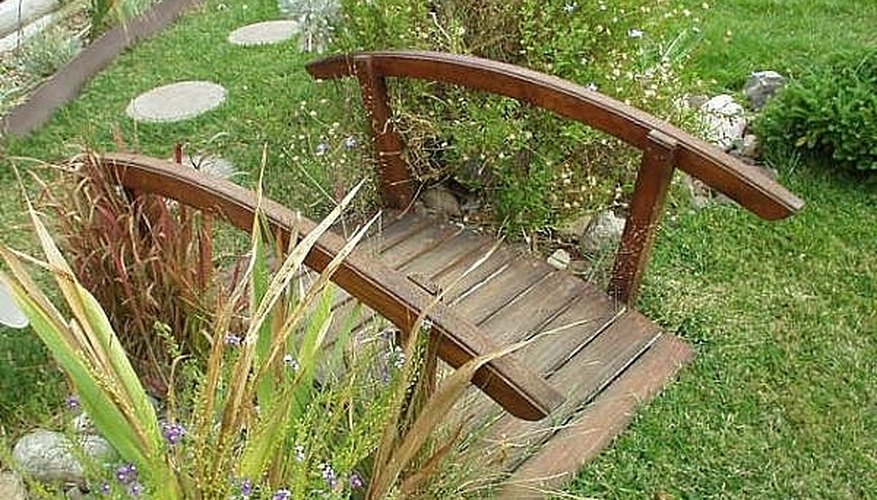 Whether it is small or large, your bridge must be strong.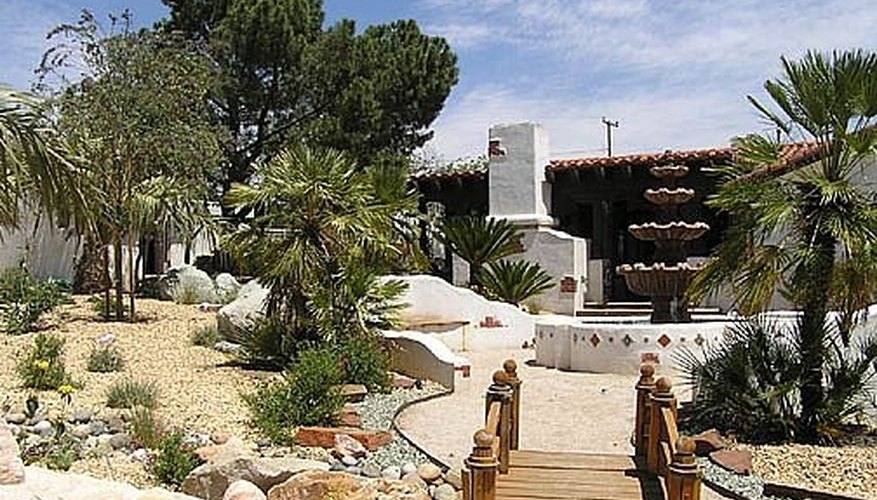 A bridge can lead from one part of the landscape to another. It can be a way to pass over natural gullies or constructed rivers.
You can buy bridges ready-made or to-be-assembled from garden centers, home stores, catalogs or over the internet. Make sure these bridges are properly seated into the ground when you install them. Here is a basic design.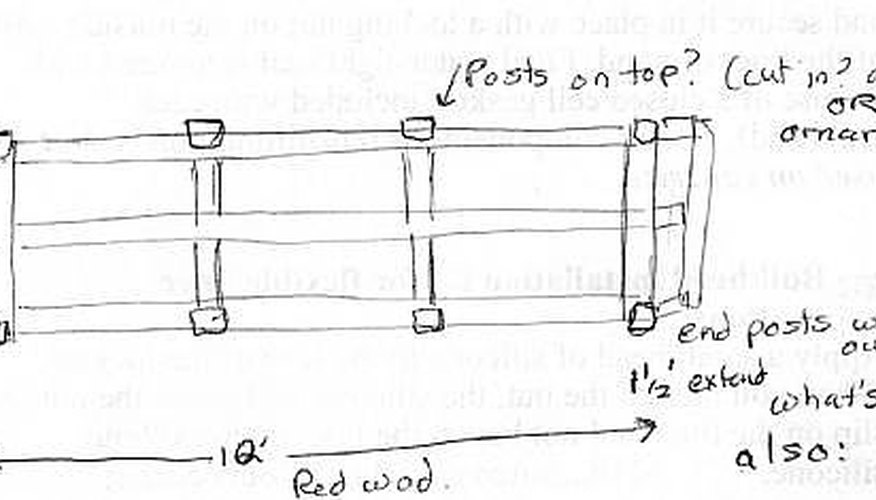 If you want to build your own, here is a basic design sketch of mine I have been able to expand on for a number of styles. The sketches are a bit rough as they were done quickly on-site for a job, but they will give you the basic concepts. I always advise drawing out plans, even if just rough sketches, for any project. It cuts down on construction time and mistakes.
Side view of basic structure.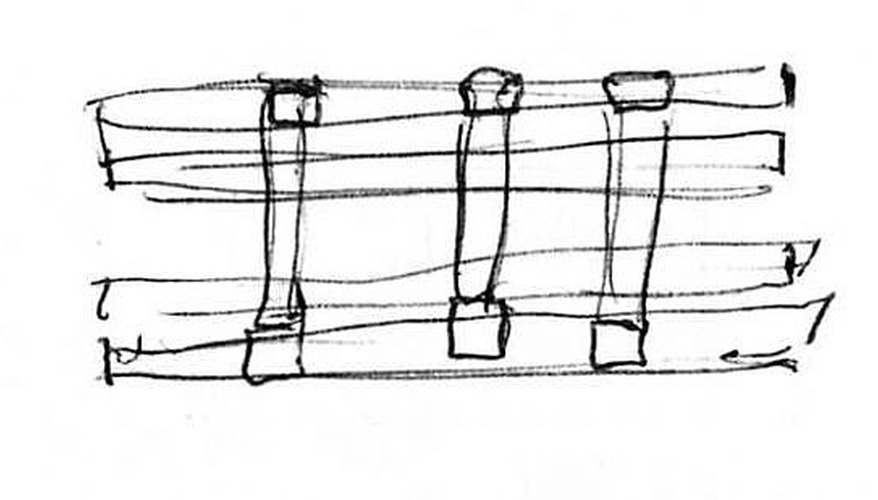 When I build a bridge of wood I use redwood or cedar. I don't use much green wood because it shouldn't be used around ponds or edibles. I also oil or, if it's going to be painted, base coat each piece of wood before assembling, as this will protect areas I can't reach with a brush when the bridge is assembled. Bolting and screwing wood will make a much sounder structure than nailing. And it has the advantage that you can replace pieces much more easily if necessary in the future.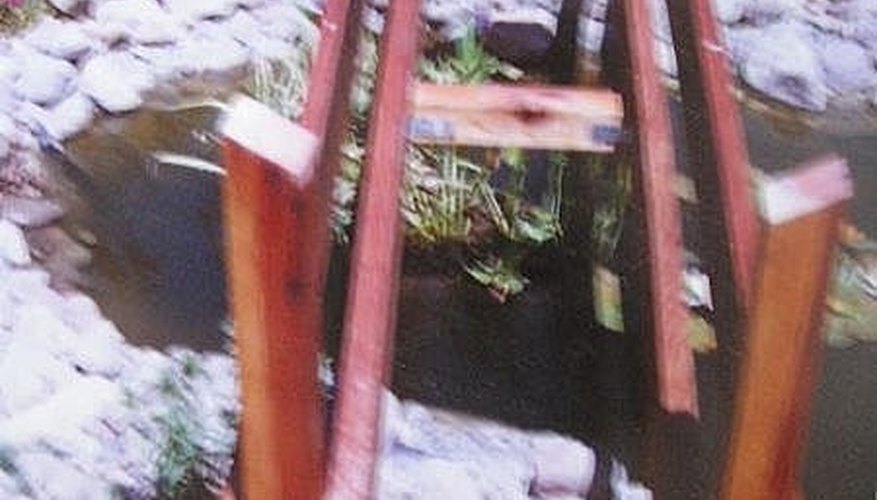 This is the above sketch being built.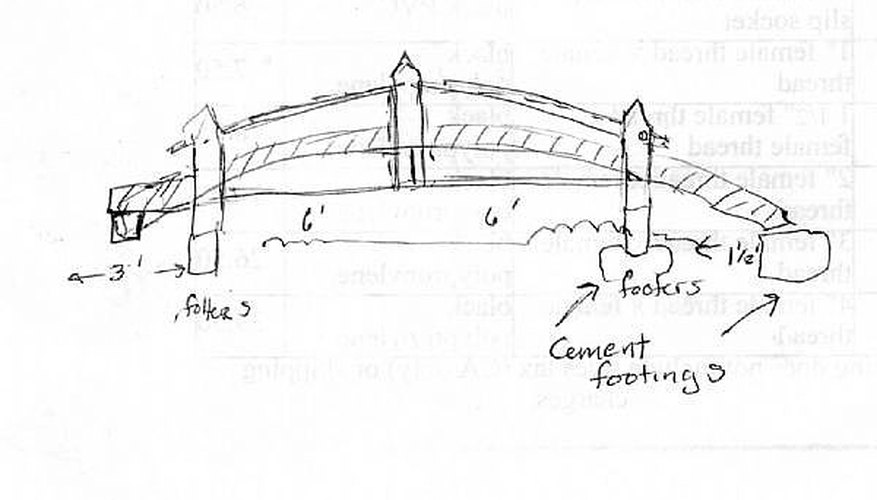 Here is a sketch of a side bridge view.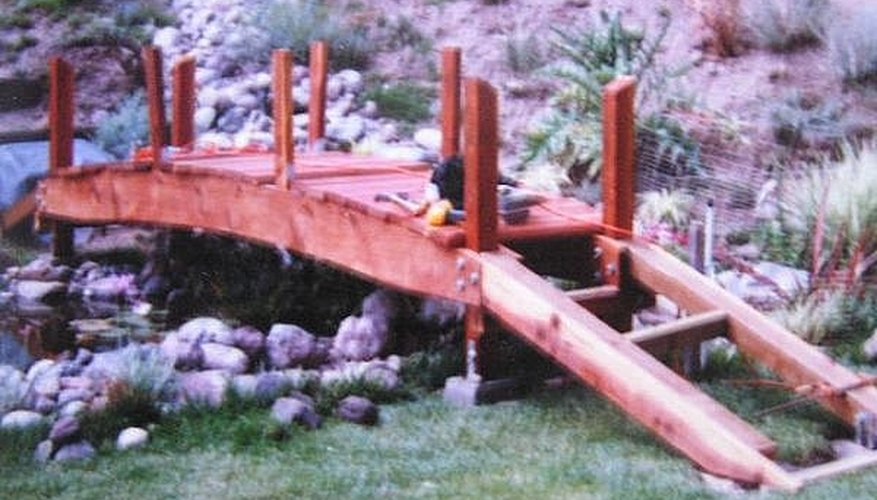 This is a side view of planking being added.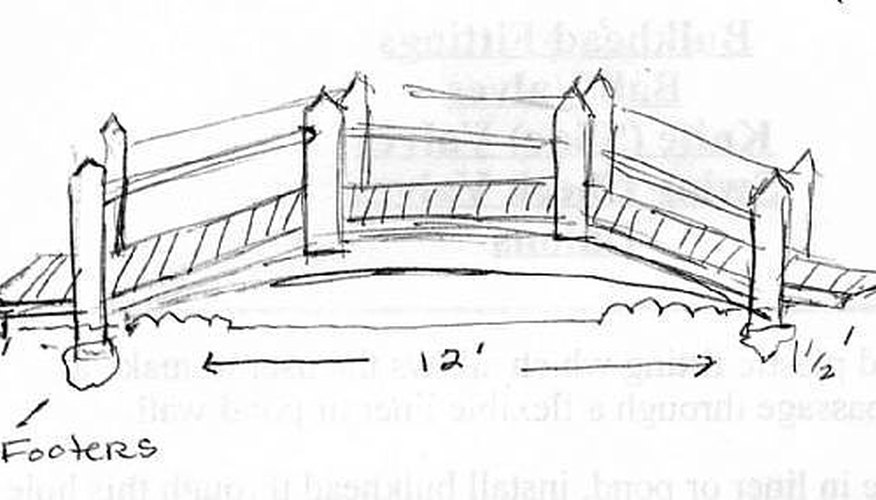 Here's a drawing with simple posts. Make sure the supporting posts have strong cement footings. This bridge needed a 12' unsupported span underneath for the pond area.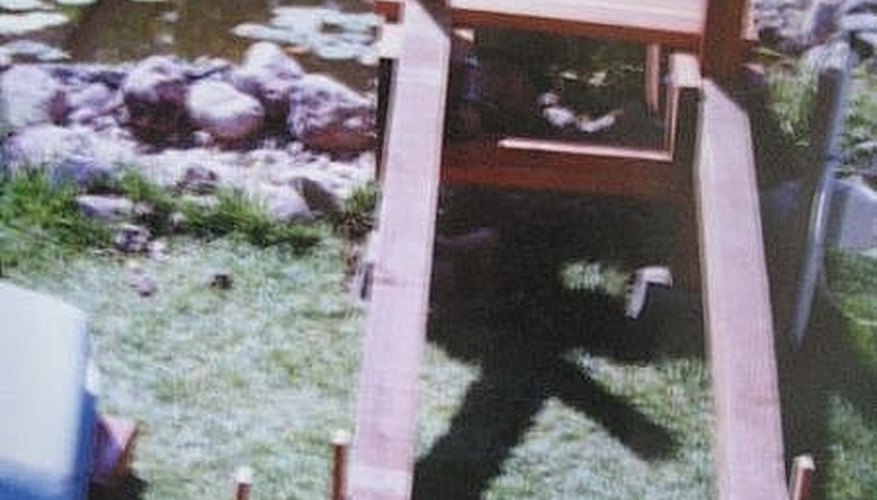 ...Another view of the base structure with planks being added.
Post attachment (simple hole and peg concept). There are many possible alternatives.
Where the end of the bridge meets the ground and the poured footing, the wood should not touch the earth. In fact, wood should never be in direct contact with the earth to avoid rot and infestations.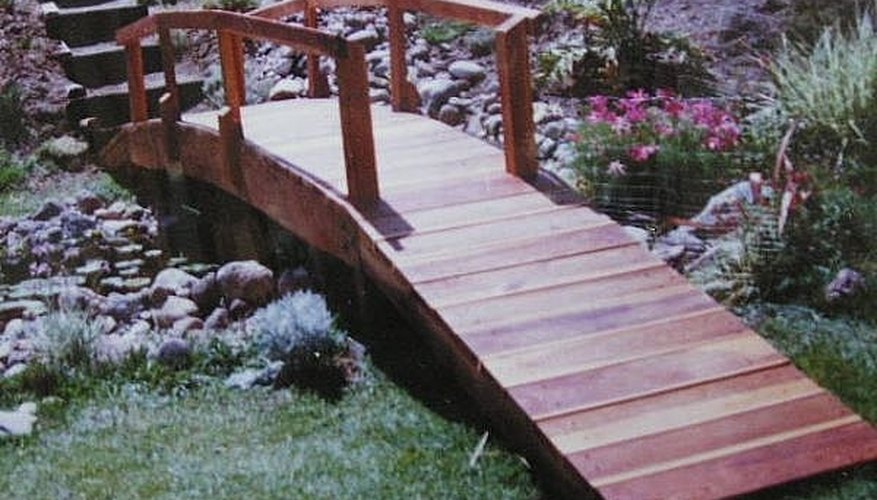 By adding carved railings your can give your bridge any look you want. You can also attach hanging art to decorate it. If you have high posts at the ends you can top them with (solar?) lights or plant vines to climb up the posts. Add an Asian flavor by painting your bridge a lucky red. Keep it simple and polished and it will look contemporary. Construct your railings of cut tree branches to create a rustic feel. Or fabricate your railings of wrought iron to create a romantic style. You might prefer to paint it in Southwestern desert garden colors. Again, use your imagination to make your bridge the star of your landscape. Even a small ornamental bridge can be eye-catching. Just make sure you build your bridge solidly and treat the materials regularly so it doesn't rot, rust or otherwise breakdown over time.