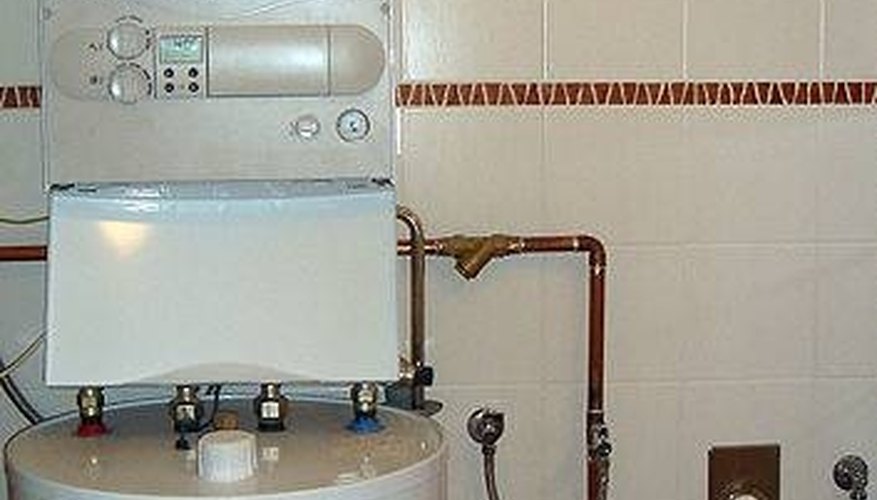 The delay in the arrival of the hot water is due to the distance it must travel from the hot water heater. To minimize this delay, we can use a hot water recirculating pump. By installing one of these units, your family can enjoy instant hot water in the shower, the bathtub, and from any sinks along the plumbing run. In addition, these pumps are known to be energy efficient because of the way they minimize waste of water, and the energy used to heat it. Installing a hot water recirculating pump is surprisingly easy, and can be completed by the average homeowner in just a few hours.
Locate the plumbing fixture that is farthest from your hot water heater. This could be a sink, toilet, or shower. Installing the pump at this fixture will minimize energy waste.
Turn off both the main water supply valves and the hot and cold water valves at the fixture you have selected for installation.
Connect the recirculating pump to the fixture using the stainless steel tubing or copper piping that comes supplied with the pump you chose. The lines will be connected the the hot water supply line via a simple washer connection that can be screwed in place and tightened with a wrench.
Choose a location for the control box. It's best to place this close to the unit for ease of operation. Most recirculating pumps will come with a control box that can be set on a timer. Set the unit to operate only during waking hours to reduce energy costs while still maintaining instant hot water transfer.
Turn on the water supply at the fixture, as well as the home's main water supply. Test the unit to ensure it is operating as intended.
Things You Will Need

Wrench
Hot water recirculating pump
Control box
Related piping or tubing (typically included with unit)
Tip
Hot water recirculating pumps are much more effective and easier to install than similar options, such as creating a loop out of copper piping. Unless you are a plumbing expert, choose a DIY pump over alternative methods of instant hot water delivery.