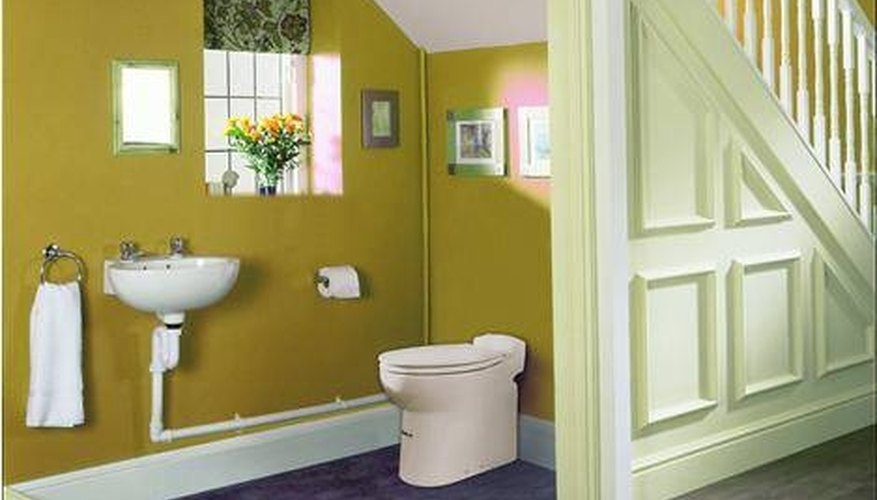 With all the extra benefits of such a space, one downside is that basement bathrooms require a special type of below-grade toilet. Two options are upflushing and composting toilets. Upflushing toilets are electrically enabled to take the waste, break it down and then pump it through an exiting system to the main waste system. Composting toilets are self contained, with a container that breaks down the waste and collects it to a compost container that has to be emptied about once a year. We will focus on how to install an upflushing toilet, which is the most commonly used.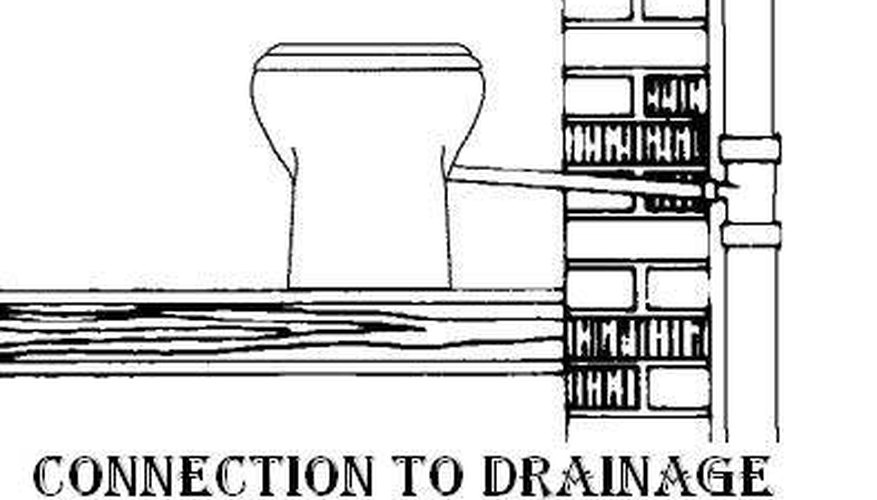 Locate the main sanitary drainage pipe. Upflushing toilets can pump waste up to nine feet above them, so the toilet will need to be located within the nine feet of the main drainage pipe.
Using a proper TY connector, connect it to the main drainage pipe according to your local code restrictions. Do not use flexible piping. Use either 1-inch copper or 1-inch solvent-weld plastic piping to extend from the TY connector to the location of the toilet. Use only horizontal with a slight gravity grade or vertical positioning only. Do not make any diagonal lines.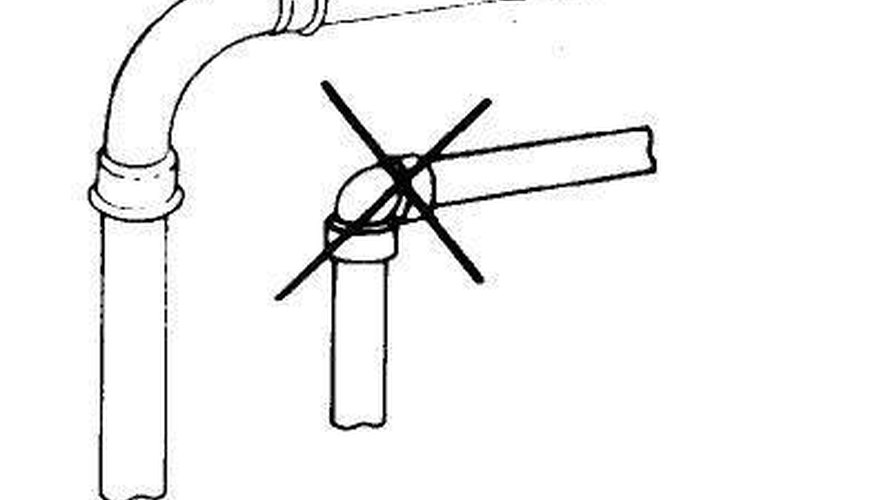 Connect the discharge pipe to the toilet. The toilet will come with a rubber tube extending from it. Join this with the flapper-style check valve. The open part of the check valve needs to be facing the direction the piping will run, either left or right from the toilet. This discharge pipe will run 12 inches horizontally before going into a turn.
Place the discharge elbow over the flapper check valve and tighten with gear clamp.
Place two 45-degree elbows together so it is not a hard bend. Then run remaining piping to the connection made at the main discharge pipe.
Connect the toilet to a ½-inch water supply with copper tubing.
Draw with a pencil where the toilet will be mounted. Mark with the pencil the holes in the basin.
Remove the unit. Measure the intersection of the mounting hole 3/8-inch inward.
Drill holes two inches deep either in the concrete or wood floor, depending on the area the toilet is being set.
Replace the toilet. Connect all pipes back to the toilet. Screw the toilet to the floor, using the holes you drilled. Do not over-tighten or the porcelain base may crack.
Open the stop valve completely.
Plug the toilet in with the provided electrical cord into a 120V, 60 Hz, 15 amp receptacle.
Press the air button and allow the toilet to go through its cycle, then repeat.
Things You Will Need

Toilet kit
Piping
Drill
Screws
Measuring tape
Tip
Read all directions from the manufacturer before installing.