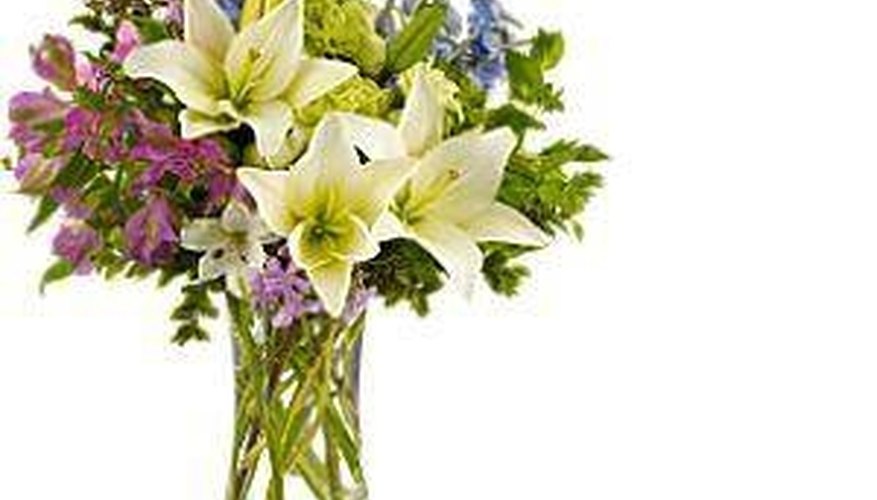 You might see Calla lilies at weddings and funerals and great heaps of stargazers at banquets but you seldom think of using lilies as cut flowers for the everyday table. If, however, you're lucky enough to have a sunny, well-drained spot in the garden for a few dozen bulbs, you can have plenty of colorful lilies to use all summer long for bouquets and table centerpieces.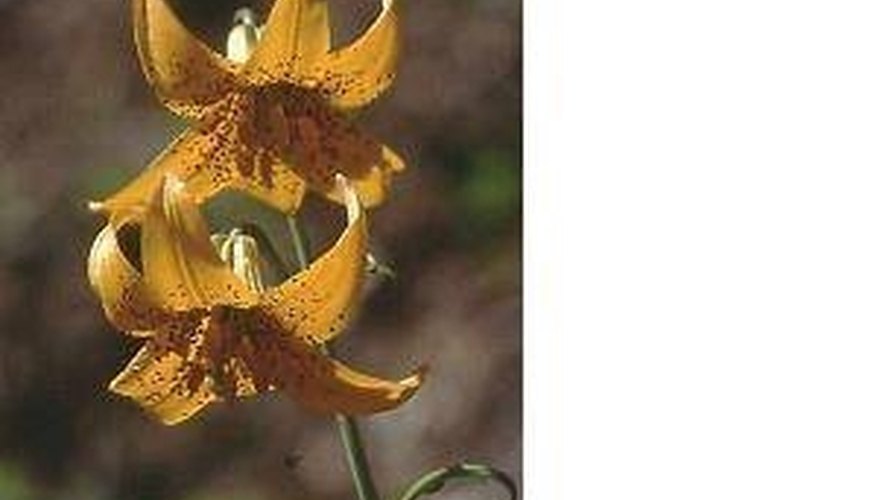 Plant lilies. True lilies (Lilium) grow from bulbs that will produce more and more flowers each year. Dozens of types of true lilies are hardy and reproduce readily from seed and bulb scales. Daylilies (hemerocallis) are practically weeds, doubling in size---and blooms---every year or so. Calla lilies (Zantedeschia ) and African lilies (Agapanthus africanus) are tender bulbs that must be brought in for the winter where the temperature drops below 10 below zero. Most lilies love sun and all will thrive in well-drained garden soil. Plant different varieties with different bloom times and you'll have a "succession of bloom" in the garden and flowers for your table all summer long.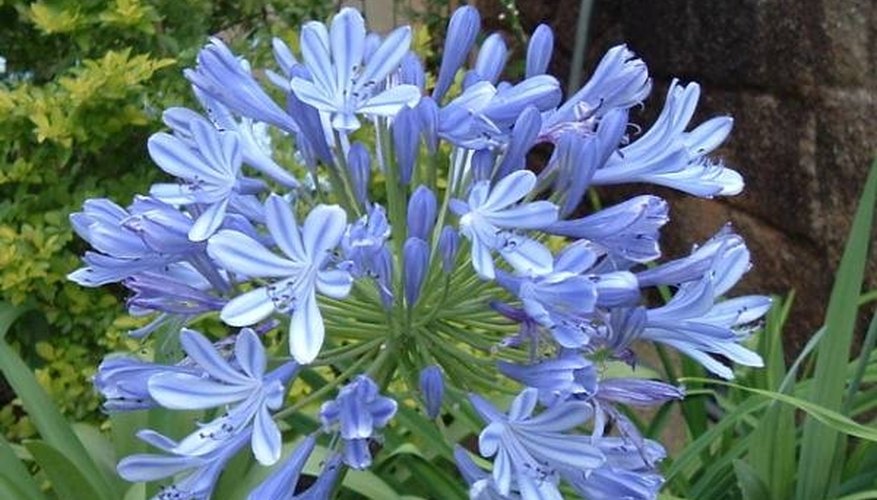 Cut lilies in the morning the day after the first bloom has begun to fade. Cut stems twice as tall as your flower vase but be sure to leave at least 18 inches or more so the bulb can collect nourishment for next year's bloom. Use sharp garden shears or knife; lily stalks are brittle and you must avoid crushing the capillaries (little channels that carry food and water up to the blooms). Plunge the stalks into a plastic bucket of warm water and cut the stems underwater at a 45 degree angle to prepare them for arranging.
Start from the outside of the arrangement and work your way in, even with tall arrangements of one type of flower. If you need something to hold the bottoms of the stems, use florist's wire, marbles or clean sand. Strip leaves from the stem up to the water line---they'll mold and smell bad if they sit in water. Remove the powdery pollen from the stamen by pulling it off with your fingers so that it doesn't drop on the flesh of the bloom as it ages. Do this with each bloom as it opens. Add foliage to single-variety arrangements if necessary but always let the lilies stand above any "filler."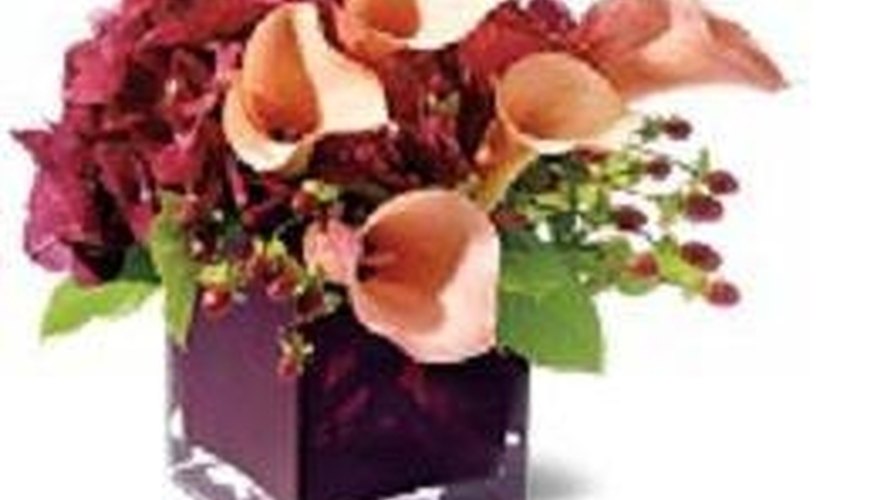 If you're creating an arrangement with more than just lilies, let them be the "stars." Mass them together or establish the "line" of the arrangement and use "fill" that contrasts in color and size with your lilies. Balance white Asiatic lilies with flaming red Bee Balm and dark blue salvia for a Fourth of July table or surround golden Tiger lilies with russet chrysanthemums and lime-green Bells of Ireland. If the foliage crowds out the blooms, strip off more as you work into the center of the arrangement. Always be careful to avoid crushing or overcrowding the lily stems.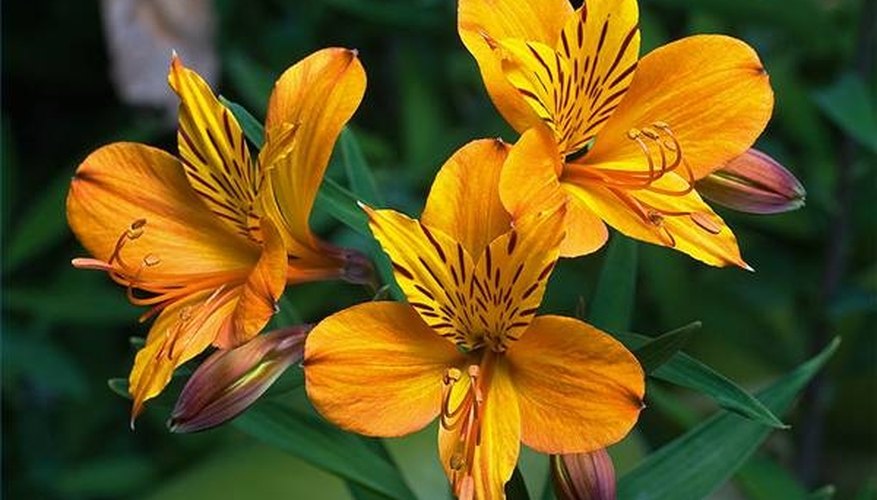 Lilies are versatile, long-lived cut flowers. They are magnificent by themselves and star in formal arrangements. Some, like the orchid look-alike Peruvian lily, last for weeks when treated right. Be sure to change their water every few days, running tepid water into the vase instead of dumping everything out. Clip off dying blooms as they fade to make room for new ones. With the right treatment and care, your arrangement should last for at least a week.
Things You Will Need

Lilies, filler flowers and foliage Plastic buckets Vase or container Sharp knife and scissors Soft or bottled water Florist's flower preservative Dishwashing soap Bottled bleach
Tip
Pair lilies with other dramatic flowers like Italian sunflowers, gerbera daisies, unexpected Bells of Ireland or Eucalyptus or deep-hued fillers like freesia, bellflowers or asters. Hard water contains minerals that clog the capillaries in flower stems. If you don't have soft water, use "drinking" or "nursery" water, sold at groceries. Use warm water (not hot) when you put lilies in their vase and replace with tepid (not cold) water to keep them blooming for a week or more.