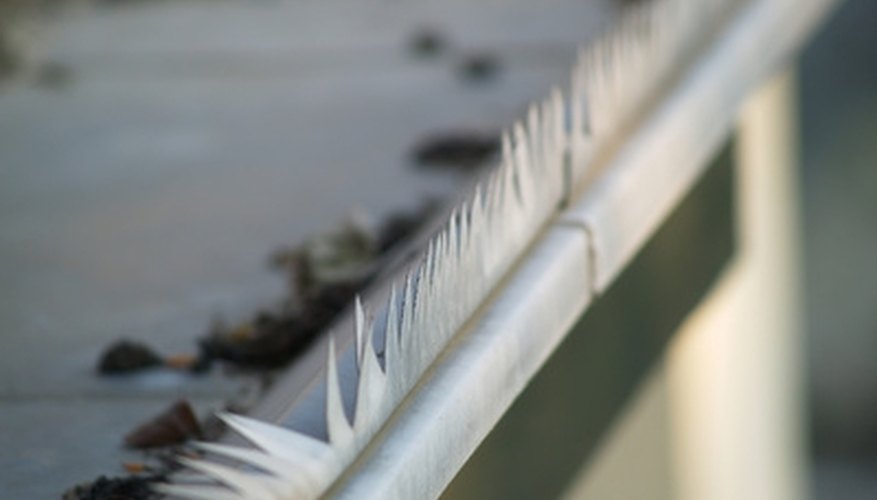 Gutters tend to get clogged with debris such as leaves and branches. Cleaning gutters does not have to be a difficult job. You can use a hose attachment to clean out your gutters and avoid costly damage that a clogged gutter will cause. To use a hose attachment, you don't need to be an expert. You just need to follow basic instructions to get your gutters clean.
Purchase a spray wand hose attachment. The wand will allow you to clean your gutters from the ground due to its length and curved end. If you can not find a spray wand at your local home improvement store, they are available for purchase online.
Attach the spray wand to the hose by screwing it onto the hose end. Turn off the hose before you attach it and turn the hose back on after it is attached.
Lift the wand and place the angled end over the edge of the gutter.
Move the spray wand back and forth with a sweeping motion. This will move debris such as leaves down the gutter and onto the ground.
Remove the spray wand from the gutter when no more debris is coming out of the gutter.
Detach the spray wand and clean any dirt off of it with a hose. Turn off the hose first before removing it or you may get sprayed by water.
Things You Will Need

Spray wand
Hose
Stepladder
Tip
If the spray wand will not reach the gutter, you will need to use a stepladder.