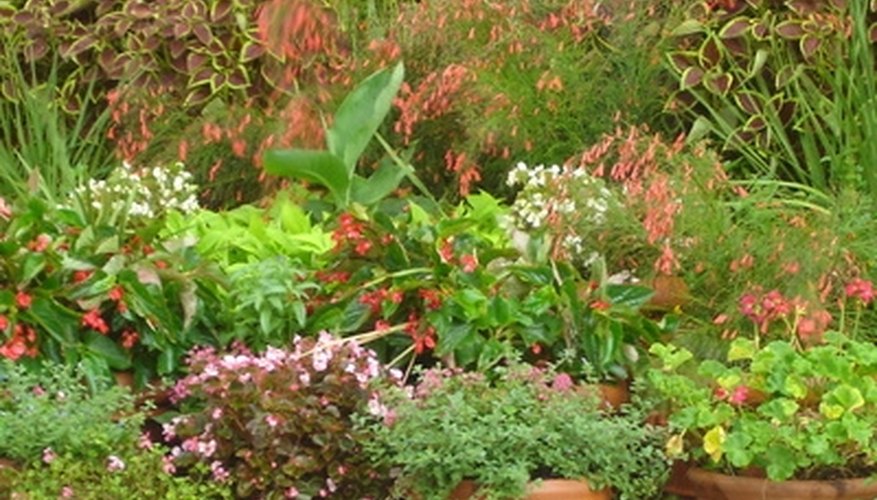 A grow room for your plants and seedlings makes a wonderful plus for growing healthy plants, especially if you live in zones of extreme cold or in areas having desert-like conditions. Convert a basement space, attic, storage shed, garage or any room in your home, into a grow room. Gather up a few tools and get a jump-start on each of the four seasons. Your grow room will give your plants and seedlings optimal growing conditions for maturing into healthy specimens.
Install moisture-proof flooring in your grow room; vinyl tile squares with sticky backs work well. Paint the walls and ceiling with white, moisture-proof paint.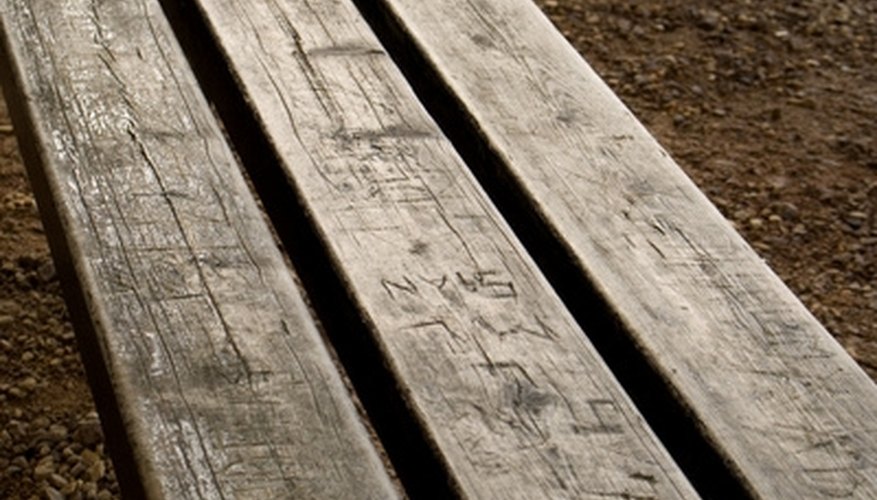 Furnish your grow room with rust-proof racks or tables sturdy enough for bearing the weight of potted plants. Wooden picnic tables can hold flower pots, but use a tape measure and make sure the height of the ceiling will accommodate tall plants. A wall locker or storage cabinet works well for organizing horticultural supplies.
Devise a method of providing optimal temperature for your plant needs. Space heaters with ceramic heating elements provide thermostatically controlled heat.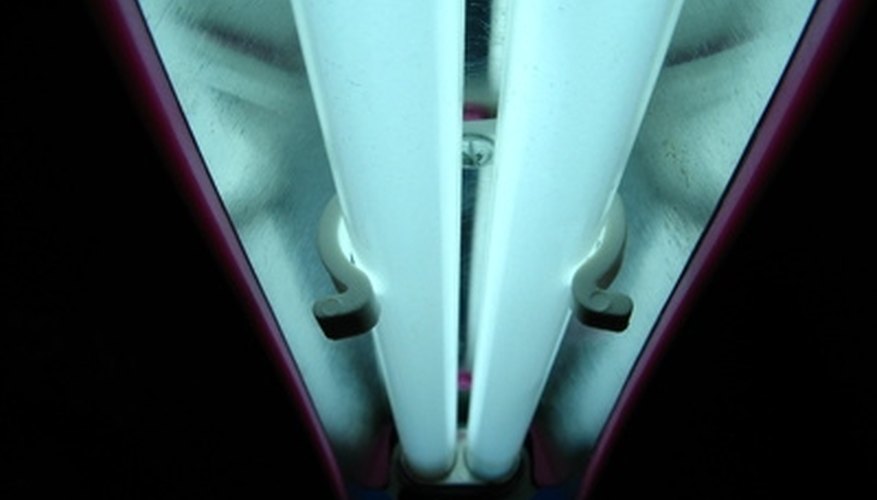 Ensure that windows allow plenty of sunshine to fill the room and on cloudy days use special lights, called "grow lights" for your plants. The number of grow lights you'll need depends upon the number of plants you have. An average ratio calls for ten plants to one grow light.
Provide a method of changing the air in your grow room; accomplish this with a simple window-type air conditioning unit. Supply your plants with added moisture using a room humidifier for each 130 square feet of space; check that it has a working thermostat.
Things You Will Need

Vinyl tile squares
Moisture-proof paint
Sturdy table
Tape measure
Wall locker
Space heater
Grow lights
Air conditioner
Room humidifier
Tips
Vinyl tile squares, moisture-proof paint, sturdy table, tape measure, space heater, air conditioner and room humidifier, all can be found at a home improvement center.

Purchase a wall locker or storage chest from a thrift shop or salvage yard.

Visit a nursery supply store to make grow light purchases.