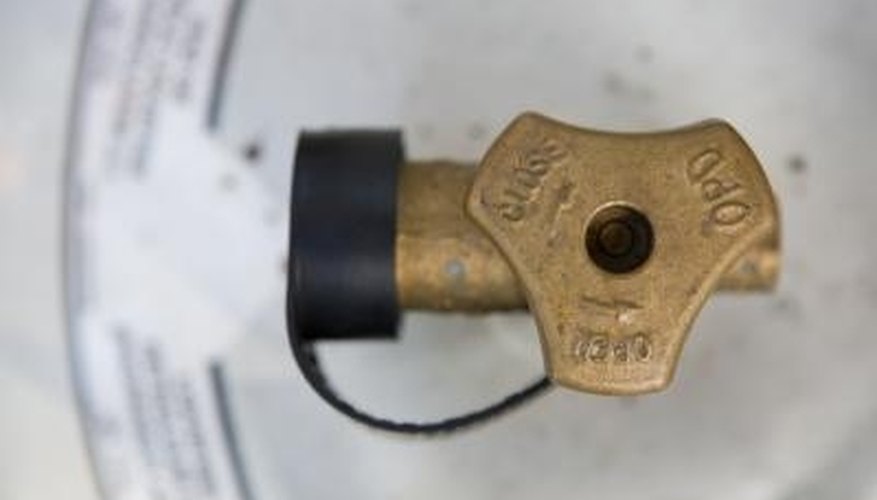 With an older propane tank, however, you will need to take a bit more care. Propane tanks can last for many years, but older tanks may have rust and other damage that make them unsafe to use. In addition, an old tank may lack a necessary safety valve, which needs to be installed before you can refill it.
Inspect your old propane tank for damage. Look for any rust, dents or other signs of wear on the body. Inspect at the valve for gaps, dents or other signs that it may be damaged. If your propane tank appears to be seriously damaged, recycle it instead of reusing it. A damaged propane tank may leak, exposing you to fumes and creating a risk of fire or explosion.
Ask the employee at your local propane supplier to install an overflow prevention device, or OPD, if your tank was manufactured in 1998 or earlier. The OPD is a safety valve installed on propane tanks manufactured on Sept. 30, 1998, or later. Older propane tanks should be retro-fitted with one to to comply with safety regulations. If you aren't sure exactly when your tank was manufactured, ask the retailer to inspect the valve. If your tank has some minor damage, request that he inspect it and test for leaks, as well.
Have the attendant refill the tank. Secure it in your car in a position where it won't roll around and where nothing will disturb or jostle the nozzle. Open the windows of your car for ventilation, drive home immediately and unload the propane tank.
Things You Will Need

Propane tank
Overflow prevention device