How to Take Care of Cabinets With Vinyl
Homeowners use cabinets as storage space and decoration in kitchens, bathrooms, laundry rooms and other rooms that have a need for storage. Some cabinet manufacturers make cabinets out of medium-density fiberboard and then apply a thin vinyl covering over the surface. The manufacturers print a wood grain, solid color or a design onto the vinyl to mimic finishes that are more expensive or difficult to apply to wood cabinets. Adhesives bond the vinyl to the cabinet surface. Vinyl-covered cabinets require proper care and cleaning to keep them looking well-kept.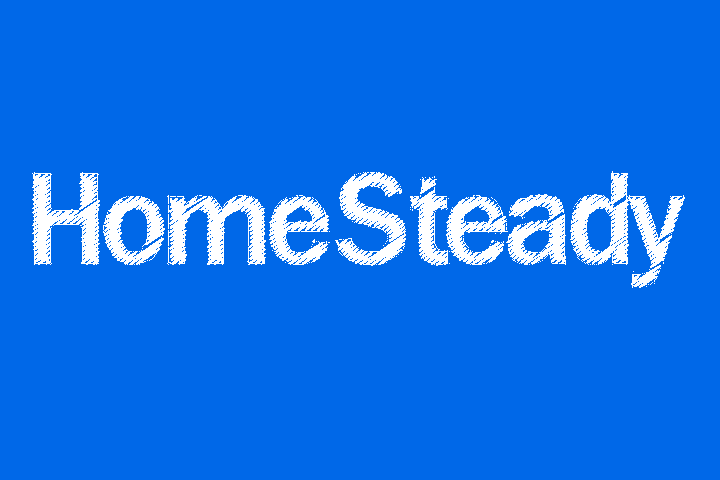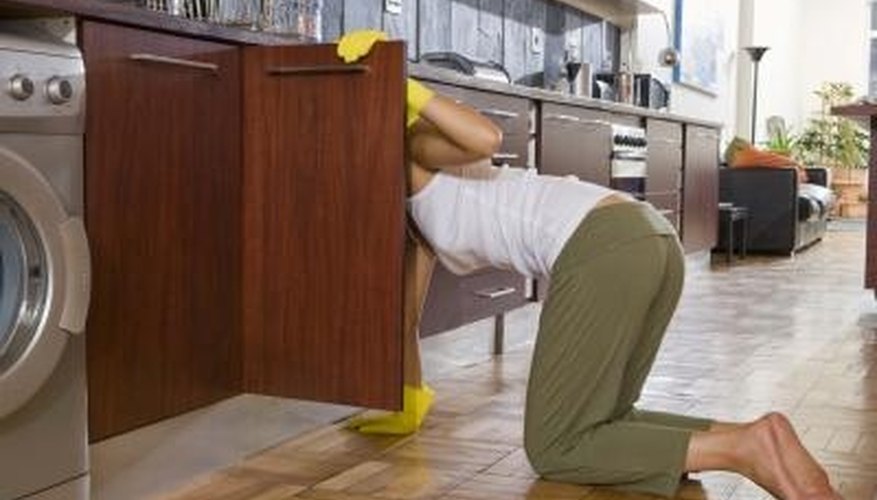 Wipe the outside of the cabinet including doors, top and sides with a soft cloth daily to remove dust. You can also use a duster or vacuum upholstery attachment to remove dust from the cabinets.

Pour 1/2 gallon of water into a bucket. Add 1 tsp. of mild dish soap. Stir the ingredients to mix. Submerge a microfiber cloth in the soap and water; wring out as much water as possible from the microfiber cloth so it is just damp. Wipe all vinyl-coated cabinet surfaces with the damp microfiber cloth. Dry the cabinet surfaces immediately with a dry, soft cloth. Water can cause the vinyl coating to lift and bubble, which will ruin the cabinet.

Remove stains from a vinyl-coated cabinet with a melamine-foam sponge. Wet the melamine-sponge and squeeze the water out so the sponge is slightly damp. Rub the stains gently until they are no longer visible. Immediately dry the surface with a soft, dry cloth.

Apply a specialized colored marker over light surface scratches to conceal them. Repair markers are typically available as part of a repair kit. Vinyl coated cabinet manufacturers make and sell the kits that contain colors that will exactly match your cabinet. Generally, there are no repairs for deep scratches.

Spread vinyl adhesive under lifted vinyl to secure the vinyl onto the cabinet. Begin applying adhesive to the point at which the vinyl remains adhered to the surface with an artist's paintbrush. Work your way toward the edge of the cabinet. Press the vinyl covering in place and smooth with a rubber spatula. Wipe extra adhesive from the surface with a damp rag and then dry immediately.
Things You Will Need
Cloth
Bucket
Dish soap
Microfiber cloth
Melamine-foam sponge
Repair kit
Vinyl adhesive
Artist's paintbrush
Rubber spatula
Tip
Avoid steam from coffee pots, tea kettles or steam irons near vinyl-coated cabinets.
Warning
Do not allow the vinyl-coated cabinets to remain wet. The moisture can permanently damage the cabinets.