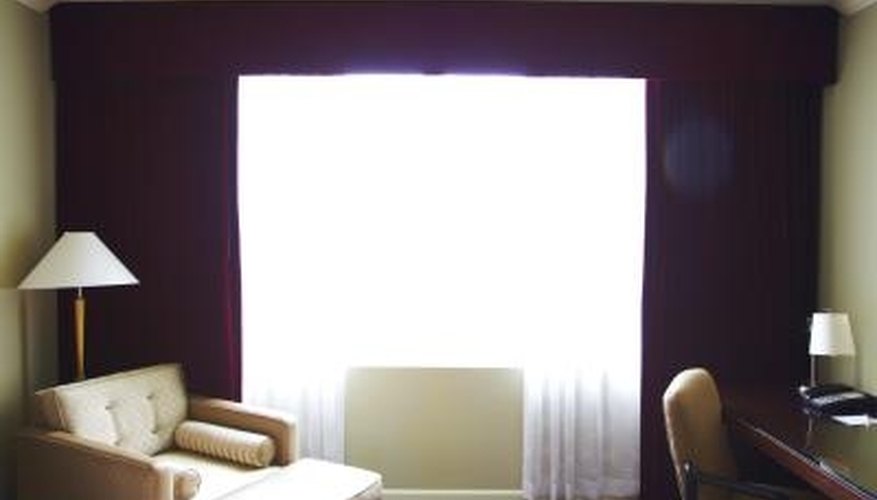 Warm air is lighter than cold air, meaning it rises while cold air falls to the lower levels of the house. This poses a problem for homeowners, particularly in older homes that are not as well insulated. Most bedrooms are located on the second floor of homes. Sleeping can be difficult in warmer rooms. There are a few tricks to help keep the upstairs cooler in the warm summer months.
Locate all of the register vents in the downstairs rooms. Pull down on the knob on the side of the registers to partially close at least half of the vents on the first floor. This will direct airflow upstairs where the vents are open.
Check all of the upstairs vents and open them, if necessary. Push upward on the knob located on the side of the register. Verify that air is circulating through all of the vents.
Turn on the fan switch on the thermostat so it runs constantly. This creates constant air movement and a drafty feeling that will help cool the upstairs.
Climb into the attic and verify that there is insulation. Add insulation into the wall cavities to help insulate the upstairs, if necessary. Install the insulation directly between the studs in the wall and the joists in the floor.
Inspect all the upstairs windows. Locate any gaps or cracks between the window and the frame. Put a tube of silicone sealant in a caulk gun. Pull the trigger and run a bead of sealant around the window along the cracks to help seal the window from the outside elements. Repeat the process for any other doors and windows in the upstairs portion of the house.
Things You Will Need

Insulation
Silicone sealant
Caulk gun