---
Patio heaters keep people warm while sitting outside in chilly weather. There are a couple of different styles to choose from: lamp-type heaters, which look like street lamps, and rectangular heaters that look like wall heaters but are typically mounted on the ceiling of an enclosed patio.

Either way, both models function in the same way. Some patios are not enclosed, and the people who have these types of patios tend to use the lamppost types of heaters because they are freestanding.

Those with enclosed patios can mount the other type of heater on the ceiling or on a wall.
---
How Does It Work?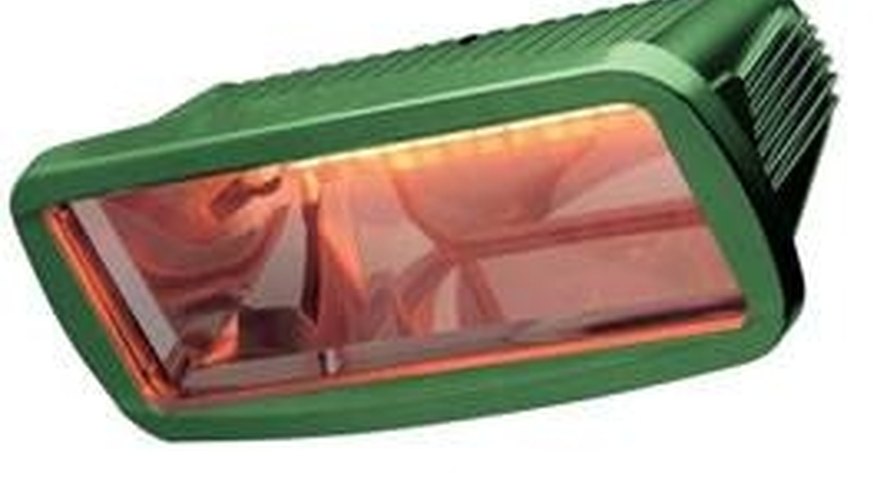 Patio heaters use either natural gas or propane to heat, although there are some electric versions on the market, as well. When turned on, it feels as if the sun is shining on you because the heaters provide a tremendous amount of warmth.

Some heaters come in 4,000-watt models, while others with a dual element come in 8,000-watt models. Patio heaters come in different colors or a stainless steel variety.

There are also patio fireplaces on the market that run on propane, natural gas or electricity. They offer a warming, cozy atmosphere because they appear to have a real wood fire burning in them, even though they aren't designed to burn wood.

In addition, tabletop versions of the lamppost-type patio heaters are also available. These provide a more direct source of warmth than the larger versions.


---
Components
The lamppost models run off propane cylinders, just like propane grills do. A gas line runs into the burner assembly of the heater.

In addition, a hose and regulator are connected to the gas line, and the regulator is connected to the propane cylinder. The gas line, which also has a flare fitting, is then connected to the post.

The burner assembly is also attached to the post, and topped with a dome emitter at the very top of the lamp. The hose and regulator assembly are connected to the flare fitting on the gas line, and the regulator is attached to the propane cylinder.

The propane cylinder is placed in the base of the lamp. The lamp also features a switch that can regulate the temperature of the lamp and turn it off and on.

The propane travels from the tank up the hose, through the gas line and the regulator, all the way to the burner and to the top of the post, where the dome emitter is located. Once there, the propane burns, creating warmth, which the emitter puts out.