Advantages & Disadvantages of Corrugated Iron Roofing
If you need to replace the roof on your home or business, you have a number of choices at your disposal. Over the past several years, many homeowners have begun to look at corrugated iron roofing as an alternative to shingles and other traditional roofing materials. As with any home improvement product, these roofs have both their benefits and their drawbacks.
Durability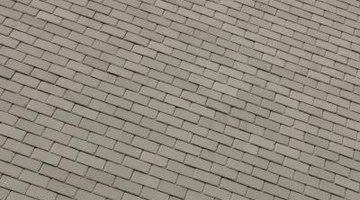 Putting a new roof on a home is a large --- and expensive --- undertaking. With so much money at stake, it is important for you to seek out a roofing material that will last for many decades. Corrugated iron roofing is one of the most durable roofing materials on the market, with an expected average life expectancy of 50 years. That 50-year lifespan could mean that you never have to replace or repair the roof again.
Weather Resistance
Weather resistance is one of the chief benefits of corrugated iron roofing. This type of roofing material is able to withstand many weather conditions that would damage, or even destroy, a traditional shingled roof. That makes a corrugated metal roof a good choice for hurricane-prone areas. Corrugated iron roofs are able to withstand extreme weather conditions, including high winds, torrential rain and even heavy hailstorms. These roofs also stand up very well to heat, and corrugated iron is among the most fire-resistant of all roofing materials.
Weight
Compared to other roofing materials such as shingles, corrugated metal roofs can be quite heavy. If you plan to have a corrugated metal roof put on your home, either in a new construction or as a replacement roof, you should have a structural analysis done to make sure the home can withstand the weight of the metal roof.
Noise
A corrugated metal roof can be somewhat noisy, especially during windy conditions and when there is a heavy storm in the area. When rain, sleet and hail hit the corrugated metal, it can create a loud noise inside the home. However, metal roofing companies can work with customers to incorporate sound-deadening technologies in the roof to minimize this issue.
References
Writer Bio
Based in Pennsylvania, Bonnie Conrad has been working as a professional freelance writer since 2003. Her work can be seen on Credit Factor, Constant Content and a number of other websites. Conrad also works full-time as a computer technician and loves to write about a number of technician topics. She studied computer technology and business administration at Harrisburg Area Community College.
Photo Credits
Photos.com/Photos.com/Getty Images
More Articles