The Best Ways to Align Deck Posts
Deck posts are often merely decorative, and yet aligning them is important if you want your deck to look good. Where deck posts are also load-bearing, as in decks with more than one level, correct alignment is critical. Whether your deck posts are made of wood, concrete, metal or plastic, the same general tips on aligning apply to them all.
Use a Spirit Level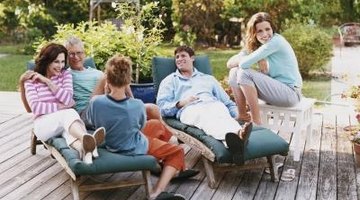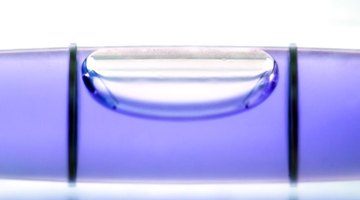 As DIY expert John D. Wagner points out, a spirit level is a very useful device that allows you to check that things are level (horizontal) or plumb (vertical). Hold a spirit level against the side of a deck post when fixing to ensure that is is plumb. It will then be aligned to any other deck posts you fix in at least one way.
Accurate Measurement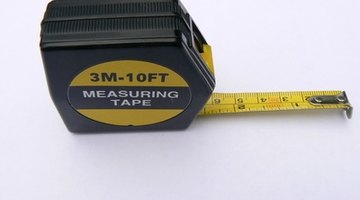 The trusty old tape measure is still in use today, although it may gradually be replaced by the laser tape measure with digital display. Either way, accurate measuring is another way to ensure deck posts are aligned properly. Measure from a fixed point, such as the house wall, to the base and top of a fixed post. Now transfer the measurements to the post that is about to be fixed.
Use String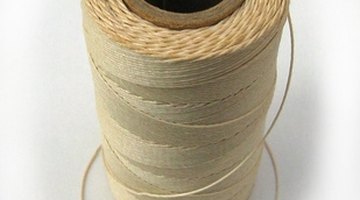 As professional carpenter and deck builder Scott Schuttner points out, string can be used to help align deck posts. Hammer sharpened marker sticks into the ground on the line of the intended deck post run. Tie string between them to act as a physical indicator of where each post should go. Don't rely solely on the string as it may move with a breeze. Always confirm post positions with a tape measure and spirit level.
References
"House Framing: Plan, Design, Build"; John D. Wagner; 2005
"Building a Deck"; Scott Schuttner; 2002
Writer Bio
Frank Luger had his first educational resources published in the early 1990s. He worked on a major reading system for Cambridge University Press, became an information-technology adviser and authored interactive whiteboard resources for "The Guardian." Luger studied English literature and holds a Bachelor of Education honors degree from Leeds University.
Photo Credits
Digital Vision./Photodisc/Getty Images
keychain level 4 image by Andrew Buckin from Fotolia.com
tape measure image by Alison Bowden from Fotolia.com
string image by Edsweb from Fotolia.com
More Articles