Defining Space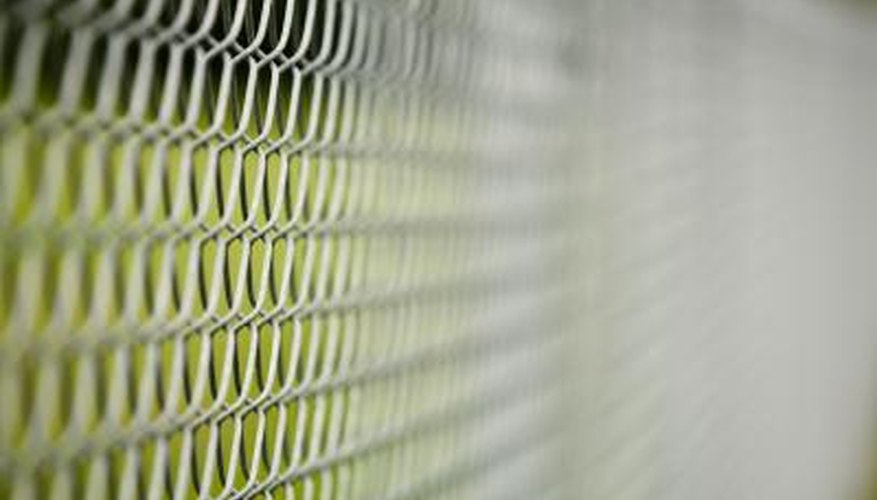 Chain link is an inexpensive option, but some do not like the look it gives the yard, or they find that a chain link fence does not meet their needs. They have several alternatives to choose from that provide different functions and looks. Your options largely depend on the reasons you do not want to use a chain link fence.
If your reasons for wanting to fence an area have to do with defining property lines or a specific yard, there are a number of options available. Split rail fencing, post-and-rail fences or rock walls work well for defining large yards and property lines. Wood or vinyl privacy fencing helps parents feel better about smaller yards and areas where children play. They are all attractive alternatives to chain link fencing. Many are available at four-foot height so you can interact with neighbors or six-foot height to provide you with more privacy.
Different Looks
Many people select fences other than chain link for aesthetic purposes. Wood, aluminum, wrought iron or vinyl fences which each give different aesthetics. Depending on the style and how close the slats are to each other, they are all good for keeping smaller pets contained. Wood and vinyl come in styles that provide more privacy. Wood may require more maintenance than the other materials do.
Animal Containment
For animal containment, chain link frequently is not the best solution. Consider electric or barb-wire fences for livestock, electronic pet control fencing for dogs or chicken wire for poultry. Chicken wire also works well for smaller dogs and rabbits. Welded wire fencing works well for keeping many animals out of gardens, while post-and-rail or split rail fences are great for defining pasture spaces for larger livestock.
Protection
If you want a protective fence and do not like chain link, most privacy fencing of any material works well for keeping people safe around your pool or for keeping intruders out of your yard. You do not want to use a fence style that is easy to step through or climb over, like split-rail or electric. Aluminum and wrought iron fencing also may work well, depending on the design. Retailers sell pool safety fencing that allows you to see through without compromising your children's safety.