How to Preserve Old Barn Wood
Old barn wood is making a tremendous comeback. Not only does reusing it save the forests by using less new wood, old barn wood lends a certain beauty to anything that is built with it. It does not have to be preserved by polyurethane or staining, as it has already been preserved by the natural elements over many years.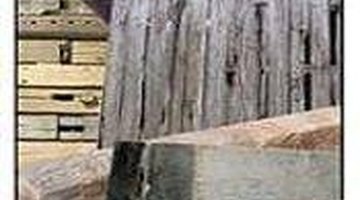 But it can be preserved in its natural beauty by reusing the wood for other things.
Use barn wood to make furniture and accessories such as coffee tables, end tables, picture frames, bathroom and kitchen cabinets, bookshelves, headboards, benches and candleholders. In addition to furniture, old barn wood can turn into beams, crown molding, architectural trusses, flooring and structure framing.

Build a shed, garage, new home or new home addition with old barn wood. Aged wood is much sturdier than new wood due to the aging process. The grain of the wood and the aged patina cannot be found in new lumber.

Purchasing barn wood is available from specialized barn wood suppliers. Or, scouring the countryside in search of an old barn for sale is another option. Many farmers sometimes will give you the wood in exchange for you tearing down a dilapidated structure. There are several companies that can tear it down for you, preserving the wood at the same time.

Converting an old barn or old wood structure into a new home can be accomplished by reusing other old barn wood to restore any bad wood and to make each room a complement to the old converted barn itself. The history of old barns can be preserved in order to remember a past way of life and a craftsmanship that seems to be moving toward extinction.
Writer Bio
Cathy Conrad has more than five years of newsprint experience as an assistant editor and is a professional writer. She has worked as a virtual assistant and email support specialist, and has more than 20 years of experience working in the medical field. Conrad is currently licensed as a Texas insurance representative and has many years in home improvement and gardening.
Photo Credits
More Articles