What Is Honed Limestone Marble?
Honed limestone is a frequently-used building material made into tiles and counters for all rooms of the house. Softer than marble, limestone has a distinctive look that may make a room feel more inviting or warmer than a highly polished marble.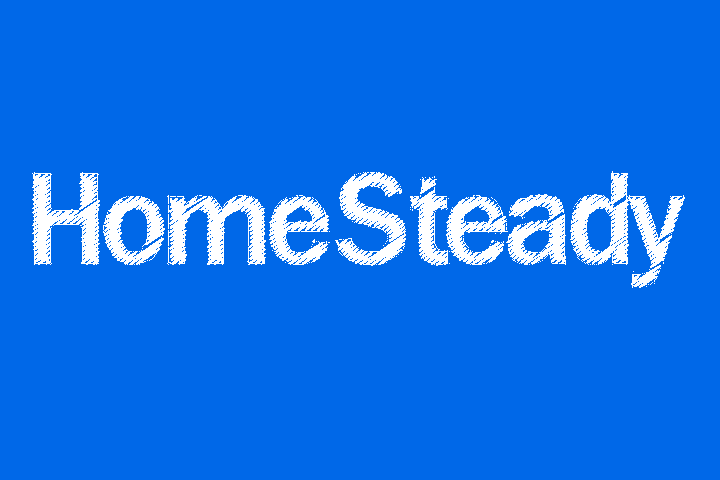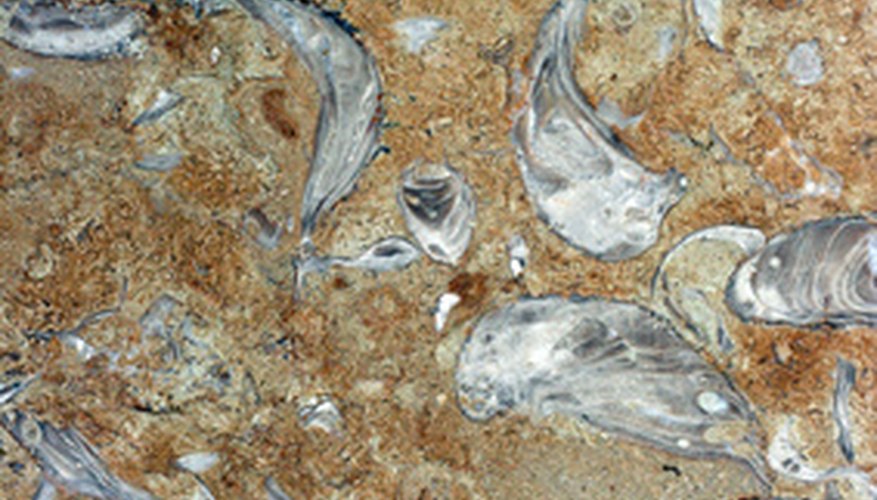 This is because most limestone cannot be ground to a polish, and is therefore "honed" or left with a matte finish. While many people will refer to the product as "honed limestone marble," limestone is actually a sedimentary stone, which when subjected to immense heat and pressure turns into marble. The confusion lies mostly in the finish; most limestones are honed, while most marbles are polished. Recently, there has been some crossover between the two, leading to misunderstanding.
Limestone's Makeup
Limestone is a sedimentary rock made up largely of calcite. Most commonly found in former sea beds, the stone is comprised or layers of silt and marine life. Its colors can range from cream to gray with the deeper colors being caused by the presence of minerals in the stone's makeup.
Since limestone was formed from layers of material settling and compressing over time, it is common to find fossils of sea creatures as well as shells in the stone. Since honed limestone has a flat, matte finish these fossils add interest and depth to the stone's finish that give it the character marble gets from polishing.
Finishes of Limestone
While marbles and granites can be ground and polished to a high gloss, limestone is frequently too soft for this process. Therefore, most often the stone will be honed, or will be ground to a flat or matte finish. Honed limestone has an almost chalky appearance to it, with little to no sheen.
Occasionally, a type of limestone will be hard enough to take a high polish. Some of these stones include Crema Luna and Cafe Pinta, although these stones are most frequently found in a honed finish as well. While it is possible to put what is called a "high hone" or a slight sheen on some types of limestone, such as Lagos Azul, this process frequently fades once the stone has been installed and used for a short period.
Colors of Limestone
The purest honed limestones available are a very soft off white in color. These stones are made up of nearly pure calcite with little to no other minerals in their makeup. With the flat, honed finish, these pure stones have little in the way of character or expression.
Other colors of honed limestone include creams, beiges, light and dark grays and golds. Some popular stones include Jerusalem stones in shades of gold and gray, such as Jerusalem Gold and Benjamin Gray and Portuguese honed limestones, which are light tan or gray and flecked with tiny fossils. Any of these honed limestones will vary from piece to piece by being slightly lighter or darker than the next. No veins or streaks of color will be visible, as is the case of a marble.
The busier honed limestones will have shells, spirals and small creatures evident in their surface. More quiet appearing stones will have a more uniform appearance with tiny fossils, or only occasional fossils marking their surface from time to time. Like any natural stone, limestone is subject to variation in color from piece to piece and from lot to lot. This means that some stones that are known for their fossils may have none, and other stones that are frequently quiet in appearance may have a several shells within one piece. Honing or polishing of the stone will have no effect on these fossils or their presence. In fact, the fact that most limestones are honed will help the fossils to be more visible, as polish reflects light which might otherwise obscure the figures.
Caring for Limestone
If you have honed limestone tiles or counters in your home, you will have to care for them to help maintain their beauty. Because the stone is so soft and porous, it can scratch and stain easily.
Keep the stone as dry as possible by wiping up water and spills as soon as they are noticed. Always clean honed limestone with a stone cleaner or mild detergent and a soft cloth, and seal the stone on a regular basis with an impregnating sealer to help protect it.
Some honed limestones such as Lagos Azul react very poorly to water. If these stones are used in a shower area, they will frequently pit and begin to show wear over time, so some manufacturers will advise against their use in wet areas.
French Limestone
The one exception to the limestone rule is French Limestone. This material is comprised of calcite, like other limestones, and is normally honed in finish. The stone is also much harder and more brittle than other honed limestones. It can withstand heavy use and traffic without the wearing and marking that other honed limestones are subject to, and has been found in centuries old farmhouses.
For homeowners who love the look of honed limestone and would enjoy its use as counter, but worry about the maintenance, French Limestone may be a better choice.
References
Writer Bio
Sarabeth Asaff has worked in and has written about the home improvement industry since 1995. She has written numerous articles on art, interior design and home improvements, specializing in kitchen and bathroom design. A member in good standing with the National Kitchen and Bath Association, Asaff has working knowledge of all areas of home design.
Photo Credits
Marble texture image by Viacheslav Anyakin from Fotolia.com
Marble texture image by Viacheslav Anyakin from Fotolia.com
More Articles