Facts to Know About the Metal Brass
Brass is one of the most versatile metals available. It can be used for machining, décor and electrical purposes. Because of this, just about anyone who works with metal has or will work with brass at some point.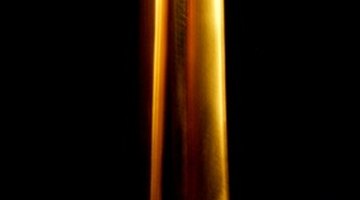 What Is Brass?
Brass is an alloy made of zinc and copper. The gold color and hardness of brass can be manipulated by changing the mixture of zinc and copper. Because of this, and the fact that brass can be polished to a mirror like shine, it is used to manufacture countless items.
Conductivity
Brass is a highly conductive material. Therefore, it can be used to manufacture electrical components such as telecommunications equipment because of its low fatigue rate. A lower fatigue rate means the material will not wear out as quickly as some other metals.
Instruments
The oldest instruments made of brass are the horn and the trumpet. The French horn was first used in the orchestra in the early 1700s. Brass instruments became a permanent part of the orchestra in 1815 with the invention of valves. Brass instruments continue to be manufactured and highly sought-after by musicians.
Brass Pipe
Brass pipe is still commonly used for plumbing because it does not rust. When made with larger amounts of copper, preferably 85 percent, brass pipe will resist corrosion. Brass pipe made with 85 pecent copper is referred to as "red brass."
References
Writer Bio
Since 2006 Zyon Silket has been writing for companies such as SEOWhat, L&C Freelancing and T-Mobile Wireless. He has extensive experience working in supervisory roles within the wireless and Internet technologies fields. Silket is pursuing a Bachelor of Arts in business management and network technologies at Lehigh Carbon Community College.
Photo Credits
Brass image by travesty from Fotolia.com
Brass image by travesty from Fotolia.com
More Articles