List of Natural Resources in Georgia
Located in the southeastern United States, Georgia is one of the most ecologically diverse states in the United States, according to the Georgia Department of Natural Resources. Georgia's natural resources include a variety of wildlife, timber, minerals and rocks.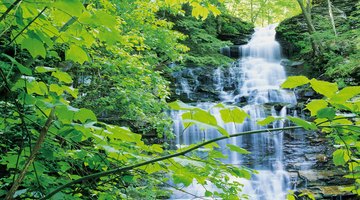 Forest
Georgia is heavily covered by forest. As of 1997, approximately 36,000 square miles of the state are covered in timber, according to Encyclopaedia Britannica. In fact, Georgia School of Forestry is a world leader in in forestry and wood research. State parks have been created to save some ecologically diverse forests, and the Georgia School of Forestry also controls several thousand acres of forest in the state.
Wildlife
From mountains to valleys to marshes, there are many different ecological habitats in Georgia that host a variety of different species. Because of growth, construction and other development, many of Georgia's wildlife species are suffering as they lose their habitats to houses, roads, malls and other human-made structures. Protected mammals in Georgia and its surrounding waters include the Florida panther, the manatee, the round-tailed muskrat and the humpback whale.
Minerals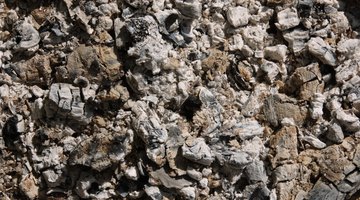 Several minerals are found in high volumes throughout the state of Georgia, including amethyst, quartz and rutile. Georgia's minerals are used in computer chips and household supplies. There are several firms in Georgia that are responsible for the large-scale extraction of these minerals for use in consumer products.
References
Writer Bio
Harper Jones has been a freelance writer since 2007. Her work has appeared in "Zink! Fashion Magazine," "emPower Magazine" and the "Washington Post." She has also published several health and fitness e-books and a book of short stories. Jones graduated with a Bachelor of Arts in English and health sciences and currently works as a yoga teacher.
Photo Credits
Comstock/Comstock/Getty Images
Comstock/Comstock/Getty Images
Stockbyte/Stockbyte/Getty Images
Jupiterimages/Photos.com/Getty Images
Jupiterimages/Photos.com/Getty Images
More Articles