The Original Magic Rocks Directions
Magic Rocks are small stones that grow into colorful, stalagmite-like structures when combined with water. You can purchase Magic Rocks from toy stores or novelty shops, in packages that usually contain ten to 15 different stones.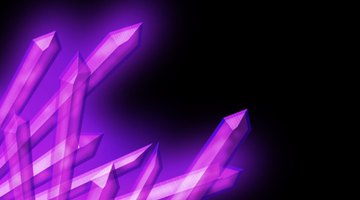 Things You Will Need
Newspapers
Magic Rocks kit
Glass jar
Water
Spoon
In order to successfully grow the colorful stalagmites from the Magic Rocks, it is important to know the proper procedures to follow so that the rocks will react with the water to form the crystals.
Cover a table or countertop with newspapers to protect the surface.

Fill the bottom of a glass jar with 1 1/2 cups of warm water.

Pour the included sodium silicate solution into the water, and mix well.

Place the Magic Rocks into the solution. The rocks included in the kit will be many different colors. You can grow the rocks in batches of similar colors, or you can grow them in a multicolored rainbow. Choose the color combination you prefer and place the rocks into the solution.

Allow them to remain in the solution until the rocks grow to at least 3 inches tall.

Pour the solution out of the jar carefully, then fill the bottom of the container with 1 inch of water. Display your colorful stalagmite structures.
References
Photo Credits
glowing pink crystals image by Mark Grenier from Fotolia.com
glowing pink crystals image by Mark Grenier from Fotolia.com
More Articles