Types of Gantry Cranes
Table of Contents
Gantry cranes lift heavy objects, particularly in the construction and shipbuilding industries. Different types of gantry cranes are used for various purposes. Gantry cranes lift objects using a hoist that fits on a horizontal beam or girder and moves horizontally.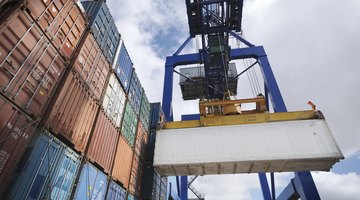 Two support pillars support the beam, and the hoist carries objects from one point to another overhead. Gantry cranes have powered rails at the bottom or wheels that can move the crane to different locations.
Fixed Height
This gantry crane has a beam fixed at a particular height. These cranes lift objects to specific heights. Some fixed-height gantry cranes are equipped with wheels or casters for moving around a factory. Portable fixed-height cranes prove useful in places where lifting is not frequently performed.
Adjustable Height
An adjustable-height gantry crane has grooves on the support beams; the horizontal beams fits into the grooves to adjust the hoist to reach varying heights. These gantry cranes are equipped with wheels or casters; they lift objects to different heights in construction and in other industries.
Single Girder
A single-girder gantry crane lifts heavy objects in small manufacturing units and warehouses. These gantry cranes are equipped with wheels that can be fixed in different areas of a factory. The height of the hoist fastened under the girder in a single-girder gantry crane is lower than that of a double-girder crane. A single-girder gantry crane has lateral braces for added strength.
Double Girder
Double-girder gantry cranes are used in heavy industries; they carry heavier objects than the single-girder version. Double-girder gantry cranes have two horizontal beams with the hoist fastened between the two beams rather than under the horizontal beam. The hoist has a greater height than that of a single-girder crane.
Rail Mounted
These gantry cranes are used in shipyards, steelyards and the locomotive industry. A rail-mounted gantry crane has a hoist mounted overhead and rails installed on the ground, with pillars or legs to support the crane. Electricity or steam powers the hoists on these cranes.
Cantilever Gantry Crane
A cantilever gantry crane has girders that run crossways on one side of the horizontal girder or on both sides of the horizontal girder.
References
Writer Bio
Lynn Hartz has been writing technical and psychological journals since 1975. Lynn has a master's degree in psychology and English from the University of Arizona in Tucson. She went on to earn a Ph.D in psychotherapy from the Union Institute in Cincinnati, Ohio.
More Articles