How to Adjust Steam Heat
Steam heat is a simple way of heating your home. A boiler heats water, turning it into steam. The steam is sent through the pipes to the radiators in your home. The steam heats up the metal of the radiator which in turn heats up the surrounding air.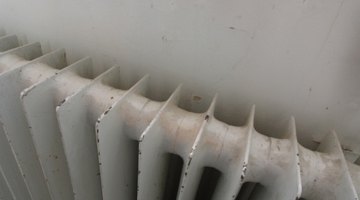 rewrite
Writer Bio
Robert Russell began writing online professionally in 2010. He holds a Ph.D. in philosophy and is currently working on a book project exploring the relationship between art, entertainment and culture. He is the guitar player for the nationally touring cajun/zydeco band Creole Stomp. Russell travels with his laptop and writes many of his articles on the road between gigs.
Photo Credits
Jupiterimages/Photos.com/Getty Images
Jupiterimages/Photos.com/Getty Images
More Articles