How to Make a Fly Trap Out of a Plastic Bottle
Fruit flies, house flies and other flying insects are annoying and it seems they can be hard to get rid of. A simple and non-toxic fly trap can be made from a plastic bottle and some fruit based vinegar.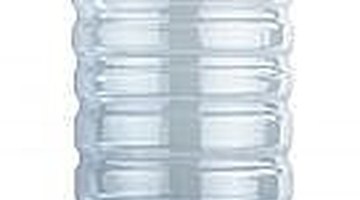 Remove the bottle cap and cut the top third off of the bottle. This should give you both a funnel and a container for the vinegar.

Pour vinegar into the bottom of the bottle. About an inch will do. Apple cider works best. Use a fruit based vinegar, as this is what the flies will be attracted to. Do not use plain white vinegar. Soy sauce also works.

Turn the top of the bottle upside down and insert the funnel into the bottom of the bottle. The flies will go down the neck of the bottle but will not be able to fly out.

Place the trap in the area where the flies are the most active.

Check the trap every few days. If there are a lot of dead flies in it, wash out the bottle and add fresh vinegar.
Things You Will Need
1 16 oz plastic water or soda bottle
Apple cider vinegar
Writer Bio
This article was written by PocketSense staff. If you have any questions, please reach out to us on our contact us page.
Photo Credits
Ivan Philipov
Ivan Philipov
More Articles