Gas: Practical Considerations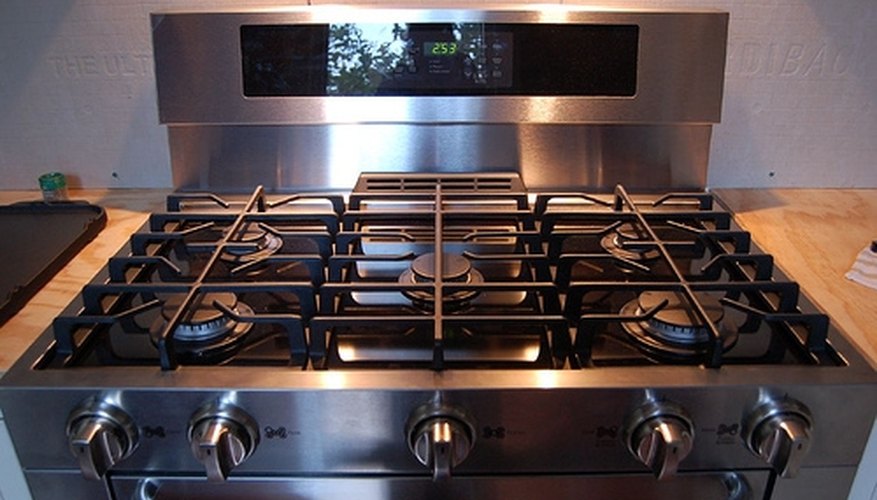 Convection ovens, available in either gas or electric, circulate heated air using a fan. There are advantages to convection ovens and advantages to gas ovens, and a gas convection oven combines those advantages.
Cooks oven prefer gas ovens because the temperature is easier to control, especially on the stovetop. If you want to use a gas oven in your home, you need to have an existing gas line or have one installed for the appliance.
Convection
Convection technology creates a more even flow of oven heat with a fan. By moving hot air past the food, convection ovens can operate at a lower temperature than a conventional oven and yet cook food more quickly and evenly. Cooking time is reduced, which saves energy and money. Convection ovens come in both gas and electric versions.
Dual Fuel and Dual Oven Stoves
Another variation on cooking appliances is the dual-fuel stove. Usually, a dual-fuel stove involves an electricity-powered oven and a gas cooktop. Some gas ranges offer dual oven models in which one oven is a gas-fired conventional oven and another is a traditional gas-fueled convection oven. For those who prefer gas cooking, or for whom gas cooking is the best alternative because of existing fuel intakes, this combination may offer the best, most flexible choice.
Gas: Operating Costs
Gas ranges have lower operating costs than electric ranges. However, the purchase price and maintenance costs are lower for electric ranges. Dual fuel ranges cost more to buy and maintain than either gas or electric ranges. But expert-level cooks may find the initial price a worthwhile trade-off for increased heat control.
Budget Considerations
If you want a convection oven and can easily install a gas range and already have a gas line, then gas can be a good choice. While electric appliances generally are cheaper, finding a budget-priced gas stove that incorporates a convection oven may be easier than finding a budget-priced electric range that incorporates a convection oven.