What Size Tile Should One Use in a Small Bathroom?
Make your bathroom appear as big as possible. In a small bathroom, tricks must be used to provide the illusion that there is more space than there actually is. The size and type of tile used in a small bathroom is crucial to eliminating the cramped feeling.
Rectified Tile
Use large rectified tiles. These are cut after being baked, thereby reducing the size variances. The consistency of each tile size enables the tiles to be placed closer together on the floor. This reduces the amount of visible patterning that would make the space seem smaller.
Grout Lines
Fewer grout lines on the floor provides a less cluttered appearance.
Diagonal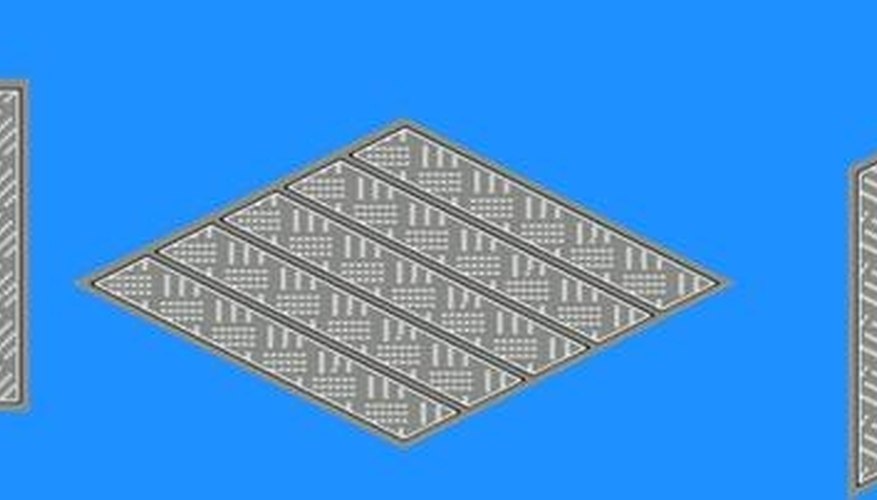 Tiles that are laid out diagonally lead the eye away and give a spacious impression.
Color Scheme
Use monochromatic, light colors for the tile floor to help the small bathroom appear larger.
How Large
Use the largest format tile that you possibly can use in your small bathroom. The bigger the better when it comes to adding the appearance of space.