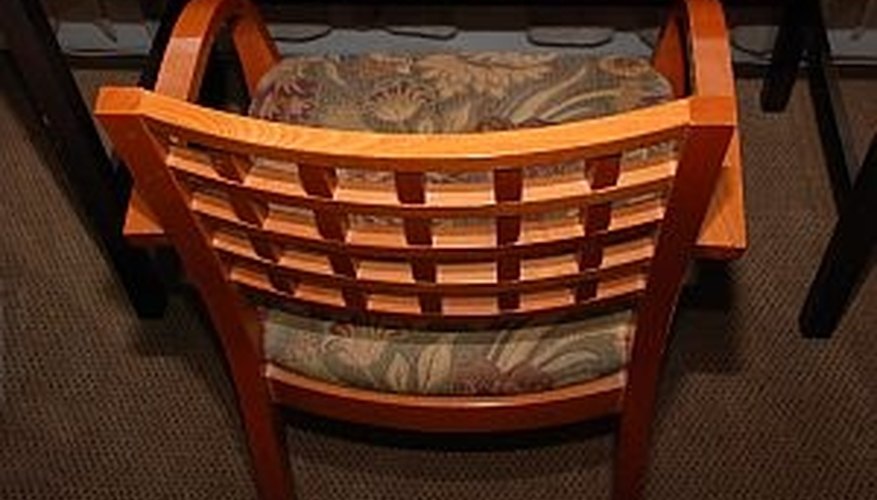 Instead of placing an additional cover over the fabric cushions to protect them, consider using an upholstery protector to help stains and dirt wash off more easily. Upholstery cleaners are generally safe for fabrics that are washable in water.
Move the chairs to a well-ventilated area to avoid inhaling the fumes unnecessarily.
Spray a small amount of the upholstery protector on an inconspicuous area of the chair cushion to ensure the product will not harm the fabric. Wait approximately 15 minutes, and if no adverse changes occur, proceed with the application.
Place old towels over any wood portions of the chairs to prevent the spray from hitting the wood.
Hold the spray bottle approximately 8 inches away from the fabric, and apply a light spray of the product onto the fabric. Allow up to 24 hours for the cushions to dry completely.
Repeat Step 4 to apply another coat of the product.
Spot treat any stains as they happen with mild soap and water. Reapply the upholstery protector after spot-treating the cushions.
Things You Will Need

Upholstery protector
Old towels