How to Refinish Wooden Chairs
When you're restoring or refinishing wooden chairs, whether upholstered or not, the job is usually more involved than simply stripping the old finish and applying a new one. You often have to repair loose joints, repair or replace broken parts and redo worn upholstery. If your chair is in bad shape, it helps to have a workshop with a level assembly area and plenty of ventilation, because you'll be working amid dust and noxious chemicals.
Get Down to Basics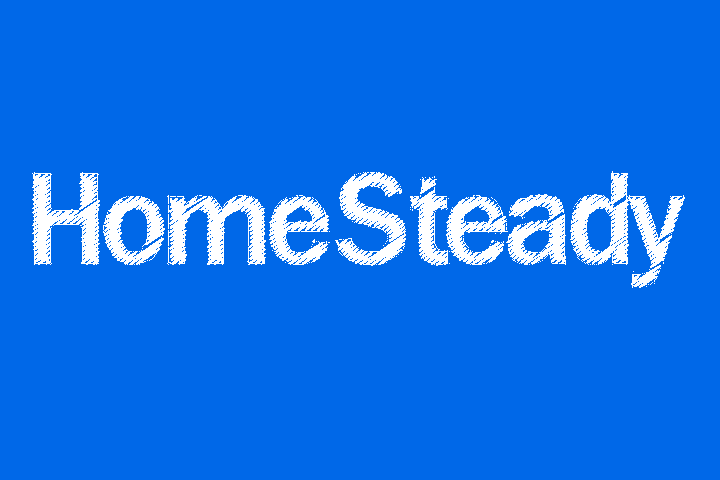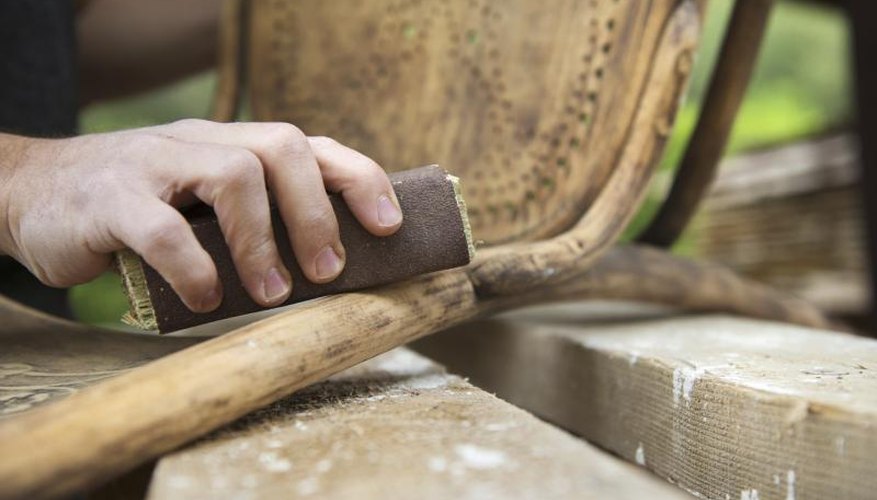 The refinishing project usually begins with a bit of deconstruction. Reduce the chair to its wood parts by removing padding -- the pad often comes off after removing a few screws. You can replace it when the chair is finished. If the chair has caning that is in good condition, simply cover it with tape and masking paper. You're now ready to strip the wood chair with a soy-based stripper or, for tough jobs, one that contains methylene chloride. This is a messy job that requires protective clothing and gloves. Apply the stripper liberally with a paintbrush, scrape it off with a paint scraper and wash with water. When the wood dries, knock apart loose joints with a rubber mallet in preparation for reconstruction.
Rebuild Your Masterpiece
Old chairs often have broken spindles and braces. If you have your own workshop, you can fashion new parts from the chair's original materials. As an alternative, have them custom-made at a local woodworking shop. Re-glue all the joints that came apart during disassembly with PVA glue -- which is the familiar yellow carpenter's glue -- and clamp the joints tightly with C-, bar or strap clamps, as appropriate. Allow glue to set for a minimum of 8 hours or overnight. When gluing, pay careful attention to the glue that seeps out of the joints when you tighten the clamps; wipe it off with a damp cloth before it stiffens.
Sand and Stain
Sanding is the most critical part of the refinishing procedure -- it makes or breaks the final appearance. It's best to leave your power sander in the closet; it will leave orbital sanding marks that you may never erase. Instead, sand by hand or with a sanding block, starting with 100-grit sandpaper to remove old stain and finish residue. Repeat with 120-grit paper and finish off with 150-grit -- sanding with finer paper won't have much effect. Wipe off the sanding dust with a damp rag, then apply the stain with a rag or paintbrush, wiping off the excess as you go. Allow the stain to dry overnight.
Finishing Up
The best finish for your chair depends on the type of chair it is and how you use it. Varnish is best for outdoor chairs and those that receive heavy usage, such as kitchen chairs. Oil- or water-based lacquer is preferable in most other cases. Apply varnish with a brush, but spray lacquer using aerosol cans or spray equipment. You typically need two coats of varnish and three or more of lacquer, and it's important to sand each coat after it dries and before you apply the next one to ensure the smoothest finish. To prevent marking your floors, leave rocking chair runners unfinished.