String Algae Prevention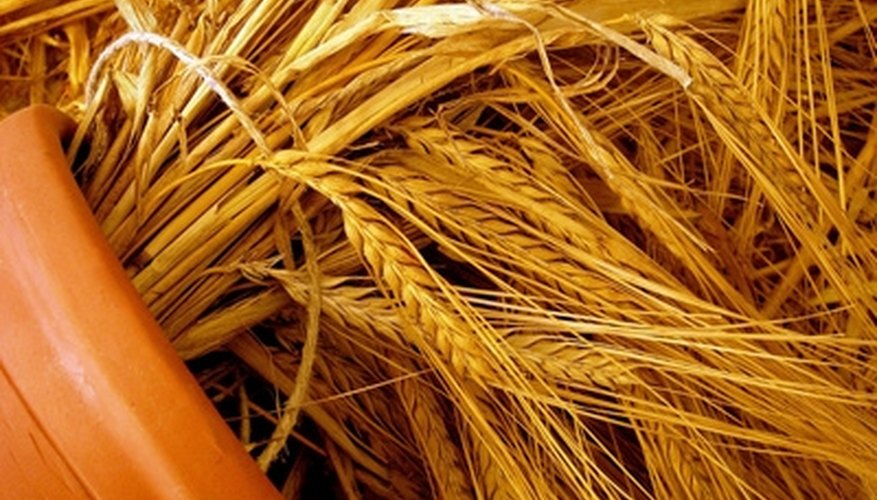 Use one bundle of barley straw for every 1,000 gallons of water in your pond. Barley straw is non-toxic and will not harm fish or other plant life. Spread the bales apart and place them in onion sacks or nylon stockings.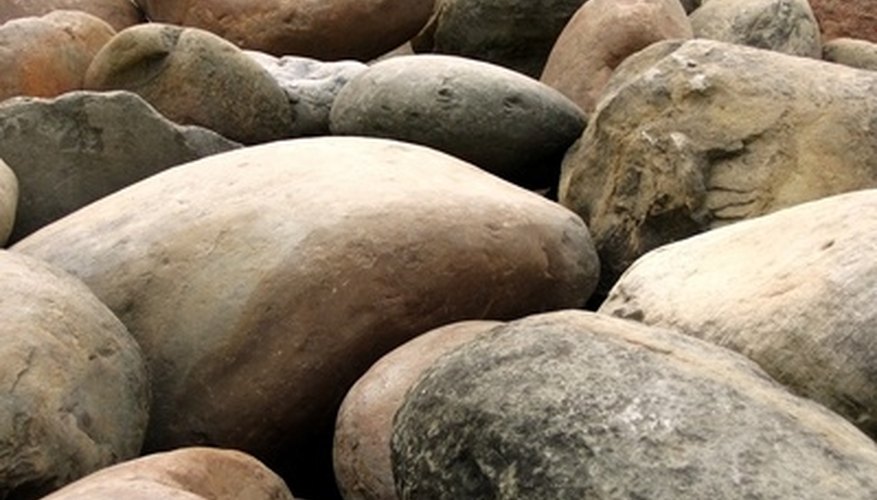 Anchor the sacks in your pond with large rocks. Do this by tying a string that connects the sack and anchor. Since barley consumes the oxygen in your pond place the sacks underneath or near any fountains or waterfalls where water is moving frequently. This will keep oxygen around the straw and helps spread the chemicals the barley straw creates as it decomposes.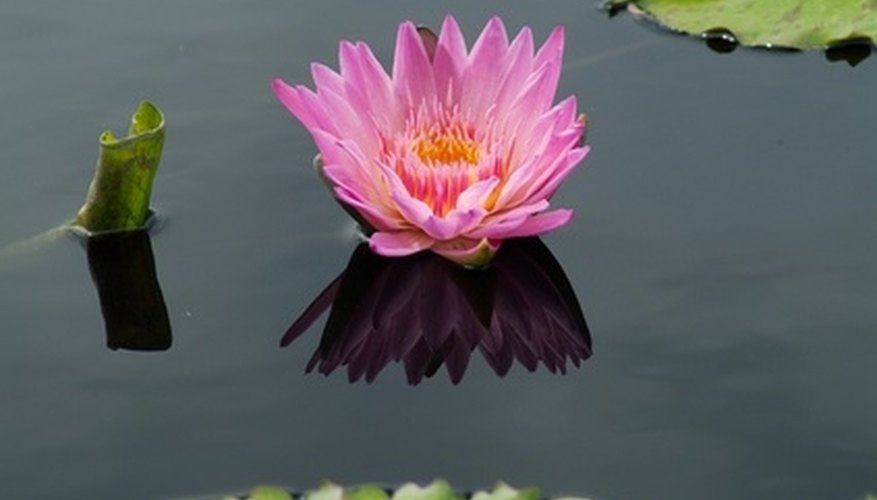 Make sure the sacks float in the upper 3 feet of the pond water so they get the most sunlight. The barley straw will control the algae for about 4 to 6 months, after which they need to be replaced. Effects occur in 2 weeks if pond water is 70 degrees or over and can take up to 2 months if water is 50 degrees or below.
Removing Existing String Algae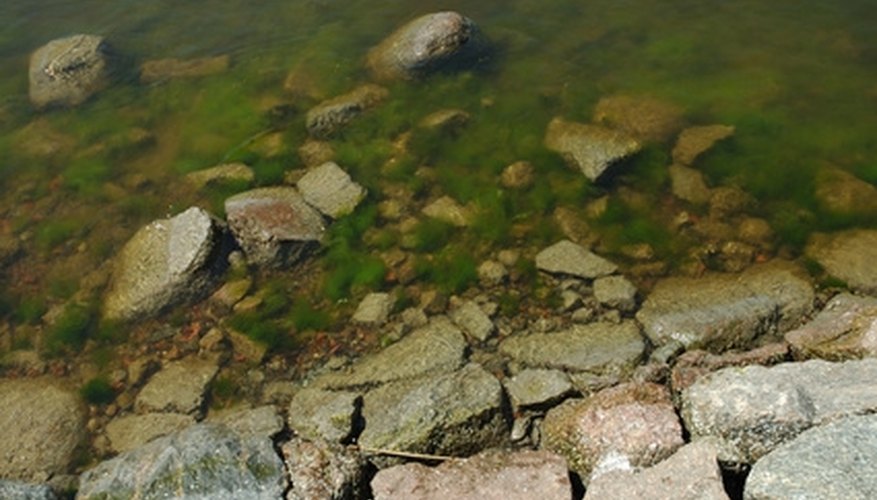 Check the pH balance of your pond. String algae can thrive in water with a high pH balance, so balance must be lowered to 7.0 to 8.0 to control the growth of algae.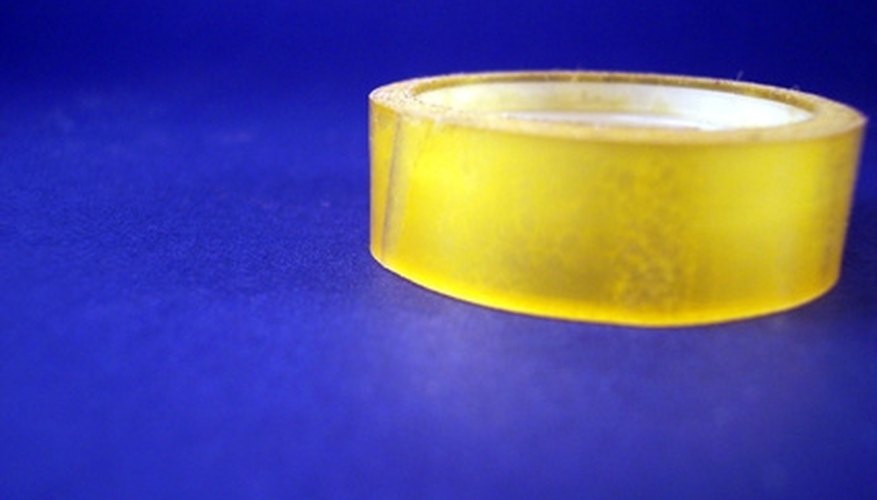 Attach a toilet brush with duct tape to a thin plastic or metal pole.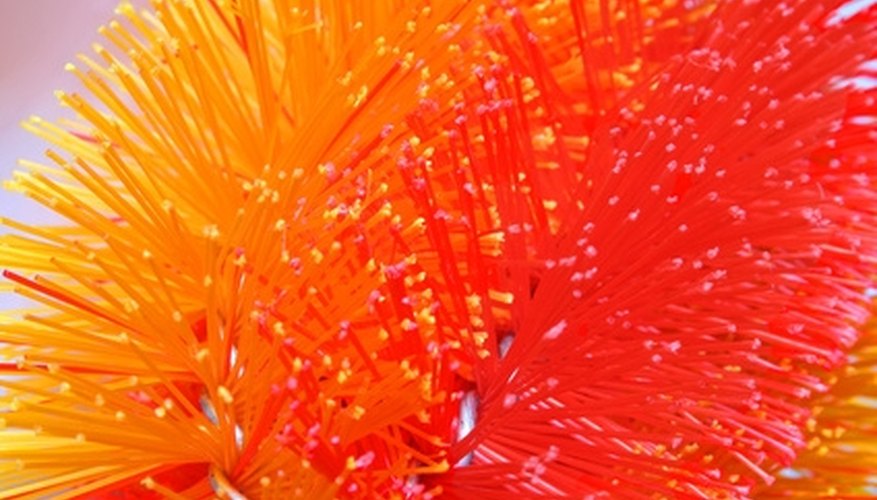 Use the brush to wind the string algae up and around the brush. This is most effective when dealing with smaller ponds or small amounts of algae. Manually removing string algae will also remove the nutrients that caused the algae to begin with.
Things You Will Need

1 bundle of barley for every 1000 gallons of water
Toilet bowl brush
Duct tape
Plastic or metal pole
Onion sacks or nylon stockings
String
Large rocks
Tip
The best time to put barley straw in your pond is early spring. This will give it a chance to break down and prevent algae before the stuff starts to appear. Do not wait until all straw has been broken down to replace it. Overlapping new straw with old straw means new straw will already be breaking down when it is time to remove old straw.