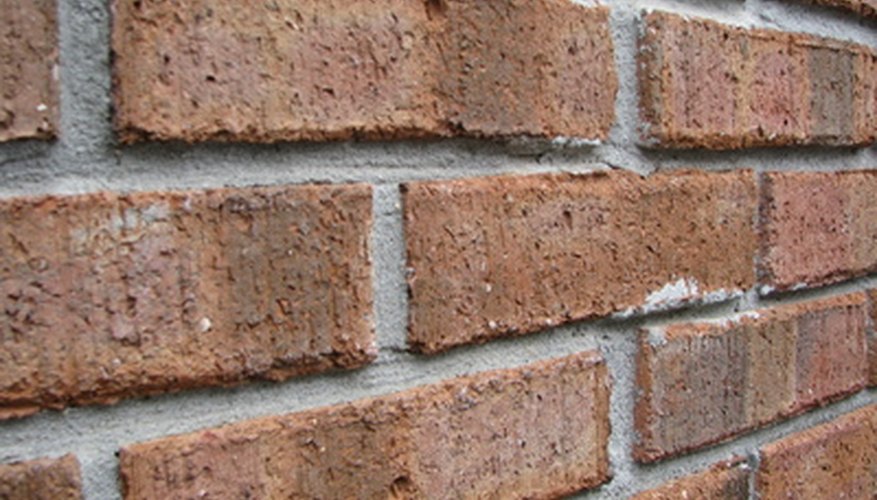 A brick wall, on its own, has an insulating value of only R-0. 2 per inch. Insulate brick walls on the exterior to minimize the mess and work of tearing out and insulating from the inside. Adding 2 inches of polyurethane foam board insulation to the exterior of your home, then covering the insulation with siding or stucco, can add R-14 to your walls.
Step 1
Seal any possible air leaks from the exterior of the house, using spray foam insulation. Look for gaps at the eaves and any penetrations in the wall, such as places where pipes and other services enter your home.
Step 2
Caulk any spots on the interior walls where air may leak in. Focus on window and door frames and baseboards.
Step 3
Attach the polystyrene board insulation to the outside face of your exterior brick walls, using fasteners recommended by the supplier. A total depth of 2 inches is optimal, as it allows you to screw far enough into the brick to secure the insulation properly, but you can achieve this depth using two sheets of 1-inch foam board. This allows you to use the second layer of insulation to overlap the joins in the first layer of insulation.
Step 4
Apply a new exterior surface to your house, such as stucco or siding.
Things You Will Need

Polyurethane foam insulation board (1-inch or 2-inch thickness)
Spray foam insulation
Fasteners
Caulk
Ladder or scaffolding