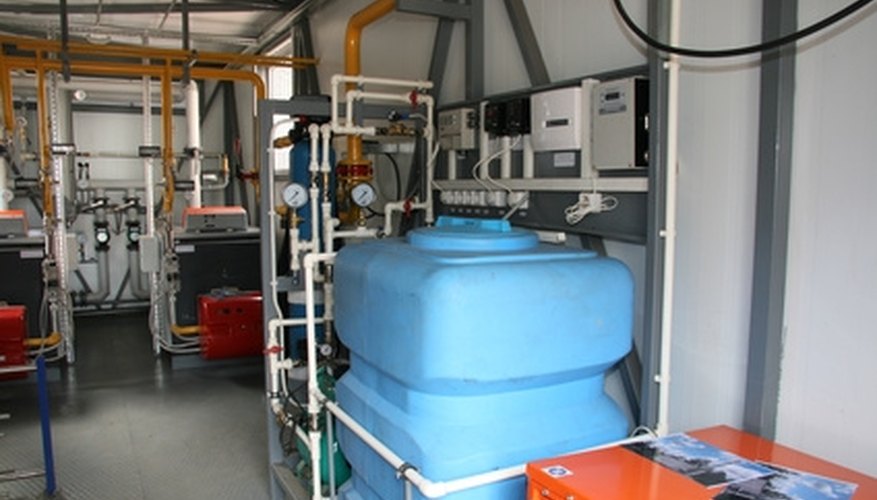 This particular type of water softener uses a 5600 control valve that has a manual regeneration knob with a 24-hour gear or program wheel. When the softener is not working correctly you will need to troubleshoot it to correct the problem. One problem that is fairly common with the 5600 Econominder occurs when the softener begins to deliver hard water.
Examine the bypass valve on the softener and see if it is open. Close the valve if it is open and wait for the softener to regenerate. Check and see if the water is now soft.
Open the lid to the brine tank and see if there is any salt. Add salt to the brine tank if it is low or out of salt. The softener will not deliver soft water if there is no salt in the brine tank.
Check the flow of water into the brine tank. If the water flow is low ,adjust the brine tank fill time on the control valve. Look at the brine line flow control and see if it is plugged up. If it is, clean the brine flow line and then wait for the softener to regenerate.
Flush the hot water tank repeatedly if you find hard water in the tank. Wait for the softener to regenerate and see if it now delivers soft water.
Reset the program wheel on the control valve if the reserve capacity has been exceeded. This can be caused by inadequate salt dosage requirements. Wait for the softener to regenerate.
Observe the program wheel and see if it is rotating with the output meter. Pull out the cable from the meter and rotate the program wheel manually if it is not moving automatically. If the wheel is binding it will not rotate correctly. If you do not hear a clicking sound when rotating the program wheel the timer will need to be replaced.