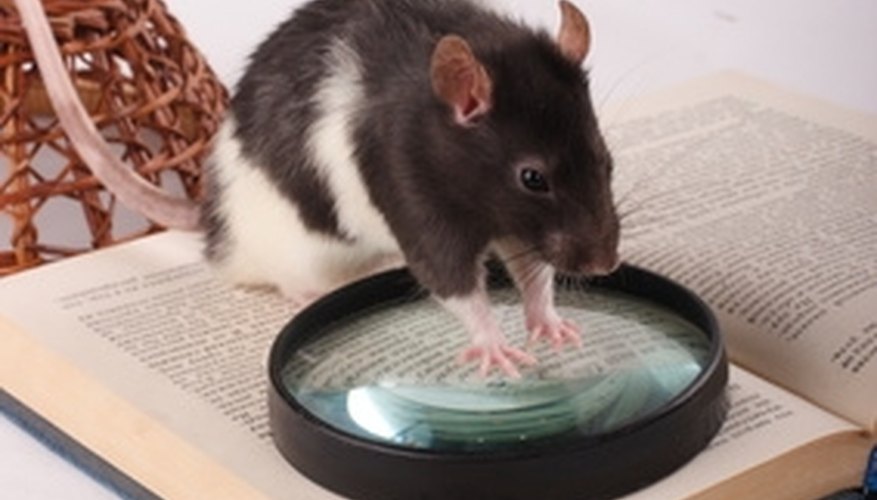 Rats carry disease and can cause damage to your belongings. The Victor Rat Trap is an effective way to eliminate rats if you think there are only a few invading your home. Set properly, the trap should kill the rat quickly and is a more humane method than poison or sticky mat traps.
Open the packaging the trap came in. Remove the piece of metal holding the latch that will hold the snapping bar (called the "bow") of the trap when it is set.
Find the bait pedal. This is a piece of metal in the center of the trap. Place a tiny amount of bait inside the curled portion of the bait pedal.
Pull back the snapping bar, or bow. Use your thumb to hold the bar while you lift the latch over. The end of the latch is curved. This curved end fits under a V-shaped groove in the bait pedal.
Put on gloves to remove the carcass of the rat. Then place the body in a plastic bag and dispose of properly.
Things You Will Need

Victor Rat Trap
Bait
Gloves
Plastic bag
Tips
Use several traps to rid your home of rats more efficiently.

If the rat is able to take the bait but not trigger the trap, use less bait to make it work harder for it and therefore spend more time on the trap.

The Easy Set Victor Rat Trap is pre-baited so you may skip the baiting step.

Traps should be hidden from pets to avoid injury.